possom
24 Feb 2017

Marlow & Seamus
31 Jan 2017


Fantastic cat boarding
We are always so happy with the service provided by Cat Utopia. The nannies are absolutely wonderful and our cats come home happy, healthy and affectionate. The boarding facilities are amazing and spotless - definitely a home away from home. It makes planning a holiday so much easier being confident our cats are so well looked after. We highly recommend Cat Utopia

Jet
30 Jan 2017


Amazing Cat Boarding!
With trepidation we booked our 1 year old feline Jet into accomodation-the first time he was going to be away from home and with strangers. We were really anxious! No need to be though-the team at Cat Utopia were incredible! The amazing experience commenced with Dave the Cat Chaufeur -he was gentle, attentive and adores cats-his care was extraordinary. The Nannies at Cat Utopia were wonderful too! I rang on the first day concerned but they assured me Jet was doing well and not to worry. He returned happy, friendly and talkative. The Nannies even checked on him after he had returned with some advice around settling him back in. Cat Utopia is now our place of choice for Jet and will be in the future! 6 stars from us!

Frances (14), Bella (7) and Arthur(6).
17 Jan 2017


Purrfect 5 star accomodation.
I am happy to recommend the services offered by Cat Utopia, our cats stayed for 3days only and had never been to cat lodging before. So I am happy to recommend the services offered. Our cats came home and have been very relaxed and settled in again without any problems. Will of course access this boarding facility again now I know it exists. Thanks to the team for all their effort in making an easy decision to leave our Cats in there care.

lilly and moses
11 Jan 2017


Penthouse livin'
ok so i challenge anyone to find a cattery where the crew actually get to know your cats (properly and without pretense) while they board there. my wife and i have tried several boutique boarding resorts around the sydney area and while divine creatures are top shelf, they still place a distant second to these guys. keep it up!

Leo
10 Jan 2017


Wonderful Cat Returned!
I left my beautiful Leo with Cat Utopia over the Christmas holidays for a 2 week period for the first time. I was a bit nervous at first as our usual cat accommodation was full. When I picked Leo up he was the most relaxed I have seen him in months! He returned glowing and smelling like a holiday island resort! Not only do I know he had a wonderful break the staff were attentive, responsive and sensitive to Leo's (and mine) needs at all times before, during and after his stay. I can not thank the staff enough, it has been a week since he came home and he is the most relaxed and happy I have seen him in a long while, we will now be using Cat Utopia as our #1 choice for Leo when ever we go away.

Maxi
07 Jan 2017


Beautiful resort and wonderful staff
I always try to leave Maxi at cat utopia. As he was a rescuecat I never wanted him to feel I was dumping him. Their rooms are spacious and set up like a room in your house without the cage if you choose to have such a room. Also with the kitty lounge and jungle gym and the staff spend time cuddling and playing with ur kitty while ur away I feel Maxi is in great caring hands. Over Christmas you can have ur cat eat a special Christmas dinner and buy your cat a present to unwrap. The staff were happy to send pics of Maxi when your worried. Further they are happy to stick to your cat's normal diet at home which was a big plus for us. Love Cat Utopia it is by far the best cat resort I have seen and we live in Sydney.

Lilly and Moses
04 Jan 2017


Wonderful!
I'd give them more than 5 stars if I could! We just picked up our cats from a 3 week stay, and we are super impressed with Cat Utopia - It was worth every penny! The ladies there have been lovely right from our first enquiry and tour of the facilities. Our cats have previously stayed at another popular boutique cat boarding place in Sydney, but I have to say Cat Utopia was world's better. The rooms are extremely spacious and full of natural light as well as being beautifully decorated. Lilly and Moses even had their own small outdoor patio attached to their room. I don't know how they do it, but Cat Utopia is squeaky clean and even smells lovely. Our cats came home relaxed and happy and were even given some small toys as gifts from Cat Utopia. We really enjoyed the photos we were sent of them relaxing in their room and exploring the jungle gym. From the stories the staff told us when we picked the cats up, it was obvious that they had gotten to know Lilly and Moses and understand their little quirks and that they genuinely cared about them. Highly recommend!

Ralph
03 Jan 2017
Write a Review. Pets need you.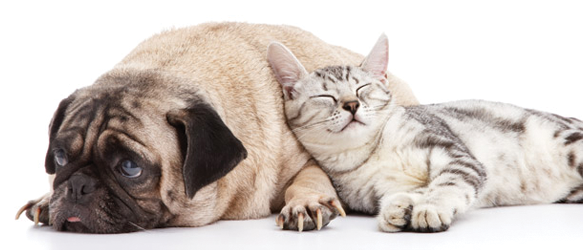 Cat Utopia Resort & Spa

21 Daley Street, Doyalson North, NSW, 2262
---
Phone: (02) 43...
Phone: (02) 4358 2608
Addtional Numbers:
---
---
---
Social Links
---
Cat Utopia Resort is a luxurious cat boarding facility based on the Central Coast of NSW with several convenient pick up locations across Sydney, Newcastle, Central Coast and the Hunter Valley.
Service:
Feature:
Luxury
Pick Up/Drop Off Service
Special Diet
Medication Administration
Grooming
Pet Updates
Long Term
Behavioral Specialists
Music Therapy
Onsite/Local Vet Services
Weight Management
Obedience Training
Flea/Tick Treatment
Treats
Cuddles
Introduction/Meet and Greet
---
Related Businesses
By Suburb
By State