Abby
16 Jan 2017


THIRLLED TO PIECES "thank you" !!
What a beautiful place, my furbaby is old, blind, and has health issues, they were so understanding and soooo caring to all her needs, checked her all the time, helped her and were so happy to guide her and treat her just like I would have. I can not think of ONE thing what was not done correctly all with a smile and Abby being their number one little person to make feel at home and safe. thank you to you all and I / we will be back. :-)

Cody
16 Jan 2017


Hunter pet motel
We have left our dog cody with these wonderful caring people 3 times now the longest for 16 days its very clean ,spotless,we can relax and know he will be well looked after on those very hot days they cooled them ,gave them ice block balls etc you know they are loving careing people very nice highley recomended

Nugget
09 Jan 2017

Twiggy, Frank and Delilah
08 Jan 2017

Zeb
06 Jan 2017


Really Happy with these kennels
We have used these kennels a number of times in the last twelve months. We had an elderly Dalmation stay there, the staff were fantastic in their care for her. Our other Dalmation spent a month in the kennels on a separate occasion and came out happy and healthy. He was also happy to go back for another stay over Christmas.

Cooper Hank
06 Jan 2017

Mossy and Nelli
04 Jan 2017


Great place
Our dogs are looked after extremely well. One of our dogs had just recently healed from a dislocated hip. Upon telling the staff, our dog was exercised by herself and the staff kept an extra eye out. Our dogs are always really happy when we arrive there to drop them off. The grounds are immaculate and the staff are lovely to deal with.

Frank and Ceecee
03 Jan 2017

Hazel
02 Jan 2017

Rory & Jett
02 Jan 2017


Awesome
My two Kelpies have only ever been boarded for single nights. This time they were in for 8 days with extremely hot weather predicted and I was a bit nervous. I gave Hunter Pet Motel a call to check on my boys and was told sprinklers were on for the ones that loved water and they have been given frozen treats. I had no reason to worry and when I picked them up they had been washed and excited to see us. Highly recommended boarding facility and would not go anywhere else. A huge thank you to management and staff for looking after my babies.
Write a Review. Pets need you.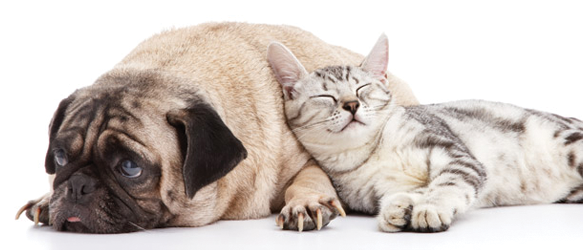 Hunter Pet Motel

169 Springvale Road, Elderslie, NSW, 2335
---
---
---
---
Hunter Pet Motel is the only PIAA Gold Accredited boarding facility for dogs and cats in the Hunter Valley NSW. We offer premium accommodation for dogs and cats in their own private rooms, Additional services are available such as playtime and exercise, pets with medication's are no problem as all our staff are fully trained. Each pet stay can be individually tailor made to suit your pets requirements, a large variety of dog and cat food is on hand for even the fussiest eater. At Hunter Pet Motel we feed Pro Plan, but also offer a range of commercial products as well. Inspection are welcome, our operating hours are 08.30am - 6.00pm 7 days a week, we look forward to seeing during business hours.
Service:
Feature:
Luxury
Standard
Budget
Free-Range
Playtime
Exercise/Dog Walking
Pick Up/Drop Off Service
Special Diet
Medication Administration
Grooming
Long Term
Onsite/Local Vet Services
Flea/Tick Treatment
Treats
Cuddles
Introduction/Meet and Greet
---
Related Businesses
By Suburb
By State