Lucy
12 Jan 2021


Best in the West
Always take Lucy to Aprile as I know she will be well looked after, she suffers from anxiety when away and always comes home her total self no anxiety issues We have been using Barkers Boutique for a few years now and wouldn't go any where else beautiful big runs and clean kennels Thank you Aprile for taking such good care of my best friend

Ben and Jonny
28 Dec 2020

Herc and Ellie
17 Nov 2020


Excellent care
I have left my dogs with Aprile for a number of years now for times from as little as a week up to 6 weeks. They are always well looked after and come home happy and healthy. The kennels are clean and there are very good outdoor areas for daytime play. Aprile provides excellent care.

Philly and Ted
16 Nov 2020

Philly and Ted
16 Nov 2020

Macy
15 Nov 2020


First stay
We took our pet Maltese Shitzu, Macy to Barkers for the first time last weekend. We cannot express how pleased we are to have found Aprile and her amazingly well thought out kennels. On our first day away Aprile sent us photos and let us know how Macy was coping with her stay, she was loving it! This set our minds at ease. If you live in the Blayney- Cowra area I cannot say enough how good this place is for our treasured fur babies.

BK
23 Aug 2020

Angelo and MIA
04 Jan 2018


Happy pets
We were apprehensive about leaving our dog because he had anxiety issues. From the first moment we arrived Aprile made us and our pets most welcome and allayed any fears we might have had. When we picked the guys up they were so happy and we knew that we had picked the right person to look after them. Thank you Aprile.

Hamish,Henry, Charlotte,Juliette
02 Jan 2018


Great First Experience
Our two labradors & two cats had an extended stay with Aprile at Barkers Boutique due to house renovations then Christmas holidays. The whole experience was great. The facilities are clean & well equipped and very private. Aprile obviously cares very much about the animals, both individually and collectively. I will definitely use Barkers Boutique in the future.

Shljiva
20 Nov 2017


Very professional
Aprile's so professional, plus warm and really gets to know your pet and their likes/dislikes. We're coming onto four or five years since we started placing Shliva, our Jack Russell, in her care and it's such a great service, we sometimes actually go out of our way to drop Shliva off there. Really happy with the service.

Maxwell
25 Oct 2017

Jasper, Banjo, Viola.
19 Oct 2017

Theo
24 Aug 2017


Very happy cat!
Barkers Boutique Holiday Kennels & Cattery were recommended to us by friends. We were immediately impressed by how well organised and clean the facility was, and with opportunity for our cat to play outside each day in a wonderful, and completely enclosed garden. When we returned 3 weeks later our cat was happy and contented. Aprile, the owner, obviously cares for each animal as if they were her own. We now use Barkers every time we need our cat boarded. We would highly recommend this business.

Violet
12 Aug 2017


Return visit by Violet the farm cat
Violet stays at Barkers every time we holiday. Great service offered. Excellent individual cat enclosures for each cat or family of cats. Indoor and individual outdoor area. All pets are treated as family members, with great respect and warmth. Aprile operates a fantastic service.

Buddy
12 Aug 2017


Cat boarding
We could not be happier with the care our cat Buddy received . We left him for 12 days and when we returned he was happy and contented . He had a lovely place to stay with attention to detail and a lovely sunny yard to play in during the day . April was lovely with him even taking him into her house for special cuddles .. highly recommend !! We will be back .
Write a Review. Pets need you.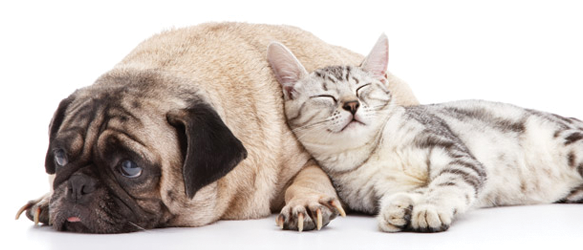 Barkers Boutique Holiday Kennels & Cattery
---
---
---
---
Social Links
---
Modern, Spacious & Clean Facilities Individual Warm / Cool Kennels Cosy Luxurious Cattery Quality Food & Special Treats Individual Attention Lots of Exercise in a Country Setting Secure Yards & Large Runs Grooming, Clipping & Hydrobath Vets on 24hr Call Competitive Rates Expert Care by Experienced, Qualified Animal Handlers Open 7 Days... 8am to 4pm See our web site for more details & prices: www.barkersboutique.com
Service:
Feature:
Luxury
Standard
Budget
Free-Range
Playtime
Exercise/Dog Walking
Pick Up/Drop Off Service
Special Diet
Medication Administration
Grooming
Pet Updates
Long Term
Behavioral Specialists
Music Therapy
Onsite/Local Vet Services
---
Related Businesses
By Suburb
By State