Ruby
04 Mar 2016


Home Away From Home
Wendy is amazing with all of her animals but especially her visiting 4 legged friends. Our dog has stayed with her several times and is always so happy to be there.... not so keen to come home with us though. We don't worry about our dog at all once she's there, so reassuring! Thanks Wendy for loving Ruby when she stays with you!

Jenny
13 Jun 2015


So much love and care
I have left my dog at Waggs for 3 holidays to date and the care given is just amazing. My girl was treated like one of the family and was able to be indoors with the family. I highly recommend leaving your loved one at Waggs and you will not be disappointed. Thank you Wendy
Write a Review. Pets need you.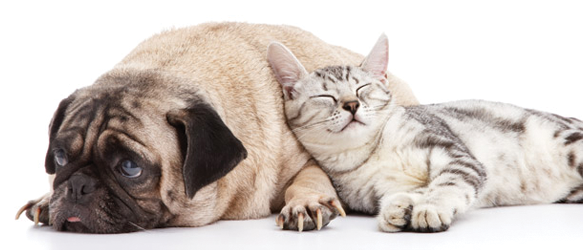 Waggs Bed & Breakfast and Home Visit Service

18 James Street, Kinglake, VIC, 3763
---
---
---
---
Social Links
---
Waggs Bed and Breakfast is caring for your companion in my own home as one of the family. Our pet boarding service is available for those times when you need to be away from home whether you are going on holiday, into hospital or working away from home, we can provide the peace of mind that your pet is being well cared for. This service appeals to people with inside dogs that are accustomed to all the creature comforts of home. Your dog is treated as if it was my very own, with access to my dog friendly home and garden. Waggs also caters for cats with two spacious modern pens. Waggs also gives your pets room to move, run and enjoy the great outdoors. A beautiful sun room, couches to lounge on and the freedom to be one of my family in my home. Special needs dogs are commonly catered for as well as dogs on special diets and medications. Please note owners are required to supply their pets normal food so as to avoid possible stomach upsets by a sudden change in diet. Your dogs are required to be friendly with other dogs. We will need proof of vaccinations (all our guests require a current immunisation certificate), flea treatment and the dates they were given to be shown on arrival. We know it can be a pain to have to check all of this and get the relevant paperwork, but it goes a long way to ensuring the health and safety of your dog and all the other dogs we care for.
Service:
Feature:
Luxury
Budget
Free-Range
Playtime
Exercise/Dog Walking
Pick Up/Drop Off Service
Special Diet
Medication Administration
Pet Updates
Long Term
Web Cams
Treats
Cuddles
Introduction/Meet and Greet
---
Related Businesses
By Suburb
By State