Find me a...
Happy Haven for my Pet
Find, Book & Review Pet Boarding Services. Australia's Best Reviewing & listing Directory for Dog Boarding Kennels, Cattery and Cat Boarding, Doggy Day Care and Pet Sitters
Not sure where to leave your dog or cat when you go away, or what type of pet sitting service is right for you? See what other customers are saying about pet boarding and pet sitting services and find the best dog or cat boarding options near you ...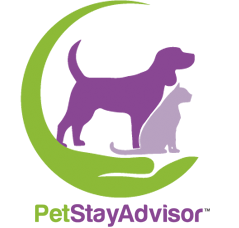 The first place to go when your pets need to stay
Find pet boarding in any Australian city or town, including Sydney, Melbourne, Adelaide, Brisbane, Perth or Townsville, or browse by postcode, suburb or state. PetStayAdvisor can help you find the perfect place for your pet to stay, whether that be dog boarding kennels, catteries or pet sitting and doggy day care services local to you.
Maybe you have found yourself on holiday with your pet? Perhaps in the Gold Coast or Sunshine Coast, and need to find a place for your pet to stay while you go out for the evening? Want the best place for your Pet? Don't just take our word for it, check out how other pet owners' rate and review the pet accommodation and services in the area. Read our top ten tips for animal boarding and get all your questions answered before you go, and remember, Stop. Review. Our pets need you!
Write a Review
Add your Business
Our customers' most popular boarding options:
You'll find great customer reviews and opinions at PetStayAdvisor so make sure you read these reviews and choose the perfect haven for your beloved companions. Add your own pet boarding reviews and help other dog or cat owners enjoy peace of mind during their stay away from home, when their pet's have to stay at home! It's the first place to go, when your pets need to stay!
Cage Free, Free Range Boarding
Luxury Dog Boarding
Luxury Cat Boarding
Long Stay Pet Boarding
Short Stay Pet Boarding
Pet Resorts
Pet Hotels
Kennels
Catteries
Pet Minding and Sitting Services
House Sitting Services
Doggy Day Care
Cat Runs
Dog Runs
Pet Boarding
Pet Friendly Accommodation