Advertise Your Pet Boarding Services
(In the pet goods and services industry, but not pet boarding? Click Here)
Help pet owners find that "happy haven" for their pets, whilst they are away, by advertising your boarding kennel, cattery, pet sitting service, or doggy day care service with us.
1. Register for a Free Basic Listing
Our free listing allows boarding kennels, catteries, pet sitting services, or doggy day care services to list with PetStayAdvisor for free. If your business does not already exist on our site, then we would love to see you here! Just select "List your business" from the link below.
Free listing includes:
You're Business Name
Address
Phone Number

2. Claim your Business Listing
Once you have created your free listing you have the option to claim it so that customers can more easily filter and search on the services that you offer. In a nutshell, here are just some of the great benefits for claiming your listing:
Upload great photos to share with your customers
Add Additional Services that you offer, so customers can filter their searches
Respond to your customers great reviews
Additional Comments Fields to add business hours, rates, or any other important information.
Location & Directions
Your Email Address
Your facebook and twitter URL
For more great benefits, please refer to our 'Benefits of Listing your Business' on our Benefits of Claiming your Listing page.

How much does it cost?
Our listing fees are $49.95 (excl GST) per year, per business listing for the kennel, cattery, pet sitting or doggy day care category. If you are a cat and dog boarding facility combined, or a dog boarding and doggy day care facility, for example, you pay just the one annual fee, if your business is located at the same address.
Need to ask a question? Click here to contact us
Advertise your Pet Goods and Services on our pages
Other businesses will pay a premium to advertise on websites that are relevant to their customers and have high levels of traffic, but you can be assured that we offer the most competitive rates to anyone in the pet industry, to do just that.
What makes us so different?
Our basic listings for pet boarding services is free with PetStayAdvisor. Therefore, in a world where businesses can make more educated, targeted ad buys – where everything is about 'local' and 'hyper local' niche sites, PetStayAdvisor, is the perfect medium to pitch to an ideal demographic. Only pet owners and pet businesses come here!
PetStayAdvisor makes it simple to bring the businesses and their target customers together so that you, as the business owner, won't have to cross your fingers hoping that the ad buy from youlocaldirectory.com drives traffic to your pet good and/or services. With PetStayAdvisor you can be reassured that you have targeted your advertising to a thin, ideal demographic. If you are in the pet goods or services industry, why wouldn't you advertise on a directory where people go for the sole reason to find a kennel, cattery, pet sitter, or doggy day care facility? Our directory, whether you are locally focused or industry focused, is a premier advertising vehicle for businesses both large and small.
The benefits for our customers is that, rather than having to go from site to site to find the information that they are looking for, our service compiles data to make searching easier for prospective or existing customers to find the business services they need.
Need to know more?
Give our friendly team a call today on 1300 725 156 to find out about how you can advertise with us. (Lines are open Monday – Friday, 9.00 – 17:30 AEST).
Footnote:
We are always looking to team up with other pet goods and service people, so feel to contact us via our Contact Us page or call 1300 725 156 (lines are open Monday – Friday, 9.00 – 17:30 AEST).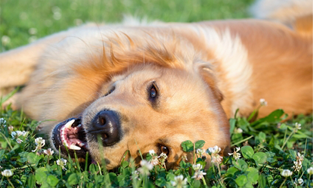 10 important questions to ask before boarding your pet
Going away on holiday can be an exciting time for us pet owners, yet how can you be sure that your companions stay will be as happy and relaxing as your own, whilst you are away? Leaving your pet with knowledgeable and experienced pet boarding operators can be achieved by knowing the right questions to ask.
Read more