Frequently Asked Questions
General
Who is PetStayAdvisor?
We are pet lovers, professionals and enthusiasts and we are the 'Australia's only review site for Pet Boarding'.
How much does it cost to use PetStayAdvisor?
PetStayAdvisor is free to use. You can rate, review and search for pet boarding services as many times as you desire.
How much does it cost to list my business on PetStayAdviosr?
You can list your business for free if it is not already listed in our directory. With our free plan you can let customers know about your business, address, how to contact you and receive great customer reviews and valuable feedback. PetStayAdvisor also offers our great value Gold plan which gives you access to a number of valuable features. The Gold plan gives you the option to add advanced details and information regarding your business and lets you respond to your customer's reviews. You can also add links to your own website and social media accounts. The subscription to our Gold plan is just $49.95 (excl GST) per year. For full information on our plans, please visit Benefits of Claiming Your Listing page for more information.
Who uses PetStayAdvisor?
PetStayAdvisor is the meeting point of pet owners and businesses. Our website is used by many owners seeking the best pet boarding or sitting services for their beloved pets. It is only natural for us to connect these owners with Australia's best pet boarding businesses.
Is PetStayAdvisor just a place for unhappy customers to vent?
Absolutely not! The idea of PetStayAdvisor is to provide businesses with a means to receive constant, thorough and valuable customer feedback. We believe such a model inspires improvement in a company and its services. PetStayAdvisor is a bridge between pet care businesses and pet owners, bringing them together in order to establish a new milestone in Australia's pet boarding services.
User Reviews
What if I had a bad experience?
Can I say something negative? PetStayAdvisor aim is to provide independent, truthful feedback to pet owners. This means that our users are free to leave both positive and negative feedback, depending on their experience with pet boarding providers. We will not remove any negative reviews because we disagree. That said, any negative reviews should be constructive and adhere to our Terms of Service and Review Policy. We feel that constructive criticism is a driving factor that leads to pet boarding businesses improving their services and taking note of customer dissatisfaction. You are free to leave a negative review if you are disappointed but please ensure however that there is no offensive language used and no negative personal comments directed at an employee. Your review should be descriptive and informative and relate to the business itself and not towards any individuals.
Is it ok for a business to ask me to review their service?
Yes, we encourage business to ask their customers to participate in this process. But PetStayAdvisor will not tolerate payments or incentives made to leave positive or negative reviews. Our mission is to provide an objective view into Australia's pet boarding services. Reviews that have been written following financial compensation are prohibited as they breach both our Review Policy and our Terms of Service.
Can business owners publicly comment on my reviews?
Yes, providing they have claimed their business by subscribing to our Gold plan*. The guidelines to businesses' responses follow the same pattern as the guidelines for leaving a review on PetStayAdvisor. We will take care that any comments by a pet service provider meet our terms and conditions.
How do I publish my reviews to Facebook® or Twitter?®
Once you have posted your review, you will see a "Thank you" pop up from our 'cousin felix'. There you will see the Facebook® and Twitter® icon's. Select each one at a time, which will transfer you to either application and allow you to share your post with your friends and followers. Also, once your review has been published on PetStayAdvisor, there is the ability for anyone to share your post, by viewing the business listing or from the 'Recent Reviews' tab, where your review will be published, until later reviews eventually supersede your 'Recent Review'.
Are reviews displayed in any particular order?
Yes, we do have a methodology: the highest paw rating within a 25 km radius comes first. This radius can be increased or decreased depending on your custom preferences. You can define your preference from within the search results page by filtering different features such as 'pick-up' or 'luxury' accommodation.
Do reviews ever get removed?
We will only remove a review if it does not meet our Review Policy or Terms of Service.
How is the ranking of search results determined?
Search results are ranked by users rating first within a default search radius of 25 km.
Businesses FAQ
How did my business end up on PetStayAdvisor?
Publicly available information is used to provide a comprehensive list of pet boarding businesses in Australia. Our users are also a driving force and they frequently suggest a business to us so they can write a review on its services. If you find any errors, omissions or misinformation on your business services, please Contact Us
How do I respond to a negative review?
We passionately encourage dialogue between customers and businesses and responses should be factual and positive. We know that no business can cater to all of its customers. Criticism is a part of any company – we ourselves sometimes feel the burden of it. However, it is only a natural process and therefore feedback should be utilized to assess and improve services wherever possible. It should be in the business's best interest to respond diplomatically to any negative review left by its customers.
What should I do if someone writes a review about my business that isn't true?
Our review policy and terms and conditions are clear that customers must not leave false reviews. PetStayAdvisor employs several methods to flag and remove reviews that are false or from reviewers who are not truthful. However, if you feel that a review does not reflect reality, you can:
Contact the reviewer to clear up any misunderstanding
Post a public response to the review
Flag a review and contact us if the review at hand is breaching our Review Policy or Terms of Service
We think that a public response might be the best option, as long as you keep the comment civil and carefully elaborate on any misunderstandings presented by the reviewer.
Do PetStayAdvisor advertisers get preferential treatment?
Our main aim is to provide an objective platform that bridges pet owners and pet care business together. This leaves no space for preferential treatment to any business on our website. Businesses will receive positive or negative reviews according to the quality of their services and customer satisfaction only. Whether they are advertisers or not, this will not reflect on their treatment.
Should I ask my customers to write reviews for me on PetStayAdvisor?
You can ask your customers to rate their experience and leave a review on PetStayAdvisor. However, you must strictly follow our Review Policy and Terms of Service. Any financial compensation distributed to reviews is prohibited and will lead to sanctions such as the removal of any paid reviews. PetStayAdvisor actively encourages businesses to ask their customers to leave reviews on our website by attaching the PetStayAdvisor flyer to their customer's invoice. You can also display the official sticker of PetStayAdvisor and ask your customers if they are willing to review their pets stay.
Partnering with PetStayAdvisor
Can I become a partner of PetStayAdvisor?
If you are a pet boarding business, you can claim your business and enjoy the benefits of this. We also work in partnership with businesses in the pet industry not directly providing pet boarding services. You can learn more about becoming a partner with us here at Advertise with Us
Account Sign Up
How do I verify my PetStayAdvisor account?
Our verification system is very easy. When you complete your registration process, you will receive an email with a special link. You only need to click on it and your account will be verified. If you encounter any issues during the verification process, please Contact Us
How do I change my basic account information?
You can edit your profile or change any of your account preferences by logging in, then selecting /profile/ and clicking on "Edit my profile".
How do I close my account on PetStayAdvisor?
If you wish to close your account you may do so by logging into your profile and selecting "Suspend Account", please Contact Us if you would like your account permanently removed.
If you are dissatisfied with our services and there is a specific reason why you want to leave PetStayAdvisor, we would like to hear your thoughts. We are constantly evolving and improving our service, so your feedback is very welcome and will help us improve and grow as a service.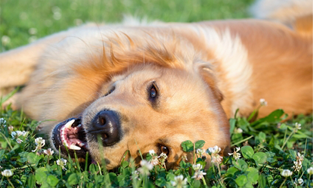 10 important questions to ask before boarding your pet
Going away on holiday can be an exciting time for us pet owners, yet how can you be sure that your companions stay will be as happy and relaxing as your own, whilst you are away? Leaving your pet with knowledgeable and experienced pet boarding operators can be achieved by knowing the right questions to ask.
Read more