4 Quick & Easy Homemade Cat Treats
It seems we see a lot of great homemade dog biscuit recipes, but not so many for the kitty cats. So here are several easy and delicious recipes that will have your kitty begging for more!
Sunflower Treats are sure to please even picky palates, and they're actually fine for dogs and horses too – really! Mix together ¼ cup sunflower seeds, 2 cups flour, ½ cup chopped apples, ¼ cup carrots, peas, or other vegetables, ¼ cup oats ground to a powder,1 cup peanut butter and 1 cup rolled oats. Add 1 cup of molasses and work until the dough is stiff. Roll dough and cut into shapes or squares. Bake on parchment paper-lined cookie sheet at 145-155 degrees F for about 4 hours. Treats should be very dry, so add baking time if needed.
Baby-food Bites are super simple to make, and super tempting to even the most finicky cat appetites. Combine 2 small jars of baby food meat, like chicken or liver, and 1 small jar baby vegetables, like carrots or peas with 1 ½ cups dry cream of wheat. Add enough canned tuna juice or meat broth to just be able to mix. Drop by the teaspoonful onto parchment paper lined plate and microwave on high until firm. Store in the fridge for a few days, or freeze for later.
Cheesy Chomps will be a hit with the cheese-loving cat. Mix 3/4 cup white flour, 3/4 cup shredded cheddar cheese, 5 tablespoons grated parmesan cheese, 1/4 cup plain yogurt or sour cream and 1/4 cup cornmeal. Add a few drops of water if needed to make a dough firm enough to roll. Roll to ¼" and cut into shapes. Bake on a greased cookie sheet at 350 degrees F for 25 minutes. Let cool before you let your kitty sneak a bite!
And the hands-down favourite at our house – Chick'n'Biscuits! There's no real recipe to this one – just mix shredded cooked chicken and chicken broth in a bowl, then add enough flour and cornmeal to form a dough. Pat dough out to about 1/4" thickness then cut into shapes or leave it whole. Bake at 350 degrees F for about 20 minutes or until firm. If baked whole, break into small pieces when cool. They're gonna love these!
These recipes have all been cat-tested at our house and none of them are ever refused. Remember, you can alter the meat (fish) and vegetable flavours for variety or whatever your cat likes best - just be sure to check with your vet before adding anything exotic!
Useful links
Health and Harmful Foods for Cats
Related Articles:
Write a Review. Pets need you.
Write a Review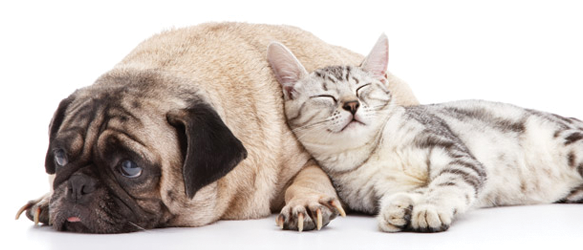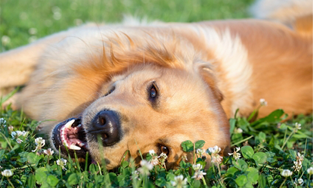 10 important questions to ask before boarding your pet
Going away on holiday can be an exciting time for us pet owners, yet how can you be sure that your companions stay will be as happy and relaxing as your own, whilst you are away? Leaving your pet with knowledgeable and experienced pet boarding operators can be achieved by knowing the right questions to ask.
Read more