5 ways to enjoy a stress free holiday with your Dog | Macedon Ranges


Sometimes taking your beloved fur babies on holiday with you can be equally as stressful as leaving them behind. Firstly there's the task of finding that perfect pet-friendly accommodation at your chosen destination. Then there is the concern on how you will manage situations such as going out to enjoy a nice meal, coffee or a walk along a truly dog-friendly beach (not just seasonal or on leash…you know what we are talking about)...
So as part of our #TipTuesday series we begin to explore some great destinations around Australia where both you and your best friend can enjoy a relaxing and stress-free getaway, coming home recharged and invigorated just like you should after a much deserved break.
Our destination this week is the beautiful region in Victoria, known as the Macedon Ranges…so without further ado, let the adventures begin..
1. Pet-Friendly Accommodation
It can be as simple as 'Googling' 'Pet Friendly Stayz' or you can follow this link, to find any pet-friendly accommodation across Australia. We found our pet-friendly cottage in a quaint little town called Malmesbury at a place called Quarry Farm. The cottage has open planned modern facilities within a fenced cottage garden and uninterrupted views. It's the perfect way to enjoy breakfast each morning whilst capturing the morning sun. In the evening we sat on the front porch with a glass of wine to watch the sun go down. If you have a favourite pet-friendly place you would like to share with other pet owners, we would love to hear from you. You can email us or post on our Facebook page or via Twitter, at any time.
2. Pet-Friendly Parks
Does anyone remember the film 'Picnic at Hanging Rock'? The Rock lies within the Macedon region and park where you will find 30 kilometres worth of walking tracks, picnic areas and a great day out for you and your pooch.
"fun way to hike and exercise climbing the rock formation nice view and interesting history" and "I went on a sunny weekday not many there was pleased to find a well signed route to the summit, paths well maintained well worth the $10 per car exit fee of which you do at the café (machine) many BBQ's scattered around the vast expanse of the park well worth a trip to see a bit of Australian history..." are just a couple of reviews you will find from recent visitors of the park.
Dogs are permitted here, but must remain on a leash at all times due to its abundance of native wildlife. More information on the walking tracks and facilities can be found on the Park Notes website where you can print off maps and further information about the reserve. A couple of points worth noting are that the climb to the Rock itself may not be for everyone as it can be quite steep, however multiple tracks of varying degrees of difficulty are available in and around the park. The café on site is privately run, so this may not be open in off season and certain weekdays. There are plenty of picnic areas available around the park, should you prefer to take your own refreshments however.
3. Pet-Friendly Wineries
What better way to spend part of a long weekend in Australia than strolling the grounds of the great wineries our country has to offer. You can enjoy a relaxing lunch with a glass of wine and your perfect furry companion by your side. Most wineries have outdoor dining areas with the most picturesque views. Always remember to call ahead to ask if your dog would be welcome and make sure your dog is on a leash and under control at all times.
Whilst visiting the Macedon region we had the pleasure of visiting a lovely winery called Gisbon Peak wines. We called ahead and asked if there was anywhere that was shady, as it was a really hot day. The staff allowed our dog, Summer to sit under our table outside, and even brought us a great big bowl of fresh water for her. After lunch, I took her for a walk towards the accommodation cottages where we happened across a big damn. She had a quick, cheeky swim to cool off before we returned to the car. It really was a wonderfully relaxing day, and I couldn't recommend it highly enough. We had great food, great wine, great service and all within a lovely scenic setting.
4. Pet friendly beaches
There is nothing quite like a good whiff of sea air or going for a dip at the beach, weather permitted off course. Granted you won't find many beaches around the Macedon ranges area but as its only 45 minutes north of Melbourne CBD and just 30 minutes north of the city's international airport, the beaches of Melbourne are in very easy reach and worth the day out to explore.
Here are a few of the best picks of pet friendly beaches around Melbourne, according to Doggo. This great directory of pet friendly reserves and beaches lists all known pet friendly reserves, coves, beaches and lakes. If you have any favourite or new places you know of, please feel free to share them with us at any time or submit them on Doggo's website. The beaches (in no particular order) are:
St Kilda Beach, Marine Pde St Kilda 3182
St Kilda West Beach, Pier Rd St Kilda West 3182
Middle Park Beach, Beaconsfield Parade Middle Park 3206
Williamstown Beach, Esplanade Williamstown 3016
5. Pet friendly cafés
You only have to Google 'dog friendly cafes (and the area)' nowadays to find a raft of new websites that cater to us pet owners looking for a dog friendly place to eat. Our favourite national directory so far is Doggy Dining. It not only caters for cafes, but also restaurants, pubs and wineries too. The site still has a way to go however, and could be an excellent resource if more pet owners were to submit their suggestions to them.
We spent a lovely day out in the pretty Spa town of Daylesford, where we noted an array of cafes with outside seating and tell-tale dog water bowls. We didn't stop for lunch here ourselves, instead enjoying the many shops and art galleries along the high street. However, if you happen to Google "daylesford dog friendly café" you will find an array of pet friendly advice on where to eat or grab a coffee outside one of the many cafes there. Superdogel has also done some homework for us and says that "[…] we're told that the acclaimed Jimmy's Bar on Vincent Street allows dogs in their courtyard (just let them know you're there and they'll let you in the back)". If you follow the link, Superdogel also recommends a few pet-friendly places to stay in the area too. A couple of other finds during our research found the Farmers Arms Hotel and Koukla café listed on the Dogs on Holidays website.
So remember, if you have any pet friendly accommodation, wineries, cafes, restaurants or beaches and reserves you can recommend to others, Email us or share the information via our Facebook page. We would love to hear from you and other pet owners will be truly grateful for the advice.
Don't forget that if you are unable to take fluffy with you for the day, weekend or even holiday, you can always find their perfect 'Happy Haven' at PetStayAdvisor. We are the TripAdvisor for pets, so you can search for the best of Dog boarding, Pet-Sitting and Doggy Day care services in Australia, voted by pet owners, for other pet owners.
In the meantime, have a safe, happy and relaxing break and try not to overindulge….oh ok, only if you must!
Related articles:
Should Your Pet Take a Vacation or Staycation?
Holiday with your Pet - Are you covered?
3 Reasons for the rise in Doggy Day Care
Write a Review. Pets need you.
Write a Review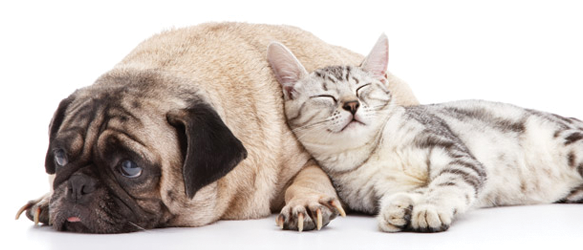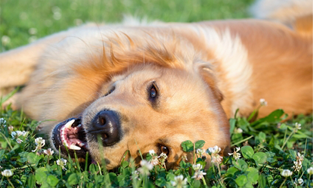 10 important questions to ask before boarding your pet
Going away on holiday can be an exciting time for us pet owners, yet how can you be sure that your companions stay will be as happy and relaxing as your own, whilst you are away? Leaving your pet with knowledgeable and experienced pet boarding operators can be achieved by knowing the right questions to ask.
Read more