Dog boarding: Social & fun...if you choose the right facility
8th December 2014
I have already shared my thoughts on doggie day care and pet sitting, but there's a third, very popular way to ensure your dog will be taken care of while you're out of town. Dog boarding facilities are perpetually high in demand due to their "all-in-one" nature combining professional care, socialisation and access to medical care should any need arise. I like to think of them as an extended version of doggie day care (refer to my earlier article - The whys and how's of pet sitting).
Before delving deeper into the topic, I want to once again encourage you to consider your dog's character and way of communicating with other dogs. Dog boarding is absolutely out of the question if your tail-wagging friend it too shy. You'll do best to hire a pet sitter (refer to my earlier article - A short guide to doggie day care) in such a case.
Choosing the suitable dog boarding facility
I want to focus on three aspects of dog boarding that are more on the social side. But first let me provide you with some general tips on choosing the suitable dog boarding establishment for your barking friend. I will list them in a more laconic way since they are almost the same as the things you need to look for in a cat boarding facility (refer to my earlier article - Cat boarding and the delicate nature of cats).
When you visit the place in person, I advise you to make sure that:
The dog kennels and the corridors are clean, well-ventilated and there are is no strong odour (especially the reek of chemicals of stale urine).
The temperature is fine and your dog won't suffer from being either too cold or too hot.
The dog kennels are of considerable size and your dog will have the room needed to move around.
The place is well-lit – even better if there is natural light present in the room.
The facility schedule includes daily playtime so your dog will be active at least several times a day.
If possible, dogs are divided according to their size during play time in order to avoid trampling or other collisions or injuries.
Other dogs present at the facility are all vaccinated according to the facility guidelines.
Any special dietary needs your dog has, will be met with understanding and commitment.
The three social rules of dog boarding
With all of these clarified, let me talk a bit about some important social aspects of dog boarding. There are three of them I wish to point out.
As a starter it's a good idea to take your dog with you when you visit the facility. Introduce him or her to the staff and let him or her sniff both the surroundings and the people present. I'm sure you know how important is it for a dog to do some "ground work" and learn more about the environment it's introduced to. A short bonding session with the facility staff will lower the risk of stress and confusion when the time for a real, lengthier stay arrives.
Farewells are also a very delicate matter. I know you might feel like prolonging your departure, hugging your dog, getting all emotional and even crying, but it's better to avoid this. Dogs pick up on human emotions pretty well so if you are tense, your companion will get all anxious too. Which might lead to complications during the stay at the dog boarding establishment.
After all this dog to human and human to dog communication, I want to put some emphasis on inter-human relations. If you are satisfied with how your dog was treated by staff members, please, thank them for their commitment and hard work. Politeness goes a long way! You might even consider tipping them. If you show the staff that you appreciate what they do you can make sure that next time you leave your dog in their hands they will live up to your expectations again...or even exceed them.
When all is said and done and your dog is finally at home after the stay in a dog boarding facility, there is one last thing to look out for: feeding and watering your pet. I've read a number of opinions and most center around the fact that you'd better not feed or water your dog for at least three to four hours after you return home.
This is due to dogs getting overexcited both because of the new experience they've had and because you have finally returned. In such a situation they will take in too much food and water and might vomit or have diarrhea. If you need to give your dog food or water during the first few hours, it's better to do so in very small portions until the excitement is over.
Article written by our resident Pet Blogger, Alexander Dimitrov
Related articles:
Cat boarding and the delicate nature of cats
The whys and how's of pet sitting
A short guide to doggie day care
Write a Review. Pets need you.
Write a Review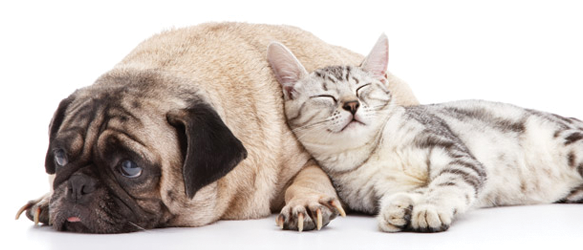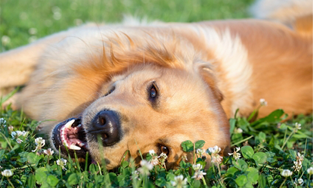 10 important questions to ask before boarding your pet
Going away on holiday can be an exciting time for us pet owners, yet how can you be sure that your companions stay will be as happy and relaxing as your own, whilst you are away? Leaving your pet with knowledgeable and experienced pet boarding operators can be achieved by knowing the right questions to ask.
Read more