Prepared for Boarding? - 14 must do steps



1. What dates do you need to check your pet in, and out of their lodgings? You should always confirm with your facility of choice, what time they accept drop offs and pickups at the beginning and end of your pets stay. Some facilities for example, may not open to the public on Sundays which means that this may incur an extra overnight charge for your pet, if you happen to arrive back home on a weekend. Also, don't assume you can pick up your pet if your flight arrives back home by 5pm, as this may be out of business hours and also incur an extra nights charge.
2. If it's a franchise, what location will your pet be boarded in? Some pet sitting or boarding facilities offer nationwide services, therefore you will need to confirm with them, which area or facility best suits yours and your pet's needs.
3. Is there a pick up and drop off service, and is there an additional charge for this service? Some facilities offer free pickups from either your home or your local vets, whereas other facilities may charge extra for this service. Always check the businesses website, or confirm at time of booking if a fee will apply if you choose this service.
4. How many pets are you boarding? You may want to think about whether a facility allows you to board you pets together, if for example, you have two dogs who are kennel mates? Don't always assume they will be boarded together, personal experience has demonstrated otherwise. However if your dog shows aggression towards other dogs, you will need to advise the boarding facility of this and this may incur an extra charge for housing your dog on its own. Cats are generally more solitary animals and therefore are not usually paired with another cat when boarded. If you own both a cat and a dog it may be easier logistically to board your pets at an establishment or pet sitters who can offer both dog and cat boarding, saving you time and providing you with peace of mind if the businesses has been recommended by others.
5. What are your pets' names, date of birth and breed? Always have this information ready at hand, prior to making your pets booking. Also make sure your pet can be easily identified with updated name tags and ensuring that microchip details are up-to-date. Daily charges are calculated on whether your dog is classified as small, medium, large or a giant breed.
6. What level of accommodation would you like? Some facilities offer standard, luxury or free-range options.
7. What extra services would you like your pet to have during their stay? Some facilities and pet sitting services offer additional services, which may incur an extra charge. For example, some dog boarding facilities offer extra playtime, bathing and grooming on departure, obedience training, or even administration of special medications. whilst some businesses will include some activities within their daily rate.
8. Make your reservations early - Most kennels are booked up on holidays and during peak times. If you wait until the last minute to make your reservations, you may be disappointed. As you make your reservations, verify the items that you should bring with you to the kennel (immunization records, special food, medication, bedding, and toys).
9. Prepare your pet for boarding - Remember that pets, like people, usually appreciate a break in new surroundings with new friends. However, if your dog or cat has never been boarded before, you should consider short, overnight stays at the facility or pet sitters to see how your pet adjusts. As a rule, kittens take to boarding easily whereas adult cats usually display a very nonchalant attitude towards boarding and prefer to sit quietly and observe the daily routine. Dogs can vary depending on breed, size, socialisation skills and confidence.
10. Make sure that all immunisations are current - You will have to present your immunisation records, if your boarding facility requires them. It is also a good idea to not overfeed your pet before going into boarding. The extra food is not really necessary and the result might be an upset stomach.
11. Bring all agreed medications with you at check-in, if required. Make sure the medications list is clear as well as up-to-date vet's name and contact information, so the kennel can obtain a refill if your return is unexpectedly delayed.
12. Allow enough time during check-in to fill out the necessary paperwork. As well as the information requested in points 1-7, the boarding facility needs to know such things as; where you can be reached in case of an emergency, the name of a local contact, your veterinarian's name and phone number, special feeding instructions (if any) and medication instructions. If your pet has any special problems which are not covered on the check-in forms, such as fear of thunder, epilepsy, or deafness, point them out to your boarding facility. All of this information helps your facility of choice take better care of your pet, and in case of any type of emergency requiring special action. This is what professional care is all about. Anyone can feed your pet, as long as nothing goes wrong. But what you want for your pet is supervision by someone who can assess and respond properly to emergencies.
13. Because pets can sense and reflect our emotions, do not stage an emotional 'farewell' scene. This can cause anxiety in your pet and make it more difficult for your pet to settle into his new surroundings.
14. Finally, relax and enjoy your trip! Remember that you are leaving your pet in the hands of capable professionals.
Write a Review. Pets need you.
Write a Review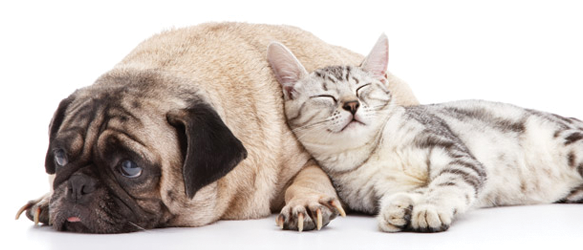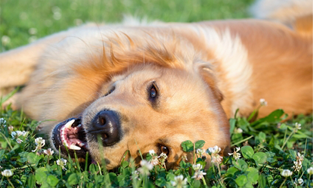 10 important questions to ask before boarding your pet
Going away on holiday can be an exciting time for us pet owners, yet how can you be sure that your companions stay will be as happy and relaxing as your own, whilst you are away? Leaving your pet with knowledgeable and experienced pet boarding operators can be achieved by knowing the right questions to ask.
Read more