Asher
13 Jan 2020


13/01/2020
I can highly recommended Barkers Boutique. This is the first time that my small cavoodle has been boarded so I was nervous about where I left her. April was just wonderful and very reassuring. Asher seemed to be very happy when we picked her up. Aprile also sent photos to us. I especially liked that there was play time with other like size dogs. We will certainly be using Barkers Boutique again.

Henry
27 Dec 2019


Henry
My dog Henry just loves to go there, he can't wait to get out of the car. Henry has been going there for just over 6 years. Aprile is wonderful with him. I'm very fussy who I leave Henry with, I will not leave him with my husband or any of my family. I trust Aprile. Her yards & kennels are excellent. I would recommend her kennels

Murry
05 Dec 2019

Murry
05 Dec 2019

Murry
05 Dec 2019

Yanni and Chip
12 Nov 2019


Doggy Seal of Approval
Yanni the cattle dog and Chip the Labrador are spreading the word amongst their canine friends about the wonderful facility Barkers Boutique that is run by the lovely Aprile. If your humans need to go away without you then make sure you head to Barkers Boutique. A 5 paw rating really does not do it justice !!

Lexi
05 Nov 2019


Happiest Doggie Day Care
I work in Sydney weekly and need our very active big dog minded. As we turn into the driveway Lexi is jumping around in the car as she can't wait to get there. Lexi absolutely loves staying with Aprile who treats her with so much love. Lexi loves to be around other dogs and always comes home with a smile on her face and ready for a nap as she has been busy running all day. Highly recommend Barkers to anyone and have done many times. Lexi has stayed for both short and long stays and as she is a real pampered pooch at home I love that the floor in the kennels are heated which reassures me she will be warm.

Rusty
03 Nov 2019


We'll be back
Took our six month old Cocker x King Charles spaniel to stay for 3 days whilst we were at the Bathurst 1000 in October to Aprile's home-from-home kennels. You instantly feel reassured on speaking with Aprile that this is a safe and happy place for your fur baby's stay. The cattery and kennels are in separate areas and it is run professionally, knowledgeably and lovingly. Kennels have underfloor heating, and exercise is dependent on your dog as to whether it is alone or with others. Rusty made a friend during his stay, and came away with some doggy treats for his trip home. Would definitely recommend to anyone in the area. Price is very reasonable, and on day of pick up, if before 10am, that morning is free. We'll be back next year.

Poppa
25 Oct 2019


Dog Kennel
Barkers is fantastic!! Best in the region. Clean, well kept and modern. My dog loves going there, and I have great peace of mind knowing he is being so well treated, cared for and loved whilst I'm away. Big, entertaining runs for the dogs with shade, toys, treats and play friends. A nice heated floor in winter and fun paddling pool and shady trees in summer. I would not trust anyone else with my fur baby.

Puggles
11 Jul 2017

George
16 May 2017

Mia
10 May 2017

Maxwell
04 May 2017

Maxwell
17 Apr 2017

Iris
13 Mar 2017

Kachina, Diesel, Tamaska and Lakota
06 Mar 2017


Excellent care
I started with 1 dog and 1 cat at barkersboutique, and now I have 1 cat and 3 dogs staying with April when we go on holidays. I love the fact the April takes time with the dogs as the 2 new additions were very timid the first time they stayed with April. All my pets are happy and relaxed when I return. I would also like to add that I have to travel 1hr to drop my pets off. I could find other kennels closer to home, but I prefer to travel to April as I know my pets are well taken care of. Thanks April for all the love you give to my babies.

Marley
15 Feb 2017


A luxurious home away from home for your beloved pet when you are away
Marley has stayed at Barkers on a number of occasions. He is always happy when I pick him up. Aprile gives him a lot of TLC -he really loves her. The accommodation is spotlessly clean and spacious. The cats have there own space to walk outside. A quality place for him to stay when I am away-I always know he will be well taken care of-so a weight off my mind.

Flynn and Major
12 Feb 2017


Flynn and Majors holiday
We boarded our dog (Flynn) and cat (Major) with April over Christmas for 5 weeks, on our return both animals were in good health,relaxed and happy. The facilities were very clean and it was obvious to us April is a animal lover. During our absence we sent an email enquiring as to how they were going and were given a very descriptive response far from a standard "they are ok". This was very comforting as we were a long way away and Major is 14years old. We would highly recommend April 's for a sleepover for your pets.

Tilly and Ebony
24 Jan 2017


Cat boarding
Our two cats Ebony and Tilly are always looked after so well by Aprile, they are happy to go off and explore the outside areas and I love that they have inside and outside play time. The car boarding is so clean and they always come home smelling nice. Aprile is caring and warm and has an obvious affinity for animals, we highly recommend Barkers Boutique
Write a Review. Pets need you.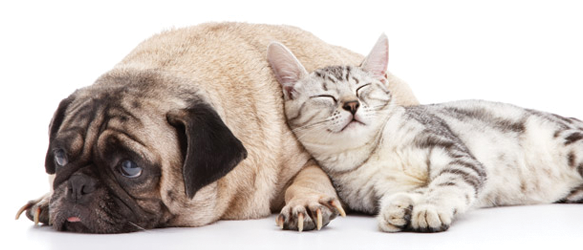 Barkers Boutique Holiday Kennels & Cattery
---
---
---
---
Social Links
---
Modern, Spacious & Clean Facilities Individual Warm / Cool Kennels Cosy Luxurious Cattery Quality Food & Special Treats Individual Attention Lots of Exercise in a Country Setting Secure Yards & Large Runs Grooming, Clipping & Hydrobath Vets on 24hr Call Competitive Rates Expert Care by Experienced, Qualified Animal Handlers Open 7 Days... 8am to 4pm See our web site for more details & prices: www.barkersboutique.com
Service:
Feature:
Luxury
Standard
Budget
Free-Range
Playtime
Exercise/Dog Walking
Pick Up/Drop Off Service
Special Diet
Medication Administration
Grooming
Pet Updates
Long Term
Behavioral Specialists
Music Therapy
Onsite/Local Vet Services
---
Related Businesses
By Suburb
By State