BK
23 Aug 2020

Pippa
26 Jul 2020

Rosie
22 Jul 2020

Rosie
22 Jul 2020

Dobby
17 Jul 2020


The best in the Central West
I would not take my furry friends anywhere else. Aprile is wonderful: she understands dogs (and their owner's anxiety!); during Dobby's first visit, she sent me photos of him playing with a new friend, and kept me updated on his progress. I have had a long association with Barkers Boutique and highly recommend it.

Lotti
16 Jul 2020

Jess & Millie
11 Jun 2020


Couldnt be happier
Our two cattle dogs, Jess & Millie, stayed with Aprile for the first time over the long weekend. We were so impressed with the whole experience. Drop off was easy yet thorough. The kennels are very clean & have under floor heating, which is a bonus for our Jess having arthritis. The outside yards are large with plenty of things to amuse the dogs eg. Digging area & wading pool. They are also very clean & secure. Our two girls were very happy when we collected them & I'm sure they will enjoy their stay later in the year, which is already booked in. Thank you Aprile, we highly recommend Barkers Boutique.

Odin
16 Mar 2020


Amazing!
We recently used Barkers Boutique for the first time after it was recommended to us. We've never had to use boarding for our pets before but Aprile made us feel comfortable to leave our pup in her care. The facilities are a pets paradise! So much room for them to play safely, clean and cosy kennels. Our pup came back to us happy and healthy. We will definitely use Barkers Boutique again. Thank you Aprile!

Ghost
08 Jun 2018

Ghost
08 Jun 2018

Violet
06 May 2018

Audrey & Melvin
08 Mar 2018


A Lovely Location
We had both our cat and dog stay for a few days in Feburary. They were very well looked after and had access to outdoor areas that were well maintained. The outdoor area for the Cat's is a lovely but secure garden and the dogx have thier own yards. We will definitely use Barker's Boutique again. :)

Occhipinti
23 Feb 2018


Occhipinti ❤️ Barkers
As a first time visitor Aprile put at us ease from the outset. Very friendly and conscientious on all matters comfort and cleanliness. The living spaces (both in and out) are spacious and she also offers an enclosed garden to them. Lastly her food options for our cat was quality. We would happily recommend!

Iris
22 Jan 2018


Happy Cat
Iris has been one of Aprile's longest clients. She is at home when there and Aprile looks after her as if she is her own cat. She always replies to my sms enquiries while I am away and is very reassuring. In the hot weather Aprile always cools down the accommodation with water. All round care.

Bell , Sabation and Rubie
20 Jan 2018

Tilly and Ebony
14 Jan 2018


Barkers Boutique
Aprile always has the pet areas clean with fresh food and water and my cats Tilly and Ebony love the climbing cat tower and enjoys having access to safe inside and outside play and sleeping areas. Aprile is so easy to communicate with and we always feel comfortable leaving our cats with her.

Sasha
03 Mar 2017


Barkers Boutique (excellent)
We have been using Barkers Boutique for over ten years and we have come to trust April to look after our dogs. We have observed her loving concern for animals . We feel we can go away with complete peace of mind and confidence that our beloved animals are really well cared for . It appears by our dogs behaviour that she is happy to go there , she shows no signs of anxiety or stress which is agreat comfort to us . We feel Barkers Boutique is the best kennel in the district and would not consider placing our dog anywhere else. John and Wendy

Harry
04 Feb 2017

Rosie
08 Jan 2017


Rosie's Grooming
April is so flexible. We had to cancel our Holiday and therefore cancel Rosies stay with April. But we we were still able to take Rosie in for her Summer Groom and just before we went our son and his family arrived with their dog. A quick call to april and she was able to accommodate both dogs for a "spa" day. When we picked them up both were washed, manicured or is it pedicured for a dog and beautifully groomed. Our Rosie who is 14 had a spring in her step and was proud of the way she looked. April gave both Rosie and Roxy a parting gift of tasty treats which saw the end to them being spoiled. I highly recommend Aprils skills and we will visit her often as Rosies second home.. !!

DARCY
13 Aug 2016


One Day Stay
This was our first visit to Barkers Boutique and it was only a day visit and found on arrival Aprile was extremely warm and welcoming to us and our pet "Darcy" . There was plenty of room for pets to play in and as this was only a day stay Darcy was very happy and as he had a very nice time he was very relaxed when he arrived home. I know we will return to visit and stay. More than happy and would recommend this boutique.
Write a Review. Pets need you.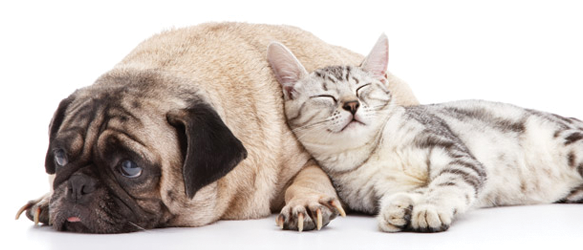 Barkers Boutique Holiday Kennels & Cattery
---
---
---
---
Social Links
---
Modern, Spacious & Clean Facilities Individual Warm / Cool Kennels Cosy Luxurious Cattery Quality Food & Special Treats Individual Attention Lots of Exercise in a Country Setting Secure Yards & Large Runs Grooming, Clipping & Hydrobath Vets on 24hr Call Competitive Rates Expert Care by Experienced, Qualified Animal Handlers Open 7 Days... 8am to 4pm See our web site for more details & prices: www.barkersboutique.com
Service:
Feature:
Luxury
Standard
Budget
Free-Range
Playtime
Exercise/Dog Walking
Pick Up/Drop Off Service
Special Diet
Medication Administration
Grooming
Pet Updates
Long Term
Behavioral Specialists
Music Therapy
Onsite/Local Vet Services
---
Related Businesses
By Suburb
By State