Poppy & Molly
26 Nov 2015


The Best Pet Holiday Kennel Ever !!!
My pets didn't want to come home... they loved this place a little too much ! Thanks for looking after my pets so well. This is the best pet holiday kennel ever !!!

Raffy
25 Nov 2015


Raffy's week away
Our dog is bored... he's had too much fun at Barkers Boutique. Lots of friends to play with and with plenty of attention from Aprile the owner has made home life very dull indeed. Poor Raffy!

Albert
24 Nov 2015


My thoughts of Barker Boutque Holiday Kennels &Cattery
I leave my dog all the time with April and I have never had a problem .My dog is always happy when I pick him up and he seems to know where he is going..very reasonable price and I highly recommend to people to leave their pets here.very friendly...

Doguels
13 Nov 2015


Very Happy..... Thank you !!
I leave my dog in Aprile's care all the time and he is always well looked after and comes home happy. He loves the big exercise yards and all the attention. Barkers Boutique has the best rates in the area too, which helps the hip pocket. We recommend this place to all our friends !

Bradley
10 Nov 2015

T.Rex and Chirpy
09 Nov 2015


Best Place Ever !!!
We always leave our dog and our bird at this place and we absolutely love it !! Our dog has plenty of room to run around and always comes home tired. which is great ! Our bird has his own big aviary and he never comes home stressed. Thank you for taking such good care of our furry & feathered pets.

Barry
05 Nov 2015


awesome place for pets
Love this place all ways takes care of my furbaby Barry Happy friendly people Clean and plenty of room .

Louis
19 Sep 2015


Five star Obedience Training
Our Dachshund was developing some anxiety issues, and we were finding it difficult to train him. Aprile provided a 10 day intensive training course. Now our Louis sits and stays, walks to heal, comes on command, and all his anxiety distresses have dispersed. He is happier and more content than we could ever have imagined.

Shljiva
13 Jul 2015


My 'go to' kennel
Really enjoy the service Barkers' Boutique offers. I feel that Aprile has a personal relationship with my Jack Russell and has learnt her likes, dislikes and querks. Clean and well organised and I like the way she gives my dog opps to socialise with other canines. Works well for me.
Write a Review. Pets need you.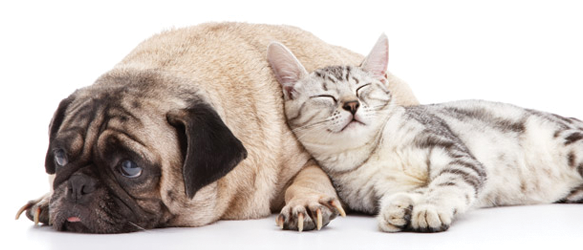 Barkers Boutique Holiday Kennels & Cattery
---
---
---
---
Social Links
---
Modern, Spacious & Clean Facilities Individual Warm / Cool Kennels Cosy Luxurious Cattery Quality Food & Special Treats Individual Attention Lots of Exercise in a Country Setting Secure Yards & Large Runs Grooming, Clipping & Hydrobath Vets on 24hr Call Competitive Rates Expert Care by Experienced, Qualified Animal Handlers Open 7 Days... 8am to 4pm See our web site for more details & prices: www.barkersboutique.com
Service:
Feature:
Luxury
Standard
Budget
Free-Range
Playtime
Exercise/Dog Walking
Pick Up/Drop Off Service
Special Diet
Medication Administration
Grooming
Pet Updates
Long Term
Behavioral Specialists
Music Therapy
Onsite/Local Vet Services
---
Related Businesses
By Suburb
By State