roxy
15 Dec 2015


happy
Thank you for looking after my babies. They were very happy. Staff were great

Lucy, Barney and Leo
15 Dec 2015


Amazing
We love the Furry Godmother. we don't use anyone else in Darwin. Absolutely best place for your pets. thanks for yet again another great stay :)

Peggy, Dexter and Charli
08 Dec 2015


RELAXED AND WORRY FREE
Peggy and Dexter, my puppy kids and Charli my kitty kid always come home from their holiday happy and healthy. We had a wonderful holiday relaxed and stress free in the knowledge that our kids are safe, happy and well looked after at the Furry Godmother.

Rico
09 Nov 2015


Peace of Mind
For us, going away and leaving Rico is something we don't like doing but have to do fairly often. It's great peace of mind to be able to leave him with professionals who not only look after the animals to a very high standard in a practical way, but clearly love them too. Great work team, many thanks!

Frankie
27 Oct 2015


Very Happy
Thanks for looking after Frankie. He slept all day when he got home so was very tired from playing with the other doggies. This was Frank's first time and when I dropped him off I knew he would be fine.

Peppa
21 Oct 2015


Pet stay
We had to board Peppa at very short notice and once again the experience was both painless for us but very much enjoyed by our dog. She came home happy and relaxed. Would recommend to anyone who wants to be assured that your pet will be well looked after whilst you are away.

Chloe
14 Oct 2015


The best Pet Resort ever!
Our girls (Mitzi & Chloe) have been going to TFG for years. Was a bit concerned when we boarded Chloe for the first time recently without Mitzi but shouldn't have worried. Chloe had plenty of company and was so well looked after by your staff - TFG is truly a home away from home. We thoroughly recommend this excellent Pet Resort - your pets will love it.

Abby
13 Oct 2015


A second home
Abby is a totally manic red heeler who loves lots of playtime and attention. The staff at Furrys are just fantastic and I rest easy knowing she is being pampered and cared for. It's a great second home for Abby and I know she just loves her time there.

Bronte
08 Oct 2015


Pooch heaven!
Hi, I'm Bronte, and I regularly take holidays at The Furry Godmother. As much as I love my mum the resort allows me to be myself and play with so many new friends without her looking over my shoulder! The food is delicious, (and plentiful) the carers delightful and the social scene is truly pooch heaven. I feel totally comfortable at the Furry Godmother, it's my home away from home. My mum also has the peace of mind that I probably have a better time there than at home. I recommend all pooches to try it out, you'll love every furry minute :)

Zac
05 Oct 2015


Happy Zac
Zac the pomeranian loves staying at the Furry Godmother. It's also providing him with better social skills
Write a Review. Pets need you.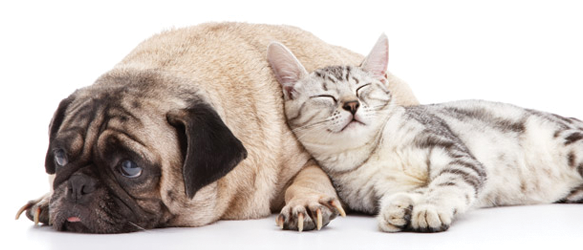 The Furry Godmother Pet Resort
---
---
Service:
---
---
Related Businesses
By Suburb
By State