Jet & Bud
14 Sep 2015


Wouldn't leave them anywhere else!
My boys love Furry's, sometimes seems like they are not happy to be home for the first day or so after we pick them up!

Dozer
14 Sep 2015


Dozer
Dozer leaps out of the car on arrival and into the Furry office with tail wagging. He just cant wait to join the crew and play. He always returns home happy and healthy if but a tad thinner! Thank you Furry crew.

Felix milham
09 Sep 2015


Cattery
Our cat loves the furry god mother. Very well looked after and we see photos of him while we are away relaxing in the air con and getting lots of cuddles. Wouldn't go anywhere else.

Aj & Chloe
01 Sep 2015


Fantastic Service
I was very impressed with the communication I received from The Furry Godmother. We received continual emails regarding the boarding and travel arrangements for Aj & Chloe. After receiving a short notice posting, AJ & Chloe were taken care of from the get go. Collected on time and delivered as advised on time. I would recommend this service to anybody that treasures the well being of their furry pets.

Mac
01 Sep 2015


Fantastic
We, and more importantly our dog Mac, love FGM Darwin! The staff are friendly, understanding and professional. The pictures on social media are such a welcome sight especially when away for long periods. Mac always seems to enjoy his time at FGM Darwin.

Ruby Jones
01 Sep 2015


100% guilt free dog boarding
Our girl Ruby is a can play tug day and night, she loves other dogs and she has endless energy. When she stay with the kind souls at The Furry Godmother I know she gets plenty of love, care and most importantly for Ruby, play time with other dogs. I know she loves it because she cant wait to burst through the doors when we drop her off and she isn't too keen to come home when we pick her up. When we're away, its and enormous relief to us to know that she is having fun at TFG. Plus, I love it when they post photos of our girl having fun. They even send her home washed and smelling good, which is an added bonus because we cant wait to cuddle her when we get her home.

Sahara
26 Aug 2015


Happy Dog!
Sahara has stayed with the Fury Godmother a number of times now and she always comes back happy and healthy and bouncing around full of energy (before crashing on her bed exhausted once we get home). I love seeing the photos on Facebook as she looks like she is having a ball playing with all the other dogs! The team are always amazing and we wouldn't trust anyone else with our girl!

Bandi
25 Aug 2015


Excellent pet resort!
Our Hungarian Vizsla has now had two extended (almost month long) stays at the Furry godmother and we are very pleased with their service. He has come home clean, and in great condition (whereas with other kennels he often loses weight). We love that they do group play as it is our dogs favourite thing to do! They also helped us to organise flights for our dog, from Perth to Darwin, the first time he stayed, and they managed to get a much cheaper quote than if we had booked them ourselves.

Elsie & Brutis
29 Jul 2015


The most Amazing Pet Resort ever!!
I can't express how amazing all the staff are at the Furry God Mother, wether it's a short or long stay I always know they are in the best of hands. As soon as we arrive they are itching to get in and meet & play with all their new pals. I absolutely love my photo updates on Facebook and all the extra special touches they can provide for my fur babies to make them feel right at home & for that I will be forever grateful putting my mind at ease.

Axel
29 Jul 2015


Axel
Axel is a regular for Day Care and if we can't book him in for holidays we don't go. I would not leave him anywhere else. When planing a holiday pet care is one of the first on the list.
Write a Review. Pets need you.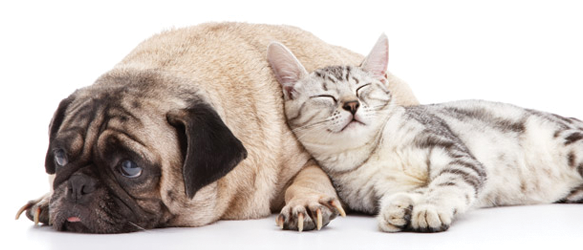 The Furry Godmother Pet Resort
---
---
Service:
---
---
Related Businesses
By Suburb
By State