What are the benefits of claiming your listing?
(Read our latest greatest success story and testimonials here)
When you claim your listing at PetStayAdvisor you will find a whole range of services to help you attract more customers to your business.
See how we can help build your business by comparing our plans:-
| | | |
| --- | --- | --- |
| | Free | Gold |
| List your business address and contact telephone number | | |
| Specify the type of boarding services that you offer | | |
| Social Media share/mentions on new reviews | | |
| Upload your Business profile picture or logo which is displayed on search results pages, making your listing stand out | | |
| Links to your Facebook, Twitter and Instagram pages | | |
| Add a detailed description of your business and the extra services you provide | | |
| Add a web link and email address to allow your customers to find out more information about you | | |
| Add photos of your happy guests to your page | | |
| Improved Search Engine Optimisation (SEO) results when you add and upload your extra features, photos or information | | |
| Respond to your customer's reviews | | |
| Feature in our quarterly newsletters | | |
| Regular Social Media mentions | | |
| Pinterest Page within PetStayAdvisor's own Pinterest account | | |
| Free promotional materials to give to your clients | | |
| Entry into our newly created VIPP private Facebook room, for Very Important Pet Professionals - that's you! | | |
| Monthly Statistics straight to your inbox | | |
| Annual Certificate of Excellence for top performing Business | | |
Don't pay $120.00 per month for limited postcode coverage! Pay only an incredible $49.95* per year for full national coverage, plus lots and lots of extra features AND a personalised service.

*Fully tax deductible, 30 day money back guarantee
*Increased exposure. One flat subscription rate. Personalised service.
*One year subscription, exclusive of GST
*See full Terms of Service here
If you are in pet boarding services, why wouldn't you be part of a web site where people go for the sole reason to find a kennel, cattery, pet sitter, or doggy day care facility?

The benefits of claiming you're listing
Drive more traffic to your businesses page on PetStayAdvisor by claiming your business listing today for just $49.95 (exclusive of GST) subscription per annum. That's just under $1.50 a week for your very own web page within PetStayAdvisor!
So, what makes us different to any other online directory services?
With PetStayAdvisor you can be reassured that you have targeted your listing and owners page to a thin, ideal demographic. If you are in pet boarding services, why wouldn't you advertise on a directory where people go for the sole reason to find a kennel, cattery, pet sitter, or doggy day care facility? Our directory, whether you are locally focused or industry focused, is a premier advertising vehicle for businesses both large and small.
The benefits for your customers is that, rather than having to go from site to site to find the information that they are looking for, our service compiles data to make searching easier for prospective or existing customers to find the business services they need.
By claiming your listing, PetStayAdvisor will give you access to your very own page, in which you can manage your own businesses information, upload photos, choose from a list of service offerings, and much, much more.....And because we offer our services online, you have access to your page 24 hours a days, seven days a week.
Once you have claimed your listing and added additional services, customers who are looking for a particular service offering, such as pick up and drop off services, or long term stays, can easily filter their search bringing them closer to your business and its services.
Another great benefit for claiming your listing is that you will be able to respond to all those great reviews that customers leave about your service. By giving the customers the ability to rate your service, means that you're listing, having received lots of "high paw" ratings, may be ranked the highest to any other in your area. How's that for up-to-date, great feedback!
Generate more customers for your Business
PetStayAdvisor is continually finding the best ways to improve our Search Engine Optimisation (SEO). This means that customers are more likely to find you through PetStayAdvisor when using the top search engines. Because the listings in our directory are usually comprised of your full business name and search terms for the services your business provides, our directory will perform exceptionally well with visitors who are making these searches.
We look forward to working with you!
Write a Review. Pets need you.
Write a Review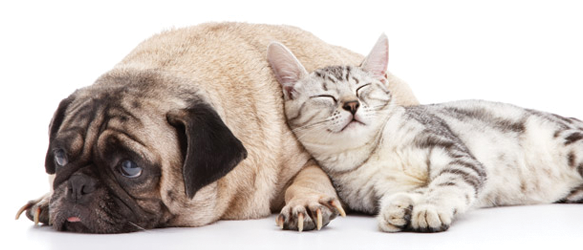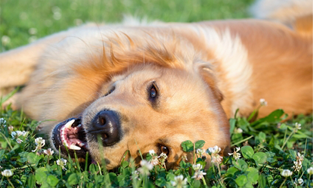 10 important questions to ask before boarding your pet
Going away on holiday can be an exciting time for us pet owners, yet how can you be sure that your companions stay will be as happy and relaxing as your own, whilst you are away? Leaving your pet with knowledgeable and experienced pet boarding operators can be achieved by knowing the right questions to ask.
Read more