How to find a great pet sitter
25th January 2016
Finding a responsible, reliable and trustworthy pet sitter for your furry loved one, can be difficult. So here are a few tips on how to ensure you find the perfect person for the job.
1. Check out pet owners reviews
There are a multitude of review web sites available nowadays, including testimonials on pet boarding and pet sitters own sites. But where can you find a concise list of all pet sitters in your area, rated by their 'highest paws ratings' first? At PetStayAdvisor, we currently have 342 pet sitters to choose from, where you can do just that. The ratings and reviews are left by pet owners, for pet owners, so you know you are getting the best and most up-to-date recommendations. Just think of us as the 'Tripadvisor for pets'. Check out Pet Paws in Victoria as an example of some great reviews.
2. Ask your local vet
Your vet will have been asked this question a lot over the years. He or she would have heard opinions from their clients about where their pets were left, and how their pet coped. Any experienced pet sitter and pet boarding professional should also have a local vet within their network in the event of any pet emergencies or health concerns. With this in mind, your local vet should have acquired invaluable information to be able to provide you with a recommendation.
3. Word of mouth
Word of mouth from friends, fellow pet owners, locals at the dog-friendly park, or other pet professionals can be invaluable. Some pet sitters can look great on paper, but past experience from other customers could tell a very different story. Do your homework so that you and your fur baby can both enjoy your break.
Use recommendations 1-3 above, in conjunction with steps 4-8, below.
4. Check they have liability insurance
Professional pet sitters on directories such as Pawshake, have commercial liability insurance to cover for any accidents or incidents whilst a pet is in their care. Some pet sitting insurance will cover damage caused to your home or incidents caused by your pet to another person or pet. So check with the pet sitter in question about what is covered and what isn't to be sure you are getting the best cover available.
5. Compile a questionnaire
PetMD recommends that you compile a questionnaire of all the questions you would like to ask your ideal pet sitter. By setting out some important questions in advance, it helps you be more prepared. This means you won't forget to ask an important question or likewise, prompt the pet sitter to ask you important questions related to your pet's care. Some important questions should include;
Do you have basic first aid knowledge?
Do you have your own, reliable transport?
What will you do in an emergency?
What would happen if you were taken ill?
Do you keep an appointment diary so that others know who you are minding and where?
Do you have references?
6. Setup a meeting, check references
Ask for references from past pet sitting clients of theirs. Is the pet sitter able to provide phone numbers and contact information for owners they have sat for in the past? Past references are important so that you can have confidence in the pet sitter's ability to take care of your pet.
7. Be clear about your pet's care
What is your pet allowed to do, or not allowed to do? Is your dog allowed up on the furniture, or restricted to any part of the house? Is your cat to be placed anywhere in particular at night? Does your pet have any behaviours that your pet sitter needs to be aware of? Is your dog good with other dogs, pets, cats, and children? Does your dog bark? Is your cat friendly, shy, or defensive with strangers? Does your pet have any food allergies? Is there a neighbour, relative or friend that the pet sitter can contact if they need assistance with anything that they are not familiar with?
8. Check the contract
Once you are happy that you have done your homework and provisionally booked your pet sitter, make sure you are happy with all the terms of the contract too. If your pet sitter is caring for your pet in your own home, does the contract state how many hours the pet sitter will be at your house for, and how many times each day they will visit? Try to set a routine time each day. This will be more beneficial to your pet as well as provide you with opportunity to mention your pet sitter's visits to your neighbours. This can be good for two reasons a) so that your neighbour does not become suspicious of a stranger visiting your house, and b) so that you can be sure that you are getting the services that you paid for, as outlined in the contract. Also check what they will do in their time there? Is it just feeding your pet, or do they offer walks and feeds, or play time and cuddles too? Some pet sitting services such as Trusted House Sitters will even water your plants or take the bins out and empty your mailbox on a regular basis.
Sit back and relax
So now that all your hard work has been done, sit back and enjoy your holiday safe in the knowledge that your pets are enjoying theirs too…
Related articles:
Cat boarding and the delicate nature of cats
The whys and hows of pet-sitting
A short guide to doggie daycare
Dog boarding: Social & fun...if you choose the right facility
Write a Review. Pets need you.
Write a Review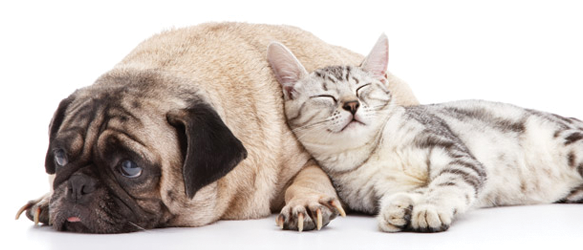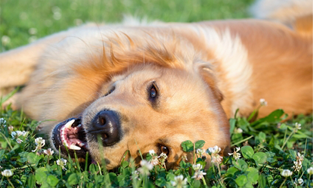 10 important questions to ask before boarding your pet
Going away on holiday can be an exciting time for us pet owners, yet how can you be sure that your companions stay will be as happy and relaxing as your own, whilst you are away? Leaving your pet with knowledgeable and experienced pet boarding operators can be achieved by knowing the right questions to ask.
Read more