Sacha
10 Jan 2017


Boarding and Vet
Jenny and her staff are amazing. Puppy is always well looked after while I'm on holidays.. They know puppy's history so it's an added bonus knowing there is a vet on site if something happens. Highly recommended !!

Dess
29 Sep 2016


RUDE VET
I found this bet extremely rude and I would never ever return to this Camsie Vet.

shami
07 Aug 2016


stay for five night
my dog stay at this accomadation forn five nights as we were on holiday.felt quite happy with the service

Tilly
26 Mar 2016


Happy Holiday stay
Our dog Tilly had stayed at Campsie before on the recomendation of a friend who had also had a good experience. On her most recent stay she stayed for a month while we were overseas. She was happy when we dropped her off and happy when we picked her up, with no problems settling into life at home, no behavioural issues or signs of anxiety. She was clean and tidy wth no weight gain or loss. The staff couldn't have been friendlier, remembering her from her previous stay and emailing us photos of her socialising with the other dogs. Very happy to recomend.

Stella
20 Mar 2016


Doggie Holiday Home
Our dog Stella loves going to stay at Campsie Vet Hospital. Everyone is always very friendly and welcoming and she always has a great time. She is loved and looked after very well .

Dusty and Dieter
08 Mar 2016


Satisfied so much the dogs jump out of the car to stay again
Our two labs are usually not keen to get in the car to travel anywhere but when we dropped them off at Campsie Vet for their last two holidays they were keen as mustard to get back there to stay. We were happy and satisfied with the services provided to mind our pets. So much so we have booked in again for 3 weeks mid year.

Chico and Gus
06 Mar 2016


Pet Boarding
I have boarded my two small dogs with campsie vet hospital for several years. I have been very happy with the boarding facilities. Friendly caring staff. Nice open space at back of premises. Am happy to continue boarding my pets there.

Syd
01 Mar 2016


Boarding & Vet
Great place and great Staff. Our pet(Dog) is always happy when there. More than happy with the boarding and would recommend them.

Layla
01 Mar 2016


Boarding & Vet
I have used this dog boarding facility for three different dogs. The dogs ranged from large to small and they were always well taken care of. The added bonus is that the boarding is part of a vet facility so for older dogs if something does go wrong the vet is on site and knows the dog. Very friendly and understanding staff.

Sam
01 Mar 2016


Wonderful care
We have been using the services of the Campsie Vet Hospital for some time now after being their recommended to me by my neighbours. As a veterinary hospital the team is wonderful - you couldn't ask for better care for your little mate - they're kind, considerate and (obviously) their primary concern is for the wellbeing of your pet. The same care and concern is the cornerstone of their boarding service. The accommodation is good and the care is excellent - both to the pet and the owner (who may be the one suffering separation anxiety!). I always use them and will continue to do so.

Amira
02 Mar 2016


Great vet
Every year I have to travel overseas and there is only 1 place I will take my cat as they always take extremely good care of her. Once the kitty cage comes out, Amira will always dread the trip to the vet but once it is time to pick her up, she never wants to leave - Campsie vet is like summer holiday for my cat.
Write a Review. Pets need you.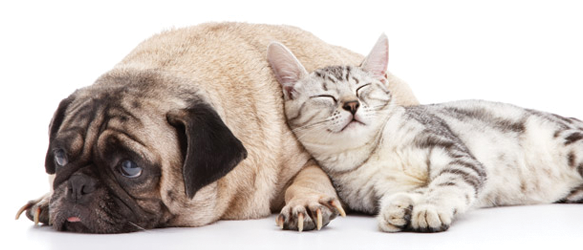 Campsie Veterinary Hospital
---
---
Service:
---
---
Related Businesses
By Suburb
By State