Diesel
15 Apr 2019


Best Pet Motel Hunter Valley For Sure!
My four dogs stayed with Lochinvar Pet Motel Hunter Valley on many occasions, the staff are so passionate about the animals and always take great care of them. I wouldn't recommend any others in the area as high, but Lochinvar Pet Motel is the best pet boarding facility out there.

Angel
07 Aug 2016


Great Experience
Excellent staff members, passionate about caring for your animal.

Rusty& Tess
07 Aug 2016


Lochinvar Pet motel-fantastic!
My 2 dogs boarded over 2 nights: they had access to large outdoor runs and inside facilities with heating (air conditioning with heated floors). I was allowed to bring my own bedding, toys and food. Can't rate the staff or facilities high enough!! Highly recommend.

Annabelle
19 Jul 2021


Cattery
We had our cat boarded with Lochinvar Pet Motel for 8 days. Our mini poodle was having hip surgery and because the cat likes to initiate play by jumping on her head or back end we decided it would be much safer to have her boarded for the first week of recovery. Our feedback is based on the comparison of the previous boarding experience at another establishment she was at 9 months ago. This time the cat, 2yrs, when she came home, didn't hide in the wardrobe for 2 days, refusing to come out at all. Neither did she behave as though she'd been traumatised and couldn't think straight. She ate immediately and then was her usual smoochy self. There was no transition period to back home. The previous place did not follow our feeding instructions, that was clear to us immediately. This time she ate her regular food without a problem. It took 4 months to get her back on her proper food schedule last time. If she is only fed dry food and it's available all day she will refuse to eat her proper nutritious food for days afterward. Finally she will get hungry enough to eat a serve of regular food but, will go back to stubbornly not eating to get only kibble. This is not healthy for her and the stress it caused wasn't good for any of the household either. Thankfully, we have had the opposite experience this time. Based on the emotional and physical state of our cat we would use this facility again if we needed it.
Write a Review. Pets need you.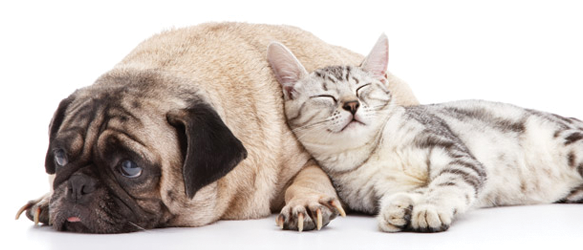 Lochinvar Pet Motel
---
---
Service:
---
---
Related Businesses
By Suburb
By State