Archie and Sally
28 Aug 2020


Amazing
Our Labradors Archie and Sally have just spent the past 3 weeks at Meadowmist. When we picked them up they were both running around in one of their spacious yards and they looked fantastic and very happy. I was a bit concerned as they are both older dogs and both have special dietary and exercise needs. They were both exercised and medicated as per our specific instructions. The care and love shown to my dogs was absolutely outstanding and I would highly recommend Meadowmist to anyone.

Nellie
16 Jan 2020


Caring kennels
Our Labrador Nellie just spent 3 weeks at Meadowmist from just before Christmas until mid January. When we picked her up she looked fantastic. She was happy, healthy and clean. Being almost 12 years old I was concerned leaving her as we usually have someone live in while we are away. I need not have been concerned at all. It must have been one of the worst possible times for the kennels with soaring temperatures and surrounding bushfires but her care was not affected in any way. She was exercised and medicated daily as per instructions. Her care was outstanding and I would happily recommend Meadowmist to anyone.

Corindi and Star
03 Aug 2017


Very Happy Customer
Thank you to all the staff at Meadowmist. An extra thank you to Kelley for your wonderful customer service. My two dogs were well looked after and were in great condition after a long stay away. Well done Meadowmist, we will be back next time!!!

Zeus
03 Aug 2017


Great
The staff at Meadowmist are great! They treat every dog as if it was their own. I would recommend Meadowmist to anyone.

Bennett and Junior
20 Jul 2017


disappointed!!!!!
Unfortunately my two dogs became very sick with kennel cough under the care of Meadowmist. I completely understand that kennel cough is very common, however I have had my labradors for over 11 years and we have been so lucky that they have always had perfect health!. What frustrated me most about Kelly the manager was the fact that she pretty much accused me of my dogs getting kennel cough in my back yard and spreading it at meadowmist. My dogs were perfectly healthy when I gave them to meadowmist for 8 days. My issue is not that my dogs got sick but rather her super defensive attitude. Kelly was nothing but rude and even mentioned that she doesn't immunise her own children!!!! We were having a conversation about my dogs. At no stage did she even ask how my dogs were. I had another booking with them for December 2017 and cancelled. It was my expectation that meadowmist do something in the form of a small compensation and apologise. All I did was basically ring up to report that my dogs contracted cough kennel on their stay from the 11.7.17-17.7.17.

Zoey
11 Aug 2016


Family away from Home
After having a shocking experience with a well known boarding establishment. A friend recommended Meadowmist Boarding Kennels & Cattery to us. This is our second boarding. The first for 3 days,and this boarding at 20 days. We are more than happy with her stay, Zoey was treated like a family member by all staff. Being a older dog with a few medical issues,it is nice to know that she was well looked after. And advice was given to further attend to her needs when back home with us. I would highly recommend Meadowmist Boarding Kennels & Cattery!

Molly
07 Aug 2016


Love this place
I was extremely happy to leave my precious dog here. Great conditions

Jupiter
06 Aug 2016


\meadowmist
\our dog was happy when he came back and put on more weight.

Harry & Daisy
06 Aug 2016


Would recommend
Both puppies came home happy and healthy

DELPHI
10 Nov 2015


Delphi
just a few words our dog loves this kennel and comes back looking beautiful wonderful staff WHO CARE

Penny
20 Jan 2017


Treasure your Pet
Tried not to rate, as I don't recommend Meadowmist. Please do not take your pet to board at Meadowmist. I put my beautiful British short hair to Meadowmist for two weeks and got back a very different cat to what I left behind. I picked Penny up, from Meadowmist she was a bit lighter, I guess this happens when they have to get used to somewhere new. She was also very very quiet, again thought it was the heat but noticed Penny wouldn't eat or drink, she just sat in front of the water bowl. The next day I was still concerned, so booked her into the vet, after investigations it was found Penny had injuries to her tongue, possibly chemical burns....or some sort of virus she was put on prednisone and antibiotics. Called meadowmist to ask and it was a happy young girl telling me they don't use chemicals to clean, then proceeded to tell me about the family business and 20 year experience ( funny, all that experience couldn't identify a change in behaviour of one cat!). I was promised a call from Meadowmist the next day to discuss ( mum the owner) needless to say the call from Meadowmist didn't eventuate. I urge you not to take your pet to Meadowmist.

Molly
07 Aug 2016


Love this place
I was extremely happy to leave my precious dog here. Great conditions
Write a Review. Pets need you.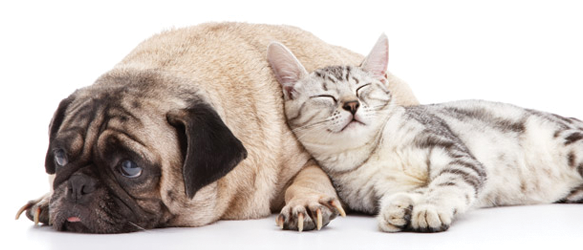 Meadowmist Boarding Kennels & Cattery
---
---
Service:
---
---
Related Businesses
By Suburb
By State