Rosie, poppy Mashy and Banger
18 Apr 2021


Great big thank you to Gill from Montana Lodge
I want to give a great big thank you to Jill from Montana Lodge I had an emergency and had to find somewhere for my 4 miniature dachshunds mum dad and they're 14 week old puppies I had no idea how long I would have to leave my babies with her she took them in she cared for them she told me not to worry she put me at total ease that they would be given the best of care and they were I got back they were happy they were healthy so beautifully clean. I can't thank her enough for taking such great care of my fur babies she really is an amazing carer and she has fantastic facilities. Thanks Jill xx

Banger + Mash
15 Jan 2021


great place to stay
I can not praise Jill from Montana Lodge enough she has cares for my 2 dogs quite a few times over the last 3 yrs. A lot of times with absolutely no warning as things in life happen and my fur babies have needed her to care for them, Jill has always been very accommodating taking them in from a day to a week providing emergency care when I needed it . She treats them so well with special attention, gourmet cooked meals and the most comfortable clean 5 star housing possible. I may have the most spoilt dogs in the world but they Love staying with Jill because she treats them like part of the family to. I would recommend Montana Lodge to anyone no matter what your pet needs are as they will be very well looked after. sue c

Coco
03 Jan 2021


Highly recommended
We have been to Montana lodge 4 or 5 times over the past 3 years, our beautiful coco loves staying there. Montana lodge is extremely clean and safe for our loved pet, we are highly recommending that you take your pet there Jill has always been accomodating and friendly to myself and my family, we will be continuing to go to Montana lodge for many more years to come

Marty
15 Jan 2021


Clean and caring
I have been using Montana Lodge for the better part of 9 years to board my cat, Marty. The facility is consistently clean and well maintained. I highly recommend Montana Lodge as a caring and safe to board your pet.

Nelly
02 Jan 2017


STAY AWAY
STAY AWAY FROM MONTANA LODGE. There needs to be a minus rating for places like this. Never in my life have I experienced such disgusting customer service and rude and unprofessional behavior. Was stuffed around from start to finish, had to re-confirm dates 5 times and she still got it wrong. Despite 3 phone calls and 2 emails confirming boarding for 1 week she booked my cat in for 1 month then gave me attitude about not wanting to take short term stays when I advised (again) that it was only for a week. Then she gave me the wrong opening times and refused to allow me to pick up my cat on the day and time originally agreed, meaning I had to leave my poor cat there an extra day - and pay for an extra day. Upon arrival to pick up my cat on the newly agreed day, I was told she was closed and I'd have to pay a $25 opening fee! She again had zero recollection of all of our conversations, emails and texts despite them only being a week prior. After attempting to remind her of the arrangements she walked away leaving us outside the gate. Then a light bulb went off and she suddenly remembered, turned around and let us in all the while implying she was doing us a favour and having a go at me for turning up on a day that she was closed. When I again tried to explain that this was all due to her original error with the dates, she proceeded to literally scream at me and abuse me. I paid her the balance due and went in to get my beloved cat, only to be smacked in the face with the overbearing smell of cat feceas and urine. I would expect some smell but it was clear from the very soiled litter tray in every pen that she had forgotten a customer was coming and hadn't bothered to clean the litter trays at all that day (this was at 4.30pm). My poor old cat was traumatized to say the least and hasn't left my side since getting her home. I had read a couple of bad reviews on this place but it was literally the only one left in Sydney with vacancy. I now know why and wish I had taken heed. In summary, if you love your pet, do it (and yourself) a favour and look elsewhere. Save yourself the stress of dealing with this unprofessional and extremely rude woman who clearly doesn't care to look after the cats as adequately as she implies. WORST CATTERY I HAVE EVER EXPERIENCED.

Banger + Mash
15 Jan 2021


great place to stay
I can not praise Jill from Montana Lodge enough she has cares for my 2 dogs quite a few times over the last 3 yrs. A lot of times with absolutely no warning as things in life happen and my fur babies have needed her to care for them, Jill has always been very accommodating taking them in from a day to a week providing emergency care when I needed it . She treats them so well with special attention, gourmet cooked meals and the most comfortable clean 5 star housing possible. I may have the most spoilt dogs in the world but they Love staying with Jill because she treats them like part of the family to. I would recommend Montana Lodge to anyone no matter what your pet needs are as they will be very well looked after. sue c
Write a Review. Pets need you.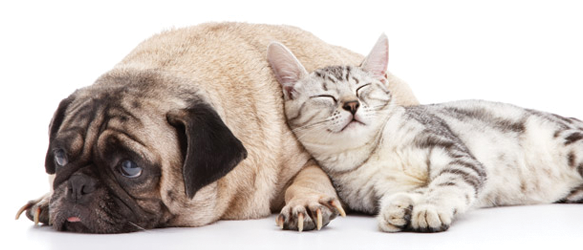 Montana Lodge
---
---
Service:
---
---
Related Businesses
By Suburb
By State