Wookie
25 Jun 2019


A Home Away from Home
I have used Natural Paws several times for my cats and dogs over many years. Since I found Davina I would not send my pets anywhere else. My cats and dogs are always in good health and clearly happy when we pick them up. The accommodation is always clean and the spaces are large enough for their holiday accommodation. I have used Natural Paws for both short stays and long stays (9 weeks) our pets clearly were well looked after and cared for. Even our unsociable cat decided Davina was worthly of her attention. I used other cateries before finding Natural Paws and my pets were allways sick and out of sorts when I picked them up. Never the case with Natural Paws, its more like my pets don't want to leave. From Wookie, Bella and Janiqua thank you Davina, your pet accommodation is 5 star in all aspects. I am sure my pet family are looking forward to their next visit

Prema
15 Nov 2016


BEYOND HAPPY WITH PREMA'S STAY
We are so happy with the care that Prema (our almost 4yr old Staffordshire Bull Terrier) has received whenever she has stayed at Natural Paws Holistic Pet Care. When we collect Prema we are always very impressed with the overall condition she is in. Prema is very much part of our family so we are very particular about her care and we would not hesitate to recommend Davina to anyone. We could also see that Prema had a good connection to Davina- very obvious to us. Davina is very open to any individual needs that the dogs require and the premises could not be better in regard to cleanliness, exercise yards and sleeping areas.

Crease & Breeze
11 May 2015


Special Thanks From 2 Beagles (& their owners)
We have been taking our 2 Beagles for holiday stays at Natural Paws for quite a few years and although I'm not sure exactly how long it has been, I'd estimate at least 7 years. Their stays have ranged from a long weekend to a little more than 7 weeks with their most recent stay being 17 nights. The care provided to them has always been excellent and each time we have picked them up, they have looked in perfect condition. We love that they are let out into really well maintained grassed areas during the days but have the shelter of quality kennels for the nights. We love our 2 hounds and will continue to book them into Natural Paws because we have so much trust in Davina, and in fact we have already booked them in for another stay in August this year. Our only concern is that there may be a time when we want to book them in and Davina will already be booked out or will be tripping off on a holiday herself, but in the meantime, thank you Davina for providing such great care to our Beagles.

Lexi
16 Apr 2015


Would not take my dog anywhere else!
Lexi has been staying at Natural Paws for years and absolutely loves it. Davina is a kind, caring owner and runs a very organised kennel that is extremely clean, always has plush green grass (even in summer!) and has even on occasion trimmed Lexi's nails while she was staying there. No longer does Lexi say goodbye to me when I drop her off for her holiday (much to my dismay), she happily runs off with Davina to 'check in' to her private bedroom and start her play in the large penned areas available. Whilst on a very long holiday a few years ago, Davina extended Lexi's stay (which ended up being 4 months) with ease, no problem and all via email. I know when I leave Lexi at Natural Paws, my baby will be well cared for, fed with all natural food and a gentle hand, and given lots of cuddles if needed. The rate is great and fully includes all food. I usually drop Lexi off with a soft bed and a blanket in winter - but each private room has a trampoline style bed already. There is even a drop off/pick up service available! I could not recommend Natural Paws more highly. As the title says, I would not leave her with anyone else.

Wookie, Bella, Janiqua
25 Jun 2019


A Home away from Home
I have used Natural Paws several times for my cats and dogs over many years. Since I found Davina I would not send my pets anywhere else. My cats and dogs are always in good health and clearly happy when we pick them up. The accommodation is always clean and the spaces are large enough for their holiday accommodation. I have used Natural Paws for both short stays and long stays (9 weeks) our pets clearly were well looked after and cared for. Even our unsociable cat decided Davina was worthly of her attention. I used other cateries before finding Natural Paws and my pets were allways sick and out of sorts when I picked them up. Never the case with Natural Paws, its more like my pets don't want to leave. From Wookie, Bella and Janiqua thank you Davina, your pet accommodation is 5 star in all aspects. I am sure my pet family are looking forward to their next visit
Write a Review. Pets need you.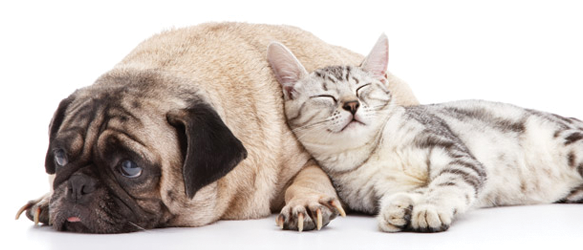 Natural Paws Holistic Pet Care
---
---
Service:
---
---
Related Businesses
By Suburb
By State