Roo
24 Jun 2021


Roo's Holiday
As it was Roo's first time away from home I was a bit uneasy leaving her there but the Staff were very reassuring. Roo was well looked after. She seemed like she had heaps of fun during her stay. I can't thank Kylie and the rest of the team enough for looking after our girl.

BENSON
07 Feb 2021


Happy
I think.Benson seemed to have a fabulous time. He was well looked after and very relaxed when we got home. As his 1st stay I would like to.say thank.you so much.next time we may try share accommodation if they think he will be okay. A huge thanks to Liam who was so kind and helpful from beginning to.end. made me feel very comfortable leaving my boy.

Chloe and Mac
30 Jul 2020


Chloe and Mac
Thank you so much once again for looking after our dogs. We have been using you for years and would not go anywhere else. We drive down for 2 hours especially to leave them there. It is so good to go away and know they are safe. Would not use anyone else. Staff are amazing and so very friendly. Thank you once again.

Bozley Brewster
19 Apr 2019


Dogs 1st Holiday
It was Bozleys first time away he appears to have a great time Staff are always helpful and very polite it is nice to see people passionate about our pets Boz was well cared for and was very relaxed when I picked him up

Jet
10 Jan 2015


Repeat Boarder
Our dog has been boarding at Northshore Pet Resort for 3 years. We have a very difficult german shepherd who can be aggressive to new people, and our dog is always okay with the people when we go to her. This is saying something! Our dog is also a barker and also quite insolent - so he's an all round pain in the backside - but they seem to manage her well. Again, this is saying something! When we used to take our dog to the previous kennel, he would completely freak out when we got 10km away (he obviously recognised where we were going) and would make such a fuss about not wanting to go inside. Their cages seem to be much more sizey than other kennels and their facilities seem to be much nicer overall. So it would seem that the overall experience for the dog is decent and it's not like some other kennels where it feels that the dog just gets shoved in a tiny cage. We also get a Report Card when we collect our dog which states their overall behaviour, appearance etc and so it's always nice to see how the dog has gone. You can also pay for add-ons like walks, play time, email updates etc. The only downside is that their boarding fees are a bit higher than other kennels. So it's very much a matter of you get what you pay for. We are happy to take our dog here and pay a bit higher so that we know he will be okay and not to distraught while we are away.

Kess
13 Jan 2022


Happy cat
Our cat Kess, has always enjoyed her stay with the caring staff even though Kess probably shows her 'attitude' to being away from home. The staff are always obliging and understanding when dealing with people and their furry families.

Annie
18 Apr 2021


Annie
I feel safe leaving Annie with the caring staff at North shore and she always comes home relaxed and not stressed in anyway. Thank you.
Write a Review. Pets need you.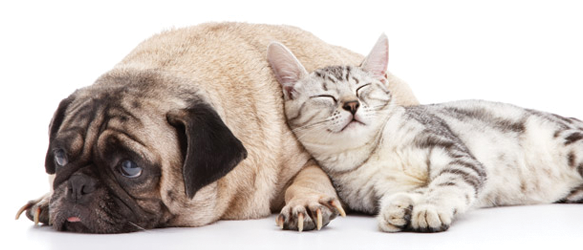 Northshore Pet Resort
---
---
Service:
---
---
Related Businesses
By Suburb
By State