Rico
17 May 2016


If i could rate it a zero i would have.
My Husband and I moved to Darwin in late 2014 and booked our dog into this pet resort for 1 month until we sorted a suitable property. He is a 60kg, 5 year old Italian Mastiff (Cane Corso) who has previously boarded at some excellent kennels while we have been on holidays with no problems at all. This place was not one of those places. When i dropped him off, the woman seemed friendly enough but not overly professional and the place wasnt as clean or well equiped as others I have experienced. she assured me he would be fine. My husband and I both called every couple of days to see how he was and we were told that coming to visit him would cause too much stress and anxiety, but she said he was doing really well but seemed to bark a lot (which is not like him at all). everytime I called she said he was doing really well so I wasnt too worried aside from missing him. Imagine my horror when I went to pick him up and he had lost 20KG in weight, had callouses on his elbows, clumps of fur missing and every rib and hip visible... He was absolutely filthy and smelled like faeces and the blanket that I left for him was also covered in faeces. He was so weak he had trouble jumping on the ute to leave, and he had lost his voice from barking. She knew he was in poor condition but told me he had separation anxiety and it wasnt her fault. She said it wasnt her fault that he wasnt eating enough and offered no explanation as to why she neglected to tell me this when i had called her at least a dozen times. I had to pay her in full and take my dog directly to the vet. He had to be put on a special prescription formula food because he was so underweight. He had been vaccinated 3 weeks prior to staying at the kennel and his weight was 60kg. when i took him to the vet the same day i picked him up after a month he weighed 40kg. The vet advised me to contact the RSPCA and the council to report them, which i did.

Sheiba
01 Mar 2016


Have not used again
Booked two dogs in two different kennels. Upon arrival told there shouldn't be any reason they couldn't go in the same kennel. Our dogs fight, so there is definitely a reason they can't go in the same kennel. This seemed to be an issue as we were told they had only one run available, despite two being booked. We also said that the dogs were not social and not to be mixed with other dogs. One of our dogs came back with cuts on her nose, which she usually gets from snarling at other dogs and starting a fight. There are no other explanations as to how she got her cuts, so we could only assume our request not to socialise the dogs wasn't adhered to. When we checked the dogs out, a comment was made saying "she clearly doesn't get along well with other dogs" again inferring that she had been socialised. Nice large runs, plenty of shade. Came back with a couple of ticks, but that's to be expected. In general they came back in good health aside from the cuts to the face. They didn't lose any weight as they usually do in kennels. We will not be using this place again. Our dogs are important to us, and to assume they could go in the same run despite booking two runs and allowing them to socialise with other dogs despite clear instructions not to did not sit well with us. There was no professionalism from the woman whom we dealt with during their stay. To top this off, there was a small kid walking around the runs yelling "shut up dogs"

Sarg & Nala
05 Jan 2015


Do not use!!
Just picked up our cats from Purrs and Paws Pet Resort & they are in disgusting condition, one of them has to stay overnight at the vet it's so bad, they were severely dehydrated & underfed, also there was evidence of them eating things that were not the food we supplied them with - we had supplied food as both the cats are on a special diet & we were given over half of it back! Everyone looking to put your pets in a kennel / cattery, use at your pets peril!
Write a Review. Pets need you.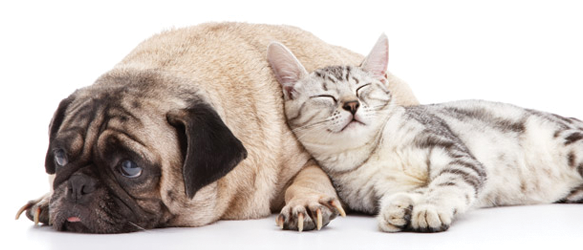 Purrs & Paws Pet Resort
---
---
Service:
---
---
Related Businesses
By Suburb
By State