Smokey
30 Dec 2016


All good
Our cat has been staying at the Cat motel for many years. He always comes home settled, happy and calm.

Holly n Millie
19 Dec 2016


Holly n Millie
We have boarded our two cats at the Cat Motel on several occasions and have always found the staff and facilities excellent. They provide updates including photos when requested and often when not requested. We highly recommend the Cat Motel. Derek n Marg

Wu Di and Tika Aroha
07 Nov 2016


Relaxed and Rested
Leaving two fur babies can be stressful, especially when one is a diabetic with congestive heart failure. Well, all three of us end up relaxed and rested. The care and attention the boys receive is better then I get in a resort. I know they are happy because when I come to pick them up, they are always asleep and the most I get is one eye opened per cat and a furry shrug as if to say, 'Oh, it's you, you're back.' Then the eyes close. That tells me all I need to know. Thank you.

Punky (Pumpkin)
13 Dec 2014


Scaredy Cat Heaven
We have a rescue cat. Punky, who obviously had a hard life before she came to live with us. She's scared of everything! The most timid cat I've ever met! We were really reluctant to board her and put her through that anxiety but had no choice. We tried The Cat Motel and have never looked back! Punky has now stayed several times and has been treated like family. The staff are attentive to her timid nature and she has been more calm about the separation every time she stays. As are we! Would recommend Cat Motel to anyone! They're gems!

Storm and Tiger
12 Dec 2014


Excellent care, highly recommended!
After some negative cattery experiences, we have been very wary about leaving Storm and Tiger at catteries, however when our usual pet sitter was not available, we decided to try The Cat Motel. We need not have worried! The staff at The Cat Motel are truly wonderful. They put us at ease during our visit, and looked after our boys with excellent care. They always replied to emails with reassurance, and upon arriving home, our boys were calm and stress-free. From now on Storm and Tiger will be regular visitors at The Cat Motel when we go away.

Pinot
11 Dec 2014


Great for a cheeky Pinot
Our old boy has been a guest of The Cat Motel multiple times every year over the past five years. The staff are extraordinarily accommodating, the accommodation offerings are generous and the overall service is consistently high quality. Our furry boy and his two people wouldn't consider any other cat care option.

Sandy and Stony
11 Dec 2014


Fantastic
The Cat Motel is wonderful - my cats have stayed a number of times and always come home happy. The staff are great - don't always recognise me but always know who my cats are and remember what they had been doing previously (which is the most important bit!). One of the main reasons we originally chose The Cat Motel was because they are open for drop offs / pickups most of the day (which suits us as we are at work) - but they really are great in all aspects. Wouldn't take my cats anywhere else!

Marmalade & Smudge
11 Dec 2014


Highly recommend
Our two cats have stayed here a few times now, and I can't recommend them more. We're going away for a month next year, and this is the only place we considered. We know that they'll be in great, caring hands.

Mitsy & Lulu
11 Dec 2014


Great place, caring staff!
My two kitties, have been lodging at The Cat Motel, since they were kittens, (2007) every time I go away. I can't speak highly enough of the facilities and staff! A purpose built cat 'motel', in a safe and secure environment and the rates are reasonable, considering that other places I checked charged more, for way less! They even have 'penthouses' here! Highly recommend, if you're wanting your kitties well looked after!

Lucy
11 Dec 2014


Great place for peace of mind
My cat Lucy stayed here for just over 3 months when I was building my house.. He was so well looked after and the staff were great at letting me know how he was going..I was more stressed about him than the house being built..
Write a Review. Pets need you.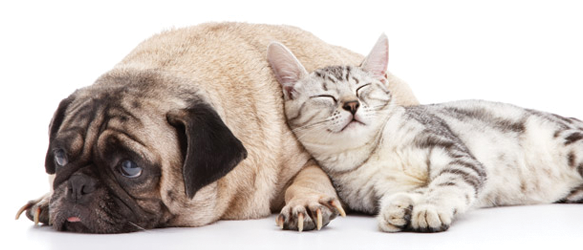 The Cat Motel
---
---
Service:
---
---
Related Businesses
By Suburb
By State