Rocky
18 Dec 2014


Kitty Paradise
Annette and her team are amazing. The facilities are so clean and comfortable and each cat gets treated as if they were their own. I use CP every time I need somewhere for Rocky and would recommend it to anyone!!

Missy and Jazz
18 Dec 2014


The best so far!
Our beloved Missy and Jazz have boarded with CP and returned happy, relaxed and in good shape. The care and attention provided at CP is evident in the physical setting, the level of hygiene, the staff and the super cute photos posted every day for owners to see their little ones while away from home. We relocated to QLD in early 2013 but if there was a CP in Caloundra where we live our girls would be staying there when required. Fully recommended!

Barney & Cookie
18 Dec 2014


Tender loving care
My 2 "special needs" cats (ageing, arthritic, anxious, timid) have had 2 stays with Annette at the Catz Pyjamas - i can't recommend it highly enough. The staff are just lovely and obviously relish their jobs caring for the moggies. Super clean environment, lovely cages, lots of space. Kitties have the choice to socialise a bit, or exercise, or just snuggle up under a blanket in privacy and not hassled by other guests. We have arranged vet house calls to the cattery from the lovely Dr Michael at House Calls for Pets. And TCP does great work fostering cats, arranging adoptions and supporting animal rescue orgs - what more could you ask for?

Alfie
18 Dec 2014


Happy kitty every time
Alfie has slept over a few times at the CP's and he always comes home happy. Annette and her team always makes me feel confident that he will be loved and I always look forward to seeing his Facebook pics.

Charlie
18 Dec 2014


Cats Pyjamas are #1
Our beautiful 8kg Ginger Prince (Charlie) has been visiting The Catz Pyjamas for the last 2 years now. My wife and I have noticed amazing care and enthusiasm from Annette and her staff. The staff are clearly there not because they have to but because they want to and are passionate about caring for kitties. All staff will go above and beyond to make it a special stay for our boy. Whether this means he'll get a bigger pen or extra time in the exercise room we know Charlie is being looked after. The Catz Pyjamas always give us feedback regarding Charlie's stay and will even put photos on social media so we can monitor how our son is going. Charlie is a social cat and has even made friends at TCP :-) Thanks so much Catz Pyjamas!

Microcat
18 Dec 2014


Passionate, caring animal focused people, wonderful facilities.
Microcat has been staying with Annette and her team when needed for nearly three years. Whilst he is a shy little man, he is always made to feel at home. The team at Catz Pyjamas are committed to the care of all cats,and it is evident in all that they do. So much so we recently adopted one of their long term foster cats, who simply adores going back to spend time with her trusted humans.

Peach and Simba
17 Dec 2014


Wonderful!
My cats stayed with Annette a couple of years ago now and I was so impressed with everything! The facilities are fantastic - lovely decor, natural light throughout, spacious accommodation and peaceful atmosphere. She catered to my cats dietary and medical needs and my favourite part was receiving updates on how they were going. My cats are very precious to me and it is important that they are in the best hands when I'm not there. I'm looking forward to my next holiday so they can enjoy one too! Annette is a huge supporter of local rescue groups as well so please get behind this wonderful, caring business :-)

Edie
17 Dec 2014


Couldn't ask for anything better!
Ive boarded my cat with Annette and the team a few times now and they've always exceeded my expectations. They've spent extra time with my newly acquired shelter cat (giving her loads of hugs), they've accommodated my extenuating circumstances and above all are passionate about providing the best stay for all cats. They naturally are able to manage each cats needs individually adding little extra touches here and there which put my mind at ease. I've already referred heaps of people and couldn't recommend them highly enough

Olive
17 Dec 2014


The only place for cats!
Catz Pyjamas is amazing! I'm the first to admit that I'm one of those nutters who will do anything for their pet, and this place is the best of the best. The entire team are consistently friendly, helpful and truly interested in providing high quality, personalised care for each cat. They even know them by name!
Write a Review. Pets need you.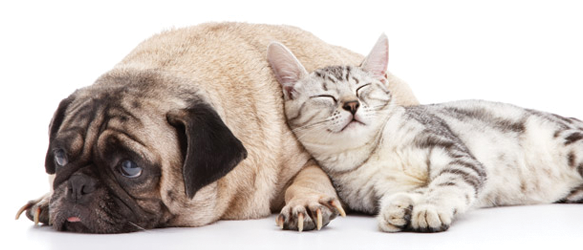 The Catz Pyjamas
---
---
Service:
---
---
Related Businesses
By Suburb
By State