Bradey & Alibi
10 Jan 2022


Disappointed beyond words!!
I picked my dogs up after our holiday on 2nd January. They were wet, stinking with dirty paws. I had to bring them home and give them a bath, I then found fleas which is appalling! I've had my oldest for 12 years and he's never had fleas even when he's stayed on a farm. I am very disappointed and will not be recommending this hotel to anyone. Given the fact that the staff didn't even care when I called to complain and haven't had any response from management, I will be going out of my way to advertise how bad this hotel is. Your cameras were turned off for most of their stay period, we couldn't see them the whole time they were there including during the times advised.

Kieth
17 Jan 2017


Happy to abuse your pet, then charge you!
For a business dedicated and founded on caring for your pet, they certainly have no issue abusing or traumatising your pet against your wishes in order to justify fees. There are of course the normal fees, board and feeding, but there are fees to be social (let in with other dogs), fees to be walked (otherwise pooch gets to sit confined and alone), fees to be given medication you provide (otherwise pooch doesn't get their meds), and my favourite, fees to be bathed and blow dried. Now, the last one sounds reasonable until you find out it's mandatory for your dog to be bathed and blowdried. It doesn't matter if they have a skin condition, or if they were bathed before you brought them there, or if bathing is quite traumatic for them and the blow drier is even moreso. It doesn't even matter if on their extensive questionaire you tick the box indicating your pet finds it "TRAUMATIC" to be bathed and then tick the box that indicates your pet finds it "TRAUMATIC" to be blow dried. It doesn't matter if you insist three times that your pet must NOT be bathed and blowdried, "it's mandatory". Or if you say "charge me for it but don't wash my pet or blow dry them". This company happily will find out through your mouth and their own questionaire that your pet is not to be bathed and will still go ahead with it because...it's "MANDATORY". Not just the fee, but the action. Our dog was picked up from this horrid, money-hungry hotel in such a state that the woman who brought him out was distressed. He is very old and has terrible arthritis. He could hardly stand and was shaking all over, absolutely terrified. I am DISGUSTED that your awful company is there to care for animals, yet you deliberately traumatise them. Our dog is a breed that doesn't have the oils in his skin which cause dogs to smell. He is so old he doesn't roll around or play in the dirt. Yet these monsters thought it was completely appropriate to ignore the owners, ignore the dog and just go right on ahead with a god damned wash and blow dry. We are beyond furious. What a DISGUSTING HOLE-tel you operate. You should be ashamed of your treatment towards animals. It's one thing to force a much needed pill, but an unneeded and unwanted bath AND blow dry? We will NEVER be using your business again, and will be sure to inform anyone and everyone of the danger of using your services and of the lack of care and respect you exhibit. Our dog is very old and every day is spent trying to make him comfortable. Thanks for deliberately harming him and negatively and knowingly affecting is well-being. Oh, and thanks for taking our money to do so.

Milo
16 Aug 2016


Danah and Pets Hotel fantastic
My poodle Milo has a number of issues, not the least being separation anxiety and is frightened of people who he may perceive to may want to hurt him. He can be very defensive. Danah was fantastic. She gave him time to settle in and gave him space until he was more comfortable with his environment. The end result was he became her little shadow and developed a very strong bond with her. He demonstrated much affection to her and it was obvious to me that she had looked after him so well. Thank you Danah and Pet Hotel. I now am confident of being able to leave him with people who will genuinely care for my dog. Holidays were stressful as he is a handful and family are not always keen to look after him. Pet Hotel will be my first and most likely only choice when next we go away. Again big thanks.

Scout
16 Aug 2016


Peace of mind
We had a stress free mini break knowing that our 4 month old puppy was going to be safe and have the time of his little life! He had a room buddy and played non-stop! Thank you Pets Hotel!

Deegan
09 Aug 2016


Great facilities
Excellent staff, very modern design and facilities. I think they look after my dog as good as possible he can be a handful and a real sook and he seems to be in fairly well spirits when I pick him up...

Kozi
12 Jul 2016


Kozi was very happy!! & so were we!!
Dropping off our cavoodle for the first time ever, he was welcomed and we left assured he would have fun & be looked after, picking him up was exciting & our dog was also happy & looked after.

Will
31 May 2016


Excellent service
Leaving my pooch for 3 nights in a strange place was nerve wracking. However the staff at The Pets Hotel made me feel very comfortable and I know they looked after him. I would leave my dog there again.

Tigerlily
31 May 2016


Excellent experience
The staff were excellent our Pomeranian was happy and relaxed when we collected her and obviously had a great time. Also excellent that you can view the pets on web cam.

Washington
28 Apr 2016


Fantastic Service!
Washington and l have always been very happy with the Pets Hotel. They are amazing from first contact to the end. From fussy someone who is very fussy about great service.

Murphy Brown
08 Jun 2016


Brilliant!!!
Although our cat was not happy, this was not the hotels fault, just the fact she`s a homebody, the hotel did an amazing job in keeping me up to date. Even sending me pics just to let me see her... Danah, who i have had interactions with at another cattery years ago, shows that she is worthy of some sort of pet knighthood.... she is just wonderful. Ashleigh, who also runs the facebook page is an absolute delight.... I would certainly take our pride and joy back, if i was sure she wouldnt scratch our eyes out ;)

Russell
16 May 2016


Eternally grateful!
We could not be more grateful for the care our dog is provided. He is a regular Day Care visitor at the hotel and always eager to get through the doors and play. He is incredibly special to us and that is not lost with the wonderful group at The Pets Hotel. We can not recommend the team enough and appreciate their professionalism and true dedication to the animals. Thank you!

Washington
28 Apr 2016


Fantastic Service!
Washington and l have always been very happy with the Pets Hotel. They are amazing from first contact to the end. From fussy someone who is very fussy about great service.

Paulie
25 Apr 2016


paulies retreat
I know that my dog will be cared for with consideration taken in matching up playmates.The Pets Hotel are very responsible ensuring dogs are vaccinated and wormed before coming to stay there. The staff are warm and friendly and obvisoulsly know, respect and enjoy the dogs company. They are very knowledgable in handling dogs. They are quick and effiencent when one is in a hurry to get to work.
Write a Review. Pets need you.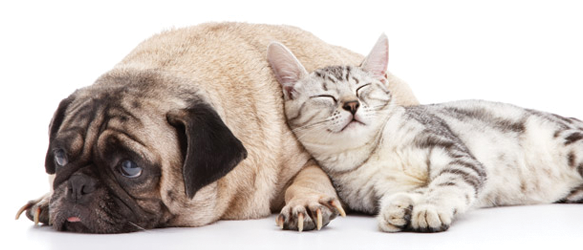 The Pets Hotel
---
---
Service:
---
---
Related Businesses
By Suburb
By State