Pepsi
02 May 2019


Disgusting attitude by staff
It might look lovely but this is run by kids who keep making up new rules that are not in the terms & conditions. Very unprofessional and impolite staff. I have boarded my dog there 5 times as I've had no other choice but I will never board my dog there again. There is no 'playtime' with other dogs staying in the "Classic Suites" unless you pay extra - this is not shown on the website so "Classic" actually means a cage with 3x5 minute breaks for a wee. (This is less than a person gets in a maximum security prison). The staff insisted on last minute vaccinations after accepting my first booking that were in addition to the ones shown on the website terms and conditions and my vet said were unnecessary and outdated. My dog came into season unexpectedly during her recent stay and they insisted I pick her up immediately although this is not in the terms and conditions. Sh was in a kennel on her own with no access to dogs and I was overseas. This was not a medical emergency but they told me she would be sent to a vet at my own expense if I did not pick her up immediately. Rude and junior staff and this $9m building complex is nothing more than a posh reception that hides a bunch of overpriced cages that you have to pay a high premium if you want your pooch to receive some TLC. Put your money elsewhere.

Peggy and Rocky
29 Oct 2018


Boarding at beaus pet hotel
My two dogs have boarded there 8 times for a period of 3/4 nights at a time. Very convenient when catching a flight. However the last 2 times I have bought them in ,the staff have appeared indifferent and slightly bored by the job. I noticed one of the girls did not acknowledge us at all as we approached the check in desk. The staff seem to be different to when we first brought our dogs in . Has there been a huge staff turnover? And if so the staff now working there are very unsuitable for looking after animals in a kind and friendly,chatty way

Anon
06 Sep 2018


Beaus honest pet stay review
We boarded our small dog at Beaus because the Hills Pet Hotel had closed. When we left our dog and started to walk out i was horrified to see one of the staff literally dragging my dog to his room. Sure, my dog did not want us to leave, but there are other things than to just keep dragging him along the floor. When i yelled out other staff quickly responded. My dog came back distressed and underweight...and this was not because they walked him more that usual because there are no walks...there are small play areas. My dog normally walks 3ks a day. The general boarding was unbelievably noisy and so we had to have a private room which was expensive actually. I am not sure about all the hype on the Beaus website regarding the 4.7 rating. Maybe some show/pure breed dogs like the dog of Glamadelaide have had better treatment (although our little dog is a pure breed ...he isn't a designer dog etc). It took 2 weeks for our dog to return to being himself....and for us to put his weight back on. it only ever took a day when he returned from the other pet hotel which is now unfortunately closed.

Pandha
16 Aug 2019


My CONCERNS
We have boarded our much loved cat here twice, convenient and recommended by our vet. The first time early in 2018 I found them very friendly and allowed me to take our cat to his new temporary home; I was pleased about this, they told me on phone contact whilst away that he took a little time to settle in however when we picked him up after a 3 week stay he looked great, no loss of weight, obviously been brushed and did not appear at all stressed, quickly settled back in home. This year when we took him it was different, we were not allowed to go through and put him in his suite. On phone contact they advised me he did not settle very well, this we were also told when we picked him up. When collecting him I had waited some time for him to be brought out when two of the young staff came and asked me to get him out of his suite as they could not. To me he was obviously terrified of them, looked like they had no idea how to handle cats and possibly did not like them. He came straight out to me. I could immediately feel that he had had a big loss of weight ( i took all his normal food) I could by the bag of his dry food not much of his special dry food had been eaten, they said he did not like it, this I found strange because he has always loved it:he did not look well and I commented on it, the young girl said as she checked her book that everything had been normal, she said he had a bowel movement Wednesday, I said today is Sunday. He was very stressed when he came home, it took several weeks for him to normalize his ways. I was not happy with the way he was, he was jumpy and seemed fearful. He can be nervous but has never been in any way vicious, just the opposite. I have come to wonder whether they did not give him his own dry food but used their own, maybe out of convenience or some staff ill informed, the change of food upset him, made him constipated and he felt ill, he certainly looked it. I saw quite a lot of new faces with the staff, all looked very young , honestly the two I saw, a young man and a young lady really looked very uncertain about how to handle him., animals pick up on this. I am concerned because I have recommended Beaus from the first visit and find out I have friends using it shortly,. I would be interested to know what other users opinions are about their recent involvement with Beaus. I would like to support this pet hotel but I have serious concerns about leaving my cat there again. I will discuss it with the vet that recommended it.
Write a Review. Pets need you.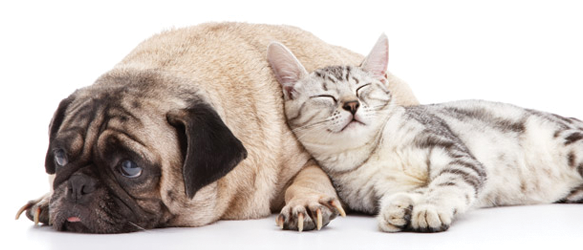 Beau's Pet Hotel
---
---
Service:
---
---
Related Businesses
By Suburb
By State