Jade
01 Oct 2018


Awesome service, thanks Helen and Ken.
Highly recommend using Chinchilla Boarding Kennels, I have used them a few times now and my dog is as happy as at home. Helen and Ken go that extra mile to ensure your dog is comfortable and happy which gives you peace of mind when away. Also very flexible if plans change at the last minute.

Dash and Lucy Davies
23 Jul 2018


Helen is my saviour
We much appreciate how Helen looks after the Davies Furbabies, which allows us to go on holidays in peace! I trust her with them, she treats them like they are her own! Highly recommend these kennels.

Ivory
18 Jul 2018


Chinchilla Boarding Kennels
Our dog loves going to Helen's facilities. She is always happy to be left there. We love the facility knowing the are clean, safe and well looked after.

Dozer
15 Jul 2018


Boarding Kennel in Chinchilla
Helen was amazing with our 12 week old puppie! She emailed me photos regularly of Dozer having so much fun. She has also taught him some manors while we have been away! Very happy Dozer will definitely be back!

Georgia and Gus
08 Jul 2018


Great service
Our two old corgis Had a great stay here, in fact looked disappointed to leave. Thanks Helen for taking care of them!

Igor
03 Jul 2018


A home away from home for my fur baby
Igor (Wolfhound cross) is always thrilled to stay here, and is always treated like royalty by the excellent team. I think he sees it as a holiday rather than a stay at the kennel.

Winston
26 Jun 2018


Absolutely Amazing!!
Helen had our little man for 2 weeks and she did an absolute amazing job with him! It was my first time putting my puppy in the kennels and I was so anxious about it, but not anymore! When we got there she took us through the kennels and showed us everything he would get up to while he was being taken care of and I loved it! Picked him up today and wow he is a complete different puppy to the one I dropped off! She taught him door manners along with lead manners! Then she went on to show me how to continue the training at home, while also dealing with my 1 million and 1 questions that I was asking lol! Honestly the best stay I think he will ever have and I will continue to drop him there everytime I go away! She is amazing at what she does and her business is a home away from home for our fur babies! Will be organising to start training classes with her also, can't wait to see the more to come!

Ari and Baxter
25 Jun 2018


Excellent service and care for our dogs
We have been using chinchilla boarding kennels for about 12 months now and have used them on a dozen or so occasions. Helen takes excellent care of our 2 furry children and the kennels are always in great condition being nice and clean. Both of our dogs always come back absolutely knackered so they are obviously given ample opportunity to play. Would highly recommend.

Titan
05 Dec 2017


Home away from home
Excitement is an understatement every time I tell my dog he's going to Helen's! It's his home away from home and he is always happy and excited every time we drop him off. Helen goes above and beyond in looking after the dogs boarding with her and treats them like her own family. Service is outstanding. The kennels and runs are always immaculate. Would highly recommend to anyone considering using the boarding kennels as you won't find better.

Daisy
02 Oct 2017


Happy Dog
First time I have used these kennels and first time my dog has gone to a kennel. Well the team there go above and beyond. Great facilities, happy cheerful staff. I think my dog had as much fun on her holiday as we did on ours.
Write a Review. Pets need you.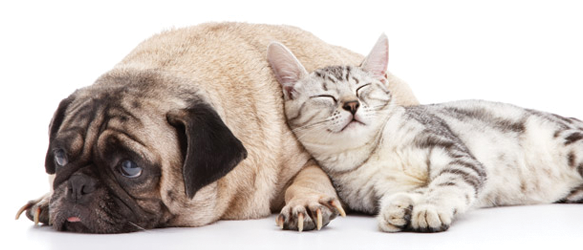 Chinchilla Boarding Kennels
---
---
Service:
---
---
Related Businesses
By Suburb
By State