Ginger
30 Jul 2021


Such an awesome place!
The pure joy in their faces in the photos and videos, you can just tell how much fun they have! My dog came home soo tired, you just know the staff really care about them

willow
17 Jul 2021


Excellent Place!
I took my dog Willow in to get a groom and was so happy with results! The groom included free daycare and she came home tired, clean and beautiful! Couldn't be happier! Will definitely be taking her back!

Twiggy
20 May 2021


My dog was attacked
My dog was viciously attacked and it was due to my dog being put in an incorrect pen with the wrong dog. On top of the attack, it was some time before my injured dog was found. In my opinion I believe this to be incompetent and negligent. In the back and fourth that followed with David/manager/owner, David was forthcoming with his assessment of the injury, he told me the injury was not severe and some iodine on the puncture wounds would be fine. He was not so forthcoming with the details of how it happened - this was revealed much later. It was Easter, I was away and I had poor reception. We exchanged emails, of which conveyed there was nothing to the attack but if I thought it was necessary they would take my dog to the vet - this was 2 days later! Finally at the vet and with Dogdayz still saying it was fine, I was able to speak with the Vet and was told we needed to act quickly, that the puncture wounds looked quite deep and exploratory surgery was recommended. We did the surgery and the vet was right and they found more injuries and in the vet's own opinion it was an extreme attack. The whole time Dogdayz attempted to persuade me away from going to the vets and then from getting the surgery, both of which, had my dog not had this surgery would've had a very tragic outcome. This attack could have been prevented, it should never have happened. My dog was put in the wrong pen and this was the outcome. I know the grounds are lovely and the staff seem so friendly (this was my dog's third stay, so I have obviously been satisfied in the past) however, the reason why I'm writing this review is to save another dog and the their guardian the trauma and heartache of anything like this happening again. I will also add that Dogdayz paid for the Vets bills.

Kira
01 May 2020


My dog loves it!
Whenever I bring my lab here she's desperately trying to get down the driveway so that we can get her checked in at the front desk to join her friends. The dogs get a lot more exercise than a lot of other offerings around. Very friendly staff too.

LUPA
21 Jun 2016


Excellent
They are really Good , David and the team have been showing exceptional customer service THANK YOU

Didge
17 Jan 2016


A Dogs Life!
We rescued our dog Didge in April 2015, and I spent a good amount of time researching dog kennels, to find a facility that I knew Didge would be truly happy in. Dogdayz at Warrandyte were brilliant and the surroundings are lovely!! David showed both Didge and I around, to ensure he would know the place he was staying in, and I could see the instant delight in Didges behaviour at being there. Didge then stayed for a weekend in November 2015 and came back very happy, and again over Christmas (he was in for 2 weeks). Judging by his happiness on return, he had a ball! He loves the company of dogs and to have the freedom to run around (in the well fenced facility) and to just be a dog, for him was great! I am now very comfortable and happy that when we go on holidays, Didge will be having a great holiday too! The staff are very kind and caring and are always giving the dogs lots of cuddles. David has many many years of experience and expertise with dogs, which also makes me confident in the knowledge, that Didge will have the best care possible. Thanks dogdayz!

Cinder
22 Sep 2015


Thanks so much for looking after my little Shiba
My very spoiled 3 year old shiba inu has never slept outside, never wanted for anything and certainly has never required boarding before! However, multiple family members were going on holiday at once and I had to find somewhere for my little girl to stay for 2 weeks. I spent hours looking for somewhere that looked reliable, was clean, secure (she is QUITE the escape artist), friendly, caring, safe and affordable. Quite a challenge, and there are so many different experiences had by people on the same boarding facilities. It was all becoming quite overwhelming. Finally came across DogDayz at Warrandyte and was invited to go and visit their facilities. Was met by the friendly owner and shown around. Facilities are cosy, clean, and I was impressed by the multiple enclosure system so my naughty pup would be unlikely to escape properly even if she did get through one gate or two. However, the happy, running, barking and wagging boarding dogs that greeted us were all I really needed to know about this place. That and the friendly, personable staff made me so much less anxious about leaving her behind. Whilst away they were happy to receive calls checking on her, and even sent me a photo via FB to show me her panting, grinning face. Once home, she has slept for 24 hours and is only now ready for a walk again. She has had a ball and I can't thank you guys enough Highly recommended

Astro
22 Aug 2015


Happy dog = happy owner
Because my lab. has an ongoing medical issue which needs daily care and attention, I asked a friend (who is a professional dog trainer) if she could recommend a reliable boarding kennel where I could confidently leave my dog and trust that his needs would be well taken care of. Her recommendation was Dogdayz Warrandyte and we are now regular users of this very well run and well appointed facility, where I have total confidence in the high level of care given to my dog.

Vali
09 Aug 2015


Never Again
My dog stayed at the Warrandyte kennel of DogDayz for 24 hours. When I picked her up she was distressed and frightened. The staff had to open gates so she could run to me to be caught. She had an injured hind leg, was bruised and had become leash reactive, which she had not been when I dropped her off. I will never again take my dog to that facility.

Matilda
28 Apr 2015


A highly recommended pet stay
Highly recommend this place with great facilities and loving and caring staff who have always looked after and nurtured our dog while we get away. Our previous dog loved this place and now our new dog does too. Goes there happy and comes home happy! Absolutely love the photos we get too. A special treat

Darcy
18 Feb 2017


Pathetic
If your dog so much as barks A few times here you won't be Welcomed back. You are running a kennel here aren't you? Find another kennel these operators are amateurs. Do not recommend.

Willow
17 Jul 2021


Groom & day care
I took my dog Willow in to get a groom and was so happy with results! The groom included free daycare and she came home tired, clean and beautiful! Couldn't be happier! Will definitely be taking her back

Willow
17 Jul 2021


Groom & day care
I took my dog Willow in to get a groom and was so happy with results! The groom included free daycare and she came home tired, clean and beautiful! Couldn't be happier! Will definitely be taking her back
Write a Review. Pets need you.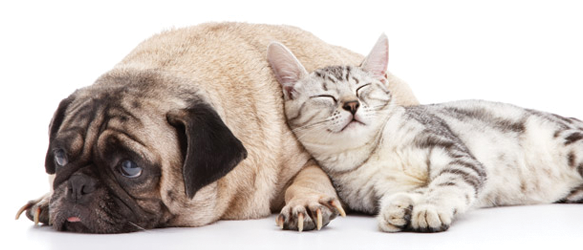 Dogdayz Country Clubs - Warrandyte
---
---
Service:
---
---
Related Businesses
By Suburb
By State