Dougal
02 Apr 2018


Wonderful dog boarders
Wonderful caring people who look after your dog as if they are their own. Our boy is always happy to stay which makes leaving him so much easier.

Hudson
19 Mar 2018


5 stars boarding kennel
Dusty paws is amazing. They are so welcoming towards my little furbaby who is an inside dog and becomes anxious when seperated at times. We were worried the first time that he would struggle being out in the kennels but he had a ball being with the other dogs, getting attention and at play time. It's also comforting being sent photos of my dog during his stay at Dusty paws. Very happy with them, couldn't really ask for a better boarding kennel for him to stay at. We are using them again this year when we go away with no hesitations. Thank you Dusty Paws

Finn + Oi
19 Mar 2018


Treated like royalty
We have used dusty paws a number of times, and not once have we had any issues! We have 2 active dogs (collie and kelpie) and know that they are well cared for! I swear they dont want to come home after being treated like kings! If you want someone to treat your animals like their own, look no further

Jessie
19 Mar 2018


Highly recommended
We have used Dusty Paws twice now for short stays. Highly recommended. Great communication regarding booking requests. Trustworthy, dog loving, friendly staff!

Peppa and Marley
19 Mar 2018


Dog Boarding
Dusty Paws provide a loving caring home away from home environment and service for my spoilt pooches. Knowing that they are in such an environment is truly peace of mind whilst I am away. Such a lovely team that do the extra care. Professional and highly recommend.

Winston and Lulu
19 Mar 2018


Winston and Lulu
First time my 2 fur babies have been in boarding. I was worried how they would go, but was phoned regularly while away to let me know that they were loving it. My pooches were happy with their stay. Highly recommended and will use them again.

Onyx & Ruben
19 Mar 2018


AMAZING
These guys are absolutely amazing as I own two Dogue De Bordeaux's who LOVE going there for their holidays

Sansho & Shasta
04 Jan 2018


Xmas stay
Well done Dusty Paws. Dogs were happy & healthy when collected. Not sure if they had been bathed but were lovely and clean. Xmas presents and photo was a nice touch.
Write a Review. Pets need you.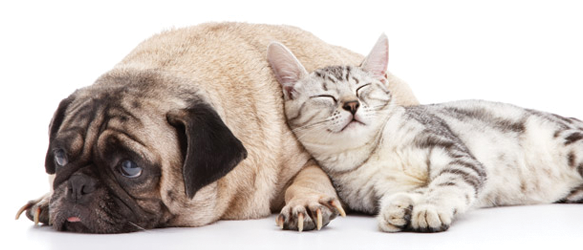 Dusty Paws Dog Boarding
---
---
Service:
---
---
Related Businesses
By Suburb
By State