Poppy
15 Aug 2021


ZERO STARS
Do Not leave your pets here. This boarding kennel is disgusting. Our dogs stayed there and came home timid, severely infested with worms and fleas and EXTRMELY underweight as though they had been starved. They were also covered in dried on faeces. Our French bulldog had dried faeces covering her rectum and was unable to go to the toilet. She also had it scabbed on in other places and to clean if off took a lot of work. It had been there for weeks. The response from management was appalling. DO NOT ever use this place.

Audrey and Bruno
04 Jan 2019


Heart breaking
HANROB PET HOTELS (Eagle Farm) Just picked up our Spoodle (4yo) and mini foxy x toy poodle (2yo) from Hanrob after a week's stay and we are beyond disappointed. We specifically asked for our anxious and very close dogs to be put together - they said this would happen. The energetic foxy was put in Aged Care with one other dog. Our spoodle was also separated and the 'extra playtime' we paid for them to have together never happened. To top it off - our foxy also came home with kennel cough and her bark is unrecognisable. Do not recommend!!!

Harry
19 Nov 2018


WOULD GIVE THEM O-MINUS -NOT WORTHY OF A RATING -DISGUSTING
Upon inspecting this on a Saturday recently & being told I could show my Furbaby where __ would be staying, arrived to be told that I was not allowed to take my Furbaby inside. Once Inside then I saw the cement floors were divided into sections. Here there was urine everywhere & the smell was horrid. I asked when these get cleaned, was advised morning & evening meaning the dogs were walking & playing in this all day. There is no grassed area provided for them to play & there was only 30 mins playtime if wanting more one had to pay. So they get put in their cage, have 30 mins out to play in urine, then returned to their cage. I would hate to know what is in their 2 meals per day. I would never ever subject my Furbaby to this horrid environment. The young & very rude girl said to me well they are ANIMALS - excuse me - to us pet owners they are one of the family. The website is completely false advertising with their pictures "one being two doggies playing on the grass" This is UNTRUE - UNLESS they are in the training area with trainers. So if you want them bathed before your return this will cost more too. Don't waste your hard earned money here - your beloved pet will be very traumatized. Also the luxury suite - the tv is very high up on the wall & your pet would get a very sore neck, back bending back to see it. A totally over exaggerated Pet Hotel & should be often inspected by the Authorities. BAD BAD BAD

Rani
16 Mar 2018


Serious illness
I was very impressed with the staff and premises when viewing Hanrobs. My two cats were there for only 5 days however the female cat was only back home for a day and took seriously ill a day later vomiting blood also blood in diarrhea...has now been in vet hospital undergoing serious tests for last 2 days..they suspect salmonella or other virus and will not know until tests are back. This cat is 12 years old and never been ill in all that time. This is costing me a fortune and needless to say I will never use Hanrobs again.

Aikido
07 Apr 2021


Traumatic experience for our pet and family
3 days agoNEW Traumatic experience for our fur baby and our little family. 1 day care visit has put our family under mental and financial stress and Hanrob Hotels Claim they are not liable for any injuries occur while our fur babies in their CARE. I took our dog Aikido for a day care in October 2020, few hours later I picked him up with a broken knee. Hanrob mentioned on multiple occasions that they will provide CCTV footage as they confirmed they do have it "to prove that he was at playtime and they're not liable" but they failed to send or show the CCTV fotage. They claim they're not liable and they didn't even bother to show or explain what happened or show us the evidence that they claimed to have. Aikido's had to stay in a crate immobilized for 5 weeks after the surgery which was traumatic for him and our family and I had to leave work twice a day back and forth to check on him and get him out of the crate for toilet. Our vet specialist and emergency cost so far $6000 and Aikido still need to go through another surgery which will cost $4000 to $5000 plus the trauma and the pain he will have to go through again. I would definitely not recommend this place to anyone.
Write a Review. Pets need you.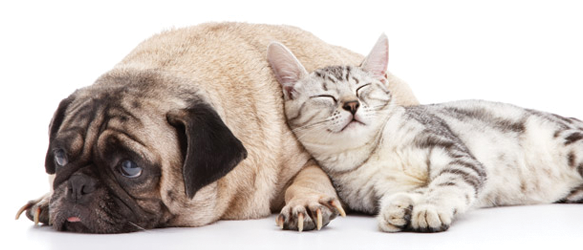 Hanrob Pet Hotels - Brisbane
---
---
Service:
---
---
Related Businesses
By Suburb
By State