Zerabella
10 Jun 2021


Couldn't be better!
David and staff looked after my young rottweiler for 7days. Unlike another boarding establishment, she came home really calm, and in excellent physical condition. We were provided with spontaneous stories from her stay and interactions with other dogs.

Boss
24 May 2021


Neglected and under feed my dog!
Neglected and I assume abused my boxer dog !!! Please do not take your Pets to this centre where they have become newly owned and operated! Took my dog in at a healthy weight of 30kgs 9 days later he comes home 5kgs lighter and is terrified of my Husband which he has raised since we brought him home at 8 weeks old. Clearly I assume a male has been too hands on with him. When I rang David (the new owner) to address this issue he referred my dog as a "Boof Head" and as he states he walks them approximately 1.5km a day this is the reason why for his weight loss.. We walk him easily 1.5km a day plus not locked in a room to free run all day in our yard which has resulted him in building mussel NOT skin and bones!!! Please do yourself a favor and do not leave your beloved pets with these monsters. If you have anymore question or need to see before and after photos / videos of my dog Boss feel free to email me on louisehill.2@hotmail.com

Ren
11 Jun 2018


Excellent!
We boarded our English staffy at midtown for 6 days. Lovely people, lovely location. Very easy to deal with and one very happy pup. Would highly recommend.

Betty Boo
20 Jan 2017


Best Boarding Kennel
Over the past 20 years I have been taking my dogs to Midtown Pet Centre. My dogs have always been well looked after and look amazing every time I pick them up. Betty, who is my current fur baby, is always clean and happy every time she leaves her holiday resort.

Neena
10 Jun 2021


Couldn't be happier
My middle aged cat has come home from David's care a happy, relaxed cat. This is a wonderful change from her stays at other boarding establishments. One place i had to take her to the vet for high temps on both accasions after being there. Coming home from Midtown she is contented, calm and her usual self. We also enjoyed hearing the spontaneous stories of her antics while there. I recommend Midtown unreservedly!

Saint
20 Jan 2017


Best Cattery on the Gold Coast
I have been taking our family cat to Midtown Pet Centre for over 10 years. Brian & Sam are extremely caring, and our cat is reluctant to come home every time we pick him up, he has a holiday while we holiday as well! Highly recommended, by far the best dog & cat boarding kennel on the Gold Coast
Write a Review. Pets need you.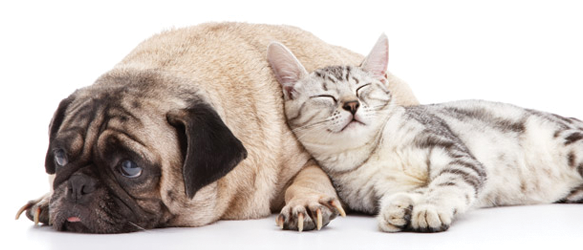 Midtown Pet Centre
---
---
Service:
---
---
Related Businesses
By Suburb
By State