Riker & Willow
06 Jan 2019


Amazing Quality of Care
Our dog and cat stayed at Paradise Pet Retreat over the holidays and I couldn't be happier with the care and service they received. Our dog had an amazing time running around with the other dogs, which we were able to see on a couple of videos. When our cat Riker wasn't settling well and was not eating, Leah was very diligent, keeping me frequently updated and sending photos and videos of his behaviour. I felt very secure in the knowledge that he was been very well looked after. We will most definitely book in again for our next holiday and would 100% recommend Paradise Pet Retreat for anyone who wants to be able to have their pets looked after and feel peace of mind while you are away from home. Thank you Leah for your beautiful work!

Duke Missy and Cheeta
31 Dec 2018


All round excellence
We are regulars at Paradise Pet Retreat and our animals are treated like family. My two dogs and Cat are welcomed and looked after impeccably and nothing is too much to ask.

Brandy
31 Dec 2018


So much exercise and playtime!
My GSP Brandy has the time of her life at Paradise Pet Retreat. When we drive in she gets so excited (like going to the dog park), and she comes home looking so healthy and happy. She is a very active dog, so the fact that they give the pets so much exercise and play time is amazing. The staff could not be more accommodating, and I honestly could not recommend them highly enough. I will never take my pets anywhere else!

Raffa
31 Dec 2018


Excellent Pet accommodation
The team at Paradise Pet Retreat were wonderful with the treatment of our Golden Retriever Raffa. We loved the fact that they allowed and have the facilities for Raffa to run around in the outside play area. Highly recommended Pet accommodation and will have him in again soon

Shadow
01 Jan 2019


Great Cattery
I always check where my Cats stay before I leave them somewhere so I was pleased that these guys let me have an inspection. The building has air conditioning and the rooms are all decent sized. Staff were friendly and I felt at easy leaving my cat at this facility.

Charlie, Bobbie, Coco & Gypsy
31 Dec 2018


Best in Darling Downs
I have had my two dogs, Charlie and Bobbie and my two cats, Coco and Gypsy stay at Paradise Pet Retreat on many occasions. Every time we pull in the gate the dogs get excited an then they pull me into the office. Even the cats start purring when they get put in their rooms. The staff are always friendly and nothing has ever been too much to ask. I can't recommend them highly enough.
Write a Review. Pets need you.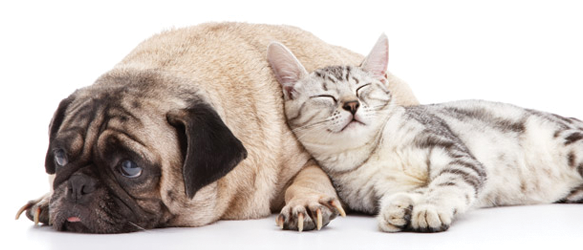 Paradise Pet Retreat
---
---
Service:
---
---
Related Businesses
By Suburb
By State