Rusty
14 Nov 2017

Red
10 Nov 2017

Indie
09 Nov 2017


Careing kennel
Indie loved his holiday here! When we came to pick him up we could see him strolling around with the staff playing! Thank you so much for looking after him. As soon as we walked in to drop him off we had a good feeling - friendly staff who knew what they were talking about and genuinely seemed to care. Midway through the holiday they popped up a picture of Elvis on their Facebook. Can 100% recommend this place for your fur babies holiday :)

Timmy
08 Oct 2017

Diesel and Boomer
27 Sep 2017


5 Star doggy hotel
Our dogs have been boarding at Paws Away for many years and they have taken care of several generations of our cherished pets. We recently introduced them to our 2 new puppies and picked them up today from boarding. True to form, our pups are healthy, happy and content upon returning home. They love it there!! Paws Away meets my dogs needsand is by far the best in our area. Family owned and operated, they treat you and your pets like family. The facilities are spacious, well designed and extremely clean. They offer long term discount which is great for all size dogs especially if you are away for a longer trip. I can not say enough good things- if you are looking for a boarding facility for your dogs, it is a simple choice. it's the best and well worth the scenic drive from any part of Perth.

Dex
27 Sep 2017


My dog loves it there
I love this facility and more importantly, so does my dog! He goes for regular holidays, and sits up in the car with his tail wagging as soon as we turn into the driveway of Paws Away. The family is courteous and professional, and I love that they post updates of Dex on their Facebook page. My dog is exhausted when he gets home, and it's clear that he is getting excellent care, supervision, and fun at Paws Away!

Scamps
19 Sep 2017


5 star care
Thank you Andrew for taking such good care of my little dog Scamps,I was a bit worried being a first time to board my dog but your kennels are lovely and Scamps ran straight up to you and he is a great judge of character,I also appreciate you dropping him home for me,Scamps will see you again in January and I will recommend you to my friends

Steve
18 Sep 2017

Mugs
18 Sep 2017

Mia
18 Jul 2017


Happy Holiday !
I think our little lady had as good a holiday, if not better, than we did ! She came home full of beans (not our experience from some other kennels when our dogs have come back lethargic and disinterested). Andrew had obviously spent some quality time with Mia whilst she was there, playing with her and really taking care of her. She had not lost weight and was bright eyed when we picked her up. To be honest if Mia can not holiday at Paws Away then we won't be able to go away until they have space for her. I have no problem recommending Paws Away to any other dog parents ! Thank you Andrew for taking such fabulous care of our Girl.
Write a Review. Pets need you.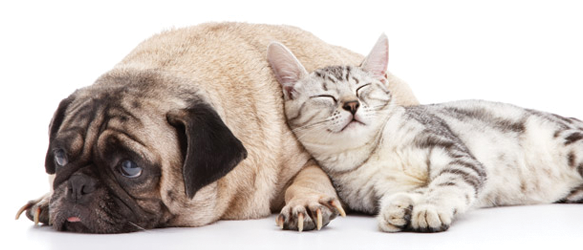 Paws Away Boarding Kennels

18 Crufts Way, Canning Vale, WA, 6155
---
Phone: (08) 92...
Phone: (08) 9256 2422
Addtional Numbers:
---
---
---
Social Links
---
Service:
Feature:
Luxury
Playtime
Exercise/Dog Walking
Pick Up/Drop Off Service
Special Diet
Medication Administration
Grooming
Pet Updates
Long Term
Behavioral Specialists
Onsite/Local Vet Services
---
Related Businesses
By Suburb
By State