Zack and Checkers
24 Jan 2016


Always a great experience!
I have been using Pet Paws for about six years now whenever I go on hols. I'm usually away for 4-6 weeks at a time and I have always been extremely happy with the care and love my two dogs get. Often they are able to stay with the same family when I'm away and they love their usual stay, but this year I needed to put my dogs with another Pet Paw's carer and although it could have been a worry, it ended up being another fantastic experience. Pet Paws' families and carers are all vetted for their 'love' and care of animals and they really do take terrific care of my animals EVERY time. I can't thank Pet Paws and it's owner Michelle enough for treating my animals the way I do myself.

Jasper
22 Jan 2015


Best care possible for my dog!
I've been using Pet Paws for years now and wouldn't use any other company. They take such good care of my dog Jasper. It really is like a holiday for him. Walks every day and plenty of socialising with other dogs, most which he has met before so it's like a reunion with old friends! He's an indoor dog so it was important to me that he be allowed to sleep inside like he does at home. His carers are wonderful with him and love him almost as much as I do! I highly recommend Pet Paws to any animal lover.

Molly
21 Jan 2015


Go away and relax!
I have had the pleasure of having Michelle and Shannon look after Molly for over 2 years!! I am a an international attendant so tend to be away week on week off. It's me that worries about leaving her...when she sees the PETPAWS van pull up she can't get out of the house quick enough!! Molly was ill recently and Michelle took Molly to the vet and updated me with her progress. Last April Molly started having seizures and now has to have medication twice a day. This is no bother for Michelle and Shannon, they take everything in their stride. I can't recommend their caring service highly enough!! Marie

Tinka & Taylor
15 Dec 2014


A true home away from home for your dogs
I cannot recommend Pet Paws Australia more highly! They take my 2 dogs for walks twice a week and when I go away, I always leave my furry mates with Pet Paws for dog boarding. The love and enthusiasm that Michelle and Shannon show towards my dogs (and all the other dogs they care for) is why I would never think of going anywhere else. Although you can't put a price on the wellbeing of your best furry mate, Pet Paws have extremely reasonable rates which is a bonus. Coupled with the exceptional service they provide, this is the place for your dogs to be cared for!
Write a Review. Pets need you.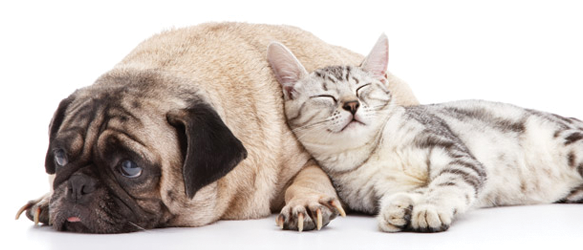 Pet Paws
---
---
Service:
---
---
Related Businesses
By Suburb
By State