Puss n Boots Boarding Cattery

Cat Boarding - Dural New South Wales

Pixie
10 Jan 2020


All the love & care of home
I had to leave my 12 yr old girl for 10 days. Being an older rescue, she is a very nervous lady, so I was worried about her reaction to being left, again. I been impressed with Puss 'n Boots when they'd cared for my previous babes, so I knew she'd be in good hands. The facility is clean and and the staff are wonderful. We picked her up this morning , and she is happy & healthy and even may have stolen some hearts while she was there.

Kyro
19 Feb 2017


A warning to cat owners
I left my two beautiful Abyssinians at this cattery, one of whom has diabetes. After having done a lot of research to find someone who could look after a diabetic cat and feeling reassured by the staff that they were more than capable because they had an actual vet onsite I was quite comfortable that my cat would be okay. I had also left clear instructions to contact my vet if anything was out of the ordinary. Within 3 days my cat was in North Shore Emergency in a diabetic coma. The cattery had let him go 24 hours without any insulin and he hadn't eaten any food. By the time they brought him to my vet he was already very sick. I was beyond disbelief when I picked up my other cat only to have the owner tell me that they wouldn't have done anything differently because they thought he was okay and it was a hot day. That's why I needed to write this review, to warn others. The staff onsite also mentioned this is not their first critical incident with a diabetic cat, a little information too late. Had I been informed of this I would never have left either of my cats in their care.

Monty Apps
18 Jan 2017


Purrrrfect for your treasured friend
My furry boy Monty has been visiting PussnBoots for many years. He always comes back healthy, happy and looking beautiful. I know he misses me because he tells me but having personally checked out the accommodation I know it is second to none. As a result my husband and I have taken a long sabbatical for 5 months leaving Monty in the best care possible with PussnBoots. The only problem now is how much I miss him!

Angelica
29 Nov 2016


very good with cats
One of the best places to leave your cat. They ensure your cat is safe and well looked after. This is the best alternative there is for cat care. They have heated sleep pods so cats stay cosy at night and they are in an open caged area surrounded by birds and trees so your cat has constant entertainment around them. I know our cat is safe and cared for when we board her there, which makes for a more enjoyable holiday.

Simba
06 Dec 2015


Puss n Boots Cattery
Our 4 yr old ragdoll has never been an easy customer for any of the places we've boarded him. And whilst I'm sure that during his 4 night stay at Puss n Boots Boarding Cattery he was less than a gentlemen, the staff there were very accomodating. They listened to all our requests, helped us manage his transport, and even stayed open outside normal operating hours to allow us to pick him up a bit early. Really good service, very professional and patient. This would be the third different boarding cattery I've checked Simba into, and the first one I'll happily go back to.

Lexi
07 Jan 2015


The best for your pet
This place is excellent! They put in so much extra effort to keep our very fussy cat well looked after and loved while we were away. Used them many times, sometimes for a few days or a week or two and they have been great! Definitely worth leaving your cat here when you are on holiday. They have rooms with hammocks for your cats so they can relax too.
Write a Review. Pets need you.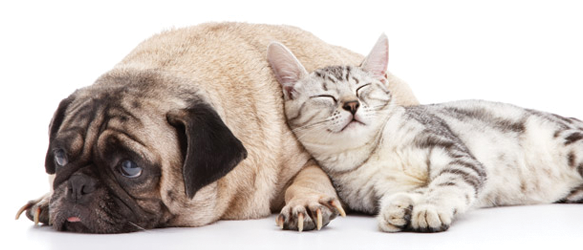 Puss n Boots Boarding Cattery
---
---
Service:
---
---
Related Businesses
By Suburb
By State