Willow
27 Nov 2018

Latte
08 May 2017

Bailey and Gypse
04 May 2017


My 2 dogs had another great holiday at Furry's
Our 2 dogs stayed at Furrys for week which we were away and like all of the previous holidays at Furrys, they loved it. I've never had a bad experience with Furrys. It's great solicitation for the dogs and they come home happy and healthy. Jason and the Team do an awesome job.

Patch
04 Dec 2016


A different dog came home
I took our dog who was unsoliable and not familiar with people only family members . I have to say as soon as I started taking him to Furry Godmother he began to change for the better . I continued to take him and the Staff have worked wonders I cannot praise them high enough . (If you knew him before you'd understand why ) . I had to leave him for 3 weeks while on vacation and dreaded the call to collect him or her had snapped at someone . Well I did not get a call and when I returned to pick him up he had been great and appears a different dog for the better . I have no doubt it is all the hard work and patience from all the Staff who work at the Darwin Airport branch . What Wonderful place , I cannot praise the Staff enough they are fantastic . I am taking him in a regular basis now . Would definately recommend them to anyone who has an unsocable and sociable dog . Big thumbs up from me and Patch . Well done guys fantastic Staff

Holly and Blossom
13 Sep 2016

Bailey & Gypse
13 Sep 2016


Truely a holiday for you dog
Our 2 dogs have 'holidayed' at Furrys about 4 times now, while we are away on holidays. They play and socialise with other dogs all day, which is great. They've never come home with kennel cough or any other illness. Jason and the team at Furrys are great with the dogs and it truely is a holiday for your dogs. Highly recommend Furrys.

Maia
13 Sep 2016


Wagging tails
We have a 12 year old fox terrier that had her first ever stay at a kennel a couple of months ago. She has since returned to The Furry Godmother for a second time and I knew as I drove up to the resort she was so happy to be back. We have her booked in yet again! I have peace of mind leaving her there whilst we are away knowing she is well looked after and happy.

VB
13 Sep 2016

Ollie
24 Aug 2016


4 night stay - Sick puppy
Thank you for looking after Ollie with less than two weeks notice. Unfortunately we noticed not long after collecting Ollie that he lost approx. 700g and his spine/ribs were noticeable and he has also started scratching a lot, this is still going on 3 weeks later. We also noticed Ollie seemed sad/lethargic and a day or so later Ollie started sneezing, coughing and runny nose. $140 vet bill later, turns out Ollie had kennel cough. We don't think it's a terrible place but we are a little concerned as to what happens behind the closed door.

Jimmy
16 Jul 2016


Highly recommend again and again!
We've left our pup Jimmy with these guys a fair few times this last year, mainly for last minute unexpected trips down South. Every time we've dropped him off the service has been efficient and friendly. This puts our minds at ease completely as we know he is well looked after in a pet loving environment, where we can spoil him with extra treats that are on offer! He loves the communal play times and we know it's well supervised and safely organised. Thanks again guys :)

Holly and Blossom
13 Sep 2016

Buddy, Mindy & Maggie
24 May 2016

Buddy Bowen
04 May 2016

Arhie
15 Apr 2016


A top notch kennel
My cat Archie recently stayed for 6 nights without issue. All processes are smooth. Particularly happy with the online booking process and the speed of response. Am quickly finding out that this is a very popular cattery and there is a need to book early! I do find opening hours a little tricky to manage working full time (i.e. trying to drop off prior to going to work or pick up after work) but that is my only issue.

Lily
13 Apr 2016

Cappuccino
05 Apr 2016

Xena
23 Mar 2016

Kitten
12 Feb 2016


Ok
The facilities are good; but the cats pens are a little small. Air conditioning is good. When I got my pet home from its stay at the furry godmother he had scabs on his front feet and dried blood in his fur. I had to call them to ask what had happened, it took a couple of days for them to get back to me. They said he injured himself on the front of the cage digging to get out. I was a little upset no one mentioned this to me at pick up or before, and that they didn't try to modify the front of the cage (with a towel and maybe plastic cable ties) to stop him from making his injuries worse. They did assure me that they treated the injuries while he was there but forgot to tell me about it when I picked him up. The staff are all very lovely and polite but I am not sure I would use furry godmother again because of what happened to my kitty. Check in date is estimated

Whiskers
03 Feb 2016

Tilli
04 Jul 2016

Spud & Tayta
04 Jul 2016


Best place ever
Such a wonderful place. Staff are genuine pet lovers who make my 2 Staffys feel loved and cared for. Facilities are A1. I am confident my fur babies are/have gotten the same level of care I would give them. I have total peace of mind leaving them and they must live it because I get barked at if I don't open the car door quick enough on arrival.

Charlie
28 Dec 2015


Excellent
I have had such a pleasant experience sending my rehoming dog Charlie to the guys at the fury god mother & would recommend there services to anyone. I used the doggie daycare, kennel & interstate transfer services during the time I lived there all of which I would highly recommend. The staff there are amazing, I had such peace of mind knowing that Charlie was safe & happy there the amount of love & attention he recieved while staying was obvious as he could never wait to get out of the car. Thanks again guys we miss you already

Abby
13 Oct 2015

Frost and Luna
05 Oct 2015

Axel
29 Jul 2015

Frankie
04 Mar 2015


they LOVE pets here!
We live in an apartment and have a dog who (strangely) doesn't enjoy walks. After trialling one day per week in doggy day care we noticed how happy and exhausted she was when she came home so we quickly increased her visits to .. now daily. The rates are quite reasonable when you purchase a 10 visit pre paid card. Every morning Frankie jumps in her basket 10 minutes before we leave home and starts howling as soon as we turn the corner into Furry Godmother street. Knowing that she loves and is familiar with the place and the team makes boarding her when we go on holidays so much less stressful for us. She loves them and they love her - we think they treat her special but we know they treat all their animals the same! Love Furry's!
Write a Review. Pets need you.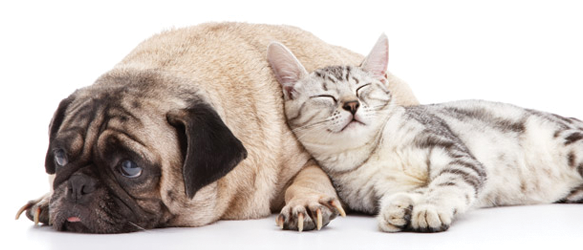 The Furry Godmother Pet Resort
---
---
---
---
Social Links
---
We are Darwin's only luxury pet resort - fully air-conditioned and conveniently located at Darwin Airport. Our facilities are purpose built and designed especially for your pet, featuring spacious suites, large shady play yards, and cool verandahs, all supervised by experienced and loving carers! Doggy Daycare, Pet Taxi and Australia-wide Pet Travel is available!
Service:
Feature:
Luxury
Standard
Playtime
Exercise/Dog Walking
Pick Up/Drop Off Service
Special Diet
Medication Administration
Grooming
Pet Updates
Long Term
Skype Sessions
Weight Management
Flea/Tick Treatment
Treats
Cuddles
---
Related Businesses
By Suburb
By State