3 Fun and Easy DIY Christmas Pet Gifts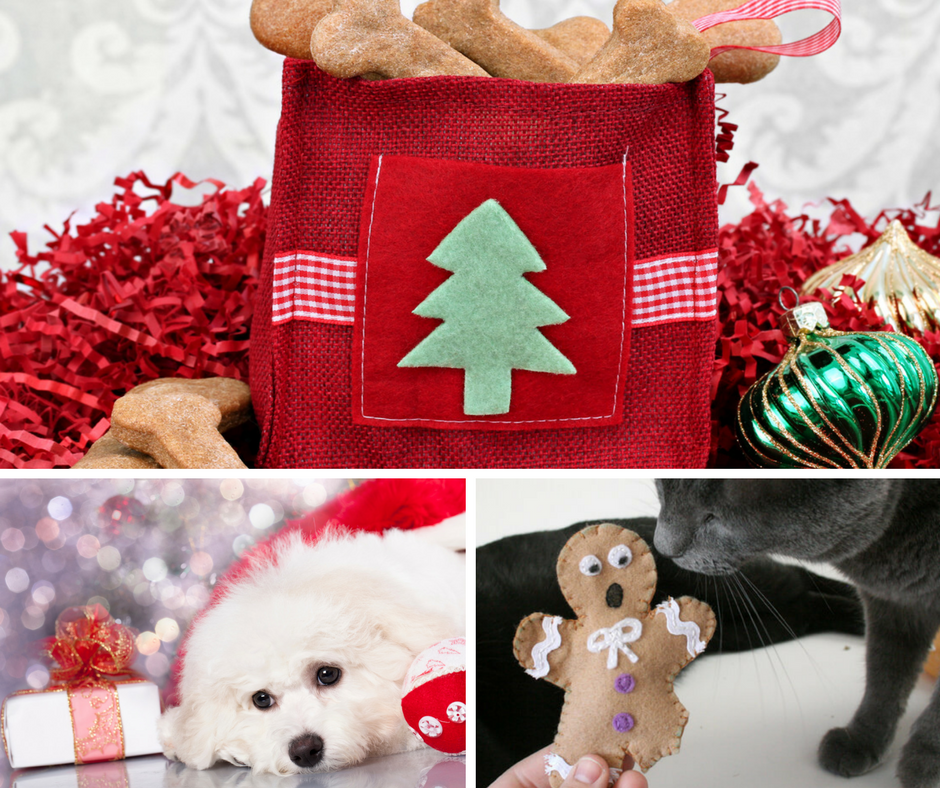 If you are thinking about DIY-ing your pet presents this year, then it's really not too early to be talking about Christmas pressies. Making your own gifts not only allows you to save money but also allows you to personalise your gifts too. To get you started, here are three easy-to-make Christmas presents any fur baby would love to receive.
Gingerbread Man Catnip Toy
Are you feeling as crafty as your kitty this holiday season? If so, why not try this adorable Distressed Gingerbread Cat Toy from Dream a Little Bigger? Here is the cunning plan…
You will need:
Felt in tan and other colors
Matching embroidery thread and needle
Catnip
Free printable template (we used All Free Crafts Template here)
Disappearing ink fabric marking pen
Once you have printed off your template/pattern, take out a chunk here and there for the 'distressed' look. Some ideas for this design are chunks out of the head or part of the leg, or even a bit out of the arm or torso.
Double the felt and then trace the shape onto your felt with the marking pen. Cut out the folded felt to make two shapes. Decorate your top piece of felt as you please with safe fabric or stitching. Just remember to not use any beads, or buttons or small objects that may get stuck in your kitty's throat. For some great design inspiration, have a look at Pinterest's Gingerbread Designs just here.
Use a blanket stitch to close up your front and back together, making sure you leave a generous sized opening to allow for your catnip filling. Dream a Little Bigger recommend using a home-made small funnel using some cardboard or paper and some tape. After filling and stuffing your toy, continue threading the gap with your blanket stitch….And there you have it! A cute little design courtesy of Dream a Little Bigger.
Frozen Dog Treats
These frozen dog treats are a great idea for our hot Aussie Christmas's and must be the easiest pet treats you will ever make. Using just two ingredients, this recipe makes about two dozen treats and is a cheeky variation of 17 Apart's Valentines pet treats. Here is what you will need:
1 x kg tub of all natural Greek yogurt
1 1/4 cups, peanut butter
Christmas shaped mold similar to the one we found on Armada Silicone.
Directions:
Pre-heat the peanut butter to soften it first. This will make it easier to work with. Now spoon a small amount of peanut butter into the base of each mold in the tray.
For the next step, blend your Greek Yoghurt with a small amount of peanut butter and dollop spoonful's of the yoghurt mixture on top of your peanut butter layer. If you prefer to keep the treat a bit on the lower fat side, just use plain yoghurt as your top layer instead of the peanut blend.
Press down firmly on the mixture, so that the peanut butter and yoghurt seal well, ensuring that you get enough mixture to the level of the mold. Pop into the freezer for at least four hours to set. Once frozen, you can pop out the individual treats for your pup to enjoy at their leisure, Yum!
Bunny Laundry Line
'Pet' gifts shouldn't all be about dogs and cats this Christmas, so we wanted to include some other members of your furry family here too. We absolutely fell in love with this very cute idea for your pet rabbit, so what do you think about this quick and easy Bunny Laundry Line from Bunny Approved?
Ready to hop into this project? Here is what you will need:
Paper Rope (we found this 'Bird Toy Rope' on eBay Australia, just here)
Wooden Clothes Pegs
Greens and Carrots
String the Paper Rope up in a line, anywhere your pet bunny is allowed to roam or play. Never fear, Paper rope is exactly that, it's strong comes in various widths and is made completely from food grade paper so is perfectly safe if or when it's chewed. Then just peg away with your favourite bunny's treats of greens and/or carrots!
Safety Tip!
Remember that your bunny will want to chew whatever they can find. Always check materials used, including paints, to make sure they are nontoxic. Always keep bunny under supervision so that when they do start to chew on something that's not wood, paper, cardboard or hay, take it away immediately.
If you have any of your own DIY pet gift ideas, we would love for you to share them with us here. And if you're not at all handy or just don't have the spare time, watch for next week's post where we'll give you some great Christmas pet gift ideas you can purchase ready-made.
Related Articles:
Pets are Not Presents – Give a pet a promise
4 Fabulous Christmas pet gifts!
Write a Review. Pets need you.
Write a Review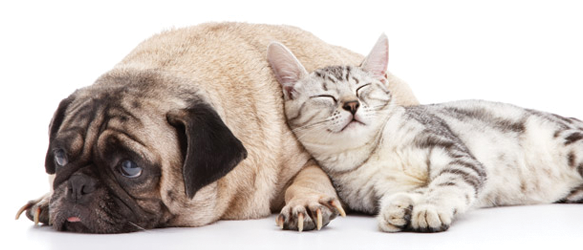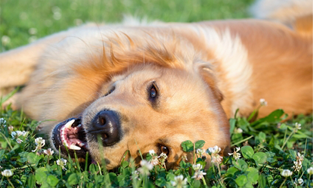 10 important questions to ask before boarding your pet
Going away on holiday can be an exciting time for us pet owners, yet how can you be sure that your companions stay will be as happy and relaxing as your own, whilst you are away? Leaving your pet with knowledgeable and experienced pet boarding operators can be achieved by knowing the right questions to ask.
Read more