Hugo
19 Sep 2018


Do not bring your dog here
The dogs are left unsupervised and when entering the business no staff members were around and any one could come and take your dog. The staff are very clueless, unprofessional & unfriendly. I've now read many customers have picked their dogs up and had massive vet bills following as their dogs were returned under weight, unhealthy and in a neglected state. Pleased not leave your dog here ever. There are many other kennels, pet sitter's /house sitters that will genuinely care and look after your dog

Fraser
20 Nov 2017


Very poor boarding care
* young inexperienced staff * dog not taken to vet when injured with 4 puncture wounds * pain relief not sought * antibiotics from the drawer administered without qualification/authorisation * vet bill paid, but no refund for stay * no refund of xmas booking that had to be cancelled * 2 weeks of home care and vet visits when we got back from holidays, narrowly avoiding surgery for drains

Rufus
06 Jun 2017


Thank you to BlueGum
My dog Rufus has been a regular guest at Bluegum but unfortunately at 17 has decided it's time to take a trip over to the Rainbow Bridge. I can't thank the owners and staff at Bluegum Boarding Lodge enough for all the care they took of Rufus. If and when I get another furry friend, Bluegum will be where it stays for its holidays. Their conditions of boarding and payment are set out on their website, discussed with you on the phone when making a booking, confirmed in an email and also on the board outside their office. I am also glad they ensure the vaccination details for each animal are correct and up-to-date, as that ensures my pet is less likely to catch anything from another contagious animal. I have always found the owners and, in fact, all the staff to be friendly, polite and more importantly, caring towards all their boarders. I am sure one day I will be back bringing in my newest special friend.

Chilli
27 May 2017


What on earth was that place
Our German Shepherd was due to be boarded overnight. Just to preface German Shepherd; she is fun, excited, loving and gentle. When my husband got to the kennel he realised that they take cash only (my fault I forgot about the email notification). While speaking with the female at the counter, she was abrupt, condescending and unnecessarily painful. There were dogs roaming which is hard when u are trying to book your dog in. We brought our own food which she carried on about. She laughed and carried on about the vaccination certificate and was making snide comments about the vet we use. She made the whole process so uncomfortable to the point when we asked if we could pay the $50 on pick up we decided the place is not for us. She treated us like we were some kind of criminal by attempting to pay the $50 on pick up. It's $50 for gods sake. I could understand if we're boarding for a month but seriously it is over night. If you hadn't of been a massive pain and unaccommodating I would have gone and got the cash and brought it back. If you handle your customers like a complete uncaring human then got forbid what you treat animals like. We couldn't have got out of there fast enough with our dog. First impressions never lie. Could not recommend at all.

Eva
13 May 2017


Kennel of Choice
We left our 7 month old staffy pup here for 2 weeks and we could not be happier. Obviously we were concerned about leaving her for so long the first time and wanted to find 'the right' kennel. Upon arriving for an inspection prior to booking, we were impressed. Sue showed us through and answered all our questions. We did not make an appointment to inspect, we just turned up mid morning. The place was spotless and the dogs staying there appeared to be quite content. Each kennel has it's own outdoor run and can also be closed off for the nights and bad weather. There are trampoline beds with lots of snuggle rugs and things to chew and play with on hand. There are also large grassed runs for daytime play, exercise and socialization. When we picked our girl up it was obvious to us that she had been very well cared for. She was plump and happy, she jumped all over us of course but she also jumped all over Sue as if she did not want to leave. We will be making this our kennel of choice from now on and recommending Bluegum to our friends.

Cheeta
09 May 2017


Happy to Recommend
Hi Bluegum Boarding, Just a quick note to say thank you for looking after Cheeta over the three weeks that you had her. I hope she did't cause too much trouble as she can be a fussy eater and being not desexed she can be a handful I know. She has been very good since coming back home. Not rebelling like I had been expecting, so she must have had a good time with you guys! She seems to acting completely normal since we picked her up ( she usually mucks up a bit just to let us know she's not happy with us) So everything is fine and good and I appreciate your help very much. I will be happy to recomend Bluegum Boarding Lodge to all my friends and hope you guys are all well.

Boss
07 May 2017


Regular users
Our staffy x BOSS is a regular here. He is happy when we arrive and goes willingly with staff. He is just as happy when he comes out when it's time to go home. His longest stay was 1 month. My concern if you can call it that, is he doesn't always get his bath. Not a huge issue as I said if they have time. He is going back again next weekend.

Jess
09 Apr 2017


My Smooth Collie
I wanted you to know of our appreciation and thanks. Our collie Jess was very settled and relaxed after we picked her up yesterday. She was so calm when I got home. After her evening walk she slept from 8pm to 6am outside without barking. Either she was exhausted from all the activity or has more settled behaviours. I am delighted. Also a big thanks for washing her, sorry that she was a bit difficult. So I would like to book her in again. We left her sleeping blanket there yesterday when we picked her up. Would you please be able to put it aside until she returns in a few days. Many thanks

Sophie
26 Mar 2017


Highly recommended
We have been long time fans of BBL. Our 16 year old Jack Russel Foxy cross has been a regular boarder there for nearly a decade and she is treated like one of the family by the fabulous staff. We had tried a variety of other kennels prior to moving to this area and none of the others matched the care given at Bluegum. Highly recommended for your much loved 4 legged members of family.

Hadley
24 Mar 2017


Excellent Dog Facility - Home away from Home
For a variety of reasons, Hadley has been staying in BlueGum Boading Lodge for quite sometime. While we manage to get out to the beach, walks in the park, different rides in the car to other interesting places, (including the vet!) BlueGum has been home to Hadley and he is always happy and excited to return to his 'home away from home'. After having stayed at another kennel, he is much more settled and is treated better than even we could manage. We would recommend no other place, especially if you need long term care.

Cupcake
09 May 2017


Best Boarding (Health Farm!)
Just wanted to say how well Cupcake is (mentally and physically) after her stay with you guys. Thanks for looking after her so well - much appreciated.

Felix
09 Apr 2017


Great Service
We want to thank BlueGum so much for taking care of Felix and Ashley at short notice. They seemed very content with them. Great service. We will definitely be back.

Fluffy Duck
24 Mar 2017


Best Boarding Experience Ever
My cat has been to a number of catteries. This has been the best by far. If your cat is compatible with (or ignores) other cats, it gets to have the whole room which is filled with play equipment for the majority of the day. This is as well as having its own window with access to a small outside area. The whole place is very clean, with no bad smell. I had to pick up on one of the excessively hot days and the cattery building was still quite comfortable. All the cats there at the time were being given cuddles or pats. Individual needs like a diabetic injection or special food were also being taken care of. I will be back for sure.

xxx
05 Jul 2016


Never use again
My cat went to Bluegum once, never again. When I asked how she went I was told good, no problems. They took quite a while to get her and bring her to me. When I got home I noticed she had a huge gash on her neck. They couldn't have missed it, it was large and bleeding. I had to take her straight to the vet and she had to stay overnight and have an operation the following morning. We understand that they say they don't take any responsibility for injuries, however they should have advised us that this had happened rather than choosing to say nothing. Very poor management from this place.
Write a Review. Pets need you.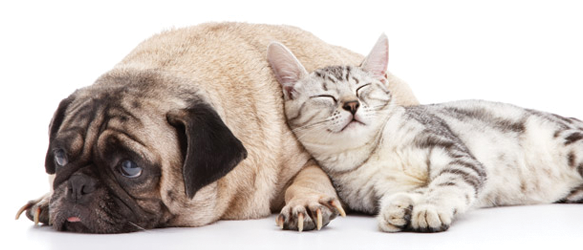 Bluegum Boarding Lodge
---
---
Service:
---
---
Related Businesses
By Suburb
By State