Cloud
15 Jun 2017


Wonderful!
We tried a number of catteries until we found the catz pyjamas and it's our absolute go to now. The carers are really kind and lovely and the cattery itself has wonderful facilities for the cats, including a large play area and proper sized cages for each of them with beds and all. My cat always comes back very happy

Mischa and Ferdy
07 May 2017


Considerate and Compassionate
I checked my 12 and 13 year old cats (the 13 year old is a real mummy's boy and i was terrified as to how he'd cope without me) in over Easter for 2 weeks (I had booked them in about 6 months prior) and couldn't have been happier with the service provided. Annette was lovely to deal with and answered all my queries and concerns and provided updates via email and posted their pics on Facebook of them looking very relaxed and at home. Yes I was one of those helicopter pet parents! The Catz Pyjamas is well located (for me), clean, doesn't smell and the people who work there obviously care a lot about cats. They were very observant and charts are kept of food, water, UTI monitoring, urinary output, etc. Annette managed to alert me to my 12 yo cat drinking and urinating a lot which has got me to book her in for a vet checkup - something I wouldn't have known at home as she shares a litter box with her brother and also is an inside/outside cat (can't get out of the backyard though). All in all I was very satisfied with The Catz Pyjamas and wouldn't hesitate to book my cats in there again.

Bobby & Toro
13 Apr 2017


The Catz Pyjamas
Annette and co. do a truly wonderful job of looking after out cats Bobby and Toro - I honestly would not leave them anywhere else! It's super clean, comfy, has large pens, and is well staffed. The pens have different levels and textures to interest the cats and the staff change up the toys during the stay. The most impressive thing about the Catz Pyjamas is the way the staff get to know the cats, and care for them in a way that meets the individual cat's needs. They obviously spend a lot of time interacting with the cats in order to do this. For example, they know thay our old boy Bobby gets a bit grumpy and likes to be in a place where he can see people. It's great for us to know our boys are being so well looked after.

Mia
23 Jul 2015


Catz Pyjamas - fantastic chattery
The best place for our Mia to spend holidays - Annette and the staff are excellent carers for our cat and I would be hesitant to leave her anywhere else. Top business and top people.

turtle
26 Jun 2015


home away from home
Wow. Where do I start. When your cat needs to stay away from home, you worry they wont be loved. I felt like I was dropping off to a home. It feels warm and safe. secure and loving. I didnt worry at all and my cat wanted to stay. The staff were so commited to there job and so accommodating to our needs.

Charlie & Lola
12 Feb 2015


Cat heaven
The Catz Pyjamas is the only place where I have total peace of mind that my girls will be thoroughly cared for. They know (and remember!) each cat by name, and treat each kitty's individual needs with care and compassion. Could not recommend this place highly enough.

Bessie
09 Feb 2015


This place is brilliant
My fur Baby Bessie has stayed her twice at the Catz Pyjamas. First time for a month, and the most recent time for two weeks. I was looking for a place with large enclosure, that didn't charge for 'cuddle time' I found it sickening that some other places would not cuddle your pet if you didn't pay for it. The Catz Pyjamas has MASSIVE 2 storey encloses for the cats, they have a huge exercise pen, the business set up is exceptional and all the staff truly love their clients. My Cat Bessie was only learning her name when she first stayed (she was a stray that was renamed only 8 days earlier). We picked her up with her attentively answering to her name and the staff al remarked at how vocal and playful she was. The even let us know she was tapping them when she wanted cuddles, they would not have know this unless they had spent a lot of time with her. I did a huge amount of research before booking her, and found it to be the cheapest with the biggest enclosure, and all inclusive. I am extremely happy I found the Catz Pyjamas and tell everyone I know it's the place to book for their kitties.

Sophie
18 Jan 2015


Outstanding
Our Sophie has stayed at CP 4 times now and we wouldn't choose anywhere else.Currently we are overseas and we love the latest pose posted on facebook.As a photography fan the different poses of the cats brighten my day.Sophie always is well cared for by the caring staff and on one visit didn't want to come home.She kept on climbing further and further up into the heavens on the climbing frame when we went to pick her up!Highly recommended.

Max Chi and Leo
20 Dec 2014


Great hotel for cats
My 3 cats loved it there, they had everything they needed as well as cuddle. I was very happy with the staff and conditions. Great place for your loved ones

Earl & Nellie
18 Dec 2014


Earl and Nellie
we love it here. Annette and the team take very good care of us and all the kitties. All the other kitties look very happy and healthy. We love how clean and light everything is. We can't wait til our next visit.
Write a Review. Pets need you.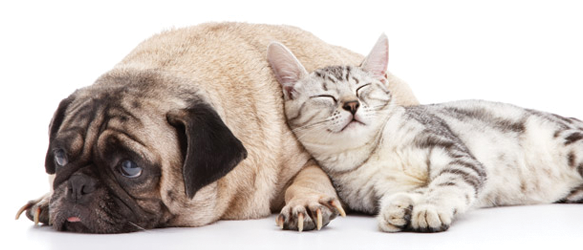 The Catz Pyjamas
---
---
Service:
---
---
Related Businesses
By Suburb
By State