Brima
11 Dec 2016


Delightful dog days!
My 9 year old Labrador 'Brima' loves her doggie holidays at Barkers Boutique. She starts to go crazy happy the minute we get to Aprile's pink gate! This boarding kennel is run efficiently and with dedication to provide a safe, clean and happy environment for your special pet. I have used this pet service for many years for both short and long stays. Barkers boutique provides a friendly service to care for all the needs of your dog.

Karlee
11 Dec 2016


Amazing groomer
My large breed dog was in desperate need of shave for summer. She was looking very horrible with the way her fur was and now she looks a million dollars! Aprile is an amazing groomer. Karlee is so happy now she's had a hair cut and looks incredible. Great price for a large breed as well! Thank you!

Billy and Leila
17 Nov 2016


Great pet holiday
Our two dogs have been a little nervous at another boarding place, but Aprile shows such great care and love for our dogs that it is always a pleasure to drop them off for a holiday. The facilities are great here, lots of space and it's not noisy and full of barking dogs like some other place are.

Bear
16 Nov 2016

Lotti and Bruno
12 Nov 2016


Friendly and caring environment
My two poodles love going to Aprile for their holiday. There's lots of dogs they can hang out with if they choose and heaps of room to run around. This time, I even booked in a clip and they look gorgeous in their summer fur. I was a little concerned about some health issues with one of my dogs but the vet at Blayney and Aprile both assured me that they have a close working relationship and I could rest assured. As it turned out, my dog was absolutely fine but it was good to know I could rely on the utmost care while I was away. After I picked them up, they slept all the way home and didn't seem to miss me at all!

Rowdy
10 Nov 2016


The best we've used
Our dog is pretty excitable in a kennel environment but always comes home from Aprile in a far more relaxed state than he ever has at other kennels we've used in Queensland, Sydney and around Orange. The heated flooring in winter means he's warm at night without being exposed to the potential danger of electric heat mats, and April's big day yards are the best we've ever seen. The rates are also very reasonable and present far better value for money than we've found elsewhere.

Leo
07 Nov 2016

Lenny and Yoda
06 Nov 2016


Boarding at Aprile's for our two dogs
We have left our two dogs with Aprile twice and they have always come home very happy and healthy. we have an older dog that does have some anxiety issues, but he has always been very happy in Aprile's care. Aprile spent a lot of time grooming our dogs which we greatly appreciated. Work colleagues recommended Barkers Boutique and I now recommend Barkers to anyone looking for boarding or grooming.

Sam
06 Nov 2016

Herc
06 Nov 2016


Great kennel
I left my sometimes unruly young dog with Aprile for 6 weeks over July and August 2016, quite anxious as I'd never left him in a kennel before. He came back to me healthy and happy. Aprile also was kind enough to send me an email and photos while I was overseas to reassure me that he was doing well. Highly recommend.
Write a Review. Pets need you.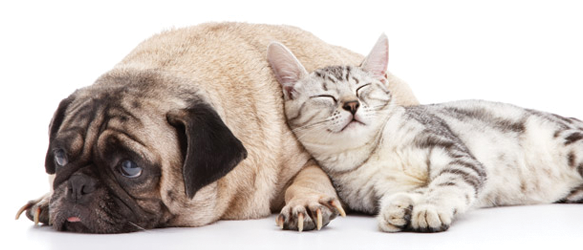 Barkers Boutique Holiday Kennels & Cattery
---
---
---
---
Social Links
---
Modern, Spacious & Clean Facilities Individual Warm / Cool Kennels Cosy Luxurious Cattery Quality Food & Special Treats Individual Attention Lots of Exercise in a Country Setting Secure Yards & Large Runs Grooming, Clipping & Hydrobath Vets on 24hr Call Competitive Rates Expert Care by Experienced, Qualified Animal Handlers Open 7 Days... 8am to 4pm See our web site for more details & prices: www.barkersboutique.com
Service:
Feature:
Luxury
Standard
Budget
Free-Range
Playtime
Exercise/Dog Walking
Pick Up/Drop Off Service
Special Diet
Medication Administration
Grooming
Pet Updates
Long Term
Behavioral Specialists
Music Therapy
Onsite/Local Vet Services
---
Related Businesses
By Suburb
By State