Bruno
09 Jan 2022


Pleased with the services
This is our third time leaving our German Shepherd dog at Hanrob- Heathcote over the last three years. These holidays were the longest he was there - we left him for 20 days as we were travelling interstate .He was well looked after , happy and healthy . Thank you Hanrob - it gives us peace of mind to know he is well looked after there. The day we received him he was given a good wash and was clean ready to go home.

Sandi
31 Dec 2021


My dog's 2nd home
My dog spends a lot of time at the Heathcote hotel and is always happy and healthy on return. They go above and beyond in their care and I can't thank them enough for the way they treat her.

Spice
25 Jul 2021


Never again
Our first experience with Hanrob, but I know someone who has used them for years. Needed a replacement kennel and Hanrob were also recommended by our vet. Sadly our dog returned home after three weeks skinny, bones protruding and sick. She'd lost over 10% of her body weight. Criminal neglect. Never again.

Private
26 Feb 2021


Not good
$30,000 Service dog was left @ Hanrob with strict instructions around his boarding and previous training which was ignored. Came home with kennel cough. Go elsewhere!

George and Dusky
15 Sep 2020


Best thing I ever did for my dogs
Due to illness, my 2 Pomeranian babies stayed with Hanrob for 2 months. One month of boarding, one month of Stay and Train. While I'd house trained them and they were incredibly loving with me, they were fear aggressive with others and I had reached my limit of expertise. Hanrob and their trainer there, Rebekah, were able to overcome their fear and ever since (thanks in large part to the exit training and follow up human-training home visits) they've been radically different, well-adjusted dogs. They enjoyed their time there so much, I discovered recently when I needed to board them again, that they literally DRAGGED me down the path to reception. I think that speaks for itself. They will never board anywhere else.

Glorfy
20 May 2020


Awful place
My dog stayed here for just a few days and came back sick. Avoid this place if you care about your pet.

Glorfy
20 May 2020


Awful place
My dog stayed here for just a few days and came back sick. Avoid this place if you care about your pet.

Sebastian
09 Feb 2020


don't leave your dog here
We left our small Pekingese in Hanrob Pet Hotels Heathcote for just one night. He was very happy and healthy with no previous health issues. When I picked him up, he had bad diarrhea. The next day he started throwing up blood. We rushed him to the Vet and they said, he has eaten something (even though we have supplied his food and nothing else should have been given) and now has the Pancreatitis. He spent two days in the hospital and now is still recovering. When I called the Pet Hotel to check if something happened while he was there and if there's any information at all which would help me at the vet. They seemed disinterested and just told me that nothing was written in his file so they don't think anything has happened... Do not leave your dog there or you putting it in danger! They do not care about pets!

MAX
07 Feb 2020


BEWARE
My dog went to Hanrob for a week of boarding and when he came back there was a huge abrasion and a bacterial infection on his chest. When I spoke with John the operations manager he told he thought my dog was having a detergent allergy to the aromatherapy wash - the vet prescribed antibiotics for 3 weeks and thankfully my dog is on the mend. Hanrob doesn't seem to care about what happened to my dog whilst it was in their care.

BAILEY AND MABEL
30 Oct 2019


A + REPORT CARD
Staff friendly and helpful, left my 2 staffies at Heathcote for 4 days, they were fine when I picked them up. I would use Hanrob again.

N/a
17 Aug 2020


Never board your Cat here
We boarded our cat at Heathcote over Christmas. She was a healthy happy cat when we dropped her off but we had to take her to the vet for operations that cost us thousands after her stay. The vet even agreed it was the lack of hygiene that caused her issues!! They were too overcrowded and we will NEVER be using this facility again.

Nothanks
14 Aug 2020


Horrible place..
Unfortunately I had to leave my cat here for 5 weeks and when I came back to get her she was incredibly depressed, weak and stank of urine. Ansolute disgrace you are. Lifetime of regret.

Moose
07 Sep 2017


Happy with our extended stay
We had to leave our cat, Moose, at Hanrob Pet Hotels in Heathcote for an extended period of time while we travelled overseas for work. The service was excellent - from looking around the hotel prior to booking, to keeping in touch with updates whilst we were away. The staff clearly love the animals and we were comfortable when we had to use the service later in the year when our cat had a broken leg and we had to travel. Clean, accommodating and great customer service.

Pixel
11 May 2017


Terrible, beware
Beware all the 5 star reviews on here, Hanrob bribe you with 2 nights free accommodation on your next visit for leaving positive reviews on this site! We initially had a positive experience leaving our cat with them for a short weekend but then had a terrible experience after leaving him with them for a 2 week stay. When we collected him the receptionist couldn't find him in the main cattery area and then went out the back and found him. What is out the back we'll never know! Our cat that was handed back to us was a shadow of himself from when we dropped him off, he stank, was covered in cat litter and dust, had lost a lot of weight and to top it off had caught something there and need a course of antibiotics from the vet to recover. But worse of all his personality completely changed and he was very aggressive after being a very placid cat before the stay. He is now on at least a year long course of "anti-depressants" which the vet hopes will restore his previously sweet nature. We tried calling Hanrob multiple times to find out what on earth they had done to him but were fobbed off and never found out. We still feel so guilty for leaving our cat with Hanrob, don't make the same mistake! Find a local cattery run by people that care about the animals rather than their balance sheets like this chain.

Nelly
06 Aug 2016


Not just a boarding house
Hanrob Sydney airport were fab from the first momentwe entered. They called and provided us with an update of Nelly's first time. At collection they knew her name as soon as we said her breed, they provided a report card about her time and made the entire experience fantastic.

Bob
11 Apr 2016


Avoid
Our cat unfortunately had a 12 day/night stay over Christmas, the boxes are very small where they stay. When we arrived to pick him up they didn't know where he was but located him out the back for reasons that were never disclosed to me despite following up several times. He was handed to me a complete shell of his former self: dirty, shaking, scared and had lost weight in the short stay. After getting him home we then noticed he was sneezing and his eyes were runny, the vet had to put him on antibiotics for cat flu that he had picked up there. This is a definitely a chain company to be avoided, obviously more worried about profits than the welfare of the animals.
Write a Review. Pets need you.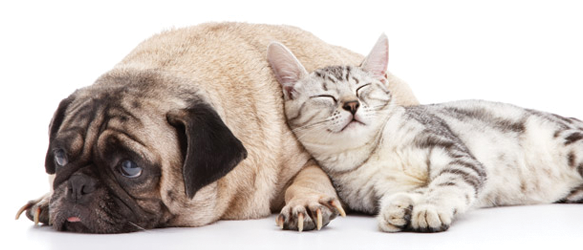 Hanrob Pet Hotels - Heathcote
---
---
Service:
---
---
Related Businesses
By Suburb
By State