Elliott
12 Jul 2018


Makes holiday more relaxing
Elliott gets so excited when we drive down the road to Hilltop, which makes it so much easier to leave him when we go on holidays. He loves hanging out with the other dogs during his doggie camp and Mick & Lisa will always let us know how he is going when we miss him too much, which helps us get through the last few days of our hols!

Alfie
04 Jul 2018


Hilltop Kennels & Cattery
I was concerned about leaving Alfie for a month while we were overseas. He is an 18 month old kelpie and had never been in kennels before. Needn't have worried. He loved it. He didn't even want to get in the car when we picked him up. We can't thank Mick, Lisa and staff enough, for the wonderful care they took of Alfie. Fabulous kennels and will certainly be using them again. Highly recommended.

Dancing and Ada
12 Jun 2018


Beautiful surounds and friendly hosts
Our girls have stayed at Hilltop Kennels and Cattery a couple of times now, giving us the freedom and peace of mind to enjoy our time away knowing that they are receiving the best care, in beautiful bushy surroundings. We are always met with friendly faces when we arrive. We will definitely be booking our girls in for future holidays - such a great service!

Milli
29 May 2018


There's nowhere else
There's nowhere else I will send my doggo now. She is so happy at Hilltop. They care for the animals like they are their own. I was overseas for a while and the videos on the closed Facebook group were fantastic. I could have a good holiday knowing my darling doggo was happy and safe.

Zulu
27 May 2018


doggie holiday home
Awesome service. The owners and staff, really care about the animals. They are so well looked after. The dogs are outside in the yards playing, most of the day, not locked in kennels. My dog loves staying here. He gets so excited when he sees my bag come out, and his bedding put in the boot. I travel a lot, and I am always confident that when I drop him off, he is happy and well looked after. When I pick him up he is exhausted from all the playing.

Ollie & Polly
27 May 2018


Peace of mind for your pets!
My two dogs Ollie and Polly have been staying here for years, at least twice a year. They are so well looked after by an amazing team who put the animals first and foremost. Mick and Lisa are awesome people who are very friendly and accomodating with all requests even last minute stays! Merinda is always lovely as well and I love the Facebook posts to see how your pets are enjoying their holiday while you are...big thumbs up!!

Archie and Amy
27 May 2018


Great Kennels!
We are currently overseas for a couple of months and it has been so reassuring to have our two dogs so well looked after at Hilltop Kennels. This is the first time in a while that we have used kennels, and with an old dog it has been so good to know they are in such good hands. The video feedback is terrific too! A big thank you to all at Hilltop and see you in June!

Bella
27 May 2018


Fantastic place for pet holiday
Bella gets excited as soon as we hit the dirt road heading up to hilltop. Everyone is so caring and give the best care to her while she is there. She loves the days out playing and is always happy to come home and catch up on sleep. Always have a happy dog when she comes home. Fantastic business that offers excellent care
Write a Review. Pets need you.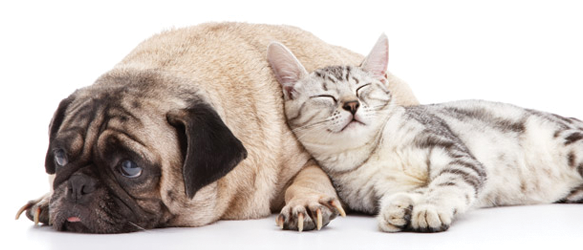 Hilltop Kennels & Cattery
---
---
---
---
Social Links
---
Hilltop Kennels & Cattery offers your family pets a home away from home service with large exercise yards to suit all requirements from highly active guys to the older low active ones. We serve a premium food or we can work with any special requirements needed ie: diet, medication and extra love. With heating and air conditioning available as well. We highly recommend you to phone us and book a inspection date to discuss any further enquiries. Also our prices are very good we believe you shouldn't have to pay to much to go on holidays.
Service:
Feature:
Standard
Free-Range
Playtime
Exercise/Dog Walking
Pick Up/Drop Off Service
Special Diet
Medication Administration
Grooming
Pet Updates
Long Term
Onsite/Local Vet Services
Weight Management
Flea/Tick Treatment
Treats
Cuddles
Introduction/Meet and Greet
---
Related Businesses
By Suburb
By State