Jack, Lily and Brock
27 Apr 2019

Bob and Tess
23 Apr 2019

Bob and Tess
23 Apr 2019

Gemma
18 Mar 2019

Gemma
18 Mar 2019

Hmish and Charm
05 Mar 2019


Home away from home
We cant thsnk you all too much for the c as re snd love and understanding you all gave to Hamish and Charm. As we have ALL just relocated to the area our dogs were needing just what you gave them as they have been anxious and unsettled. On arrival home they are h as pu and settled and much quieter. See you all in a couple weeks and massive thsnk you

Hmish and Charm
05 Mar 2019


Home away from home
We cant thsnk you all too much for the c as re snd love and understanding you all gave to Hamish and Charm. As we have ALL just relocated to the area our dogs were needing just what you gave them as they have been anxious and unsettled. On arrival home they are h as pu and settled and much quieter. See you all in a couple weeks and massive thsnk you

Dan
17 Feb 2019

Ava & Rocco
02 Feb 2019


Ava and Rocco
Thanks so much for having our Ava (kelpie x, usually anxious and reactive) Rocco ( American staffs who doesn't like enclosed spaces and is a climber) your welcoming, warm attitude made us very comfortable leaving our at times, high needs dogs at the Kennel. Your Facebook update with the dogs put our minds at ease and they were relaxed and happy when we went to collect! The facilities were great (the ability to kennel the dogs together and the dog runs) and the care outstanding. We will be back!

Florence
25 Jan 2019


A BIG THANK YOU
A big thank you for the extra effort and time spent in taking such good care of Florence and all the dogs during the heat wave conditions when you had a full house. Awesome! When I arrived to pick her up she was in such good shape, so relaxed, being her usual enthusiastic self, happy to be there and very happy to be going home too. 5 paws for sure.
Write a Review. Pets need you.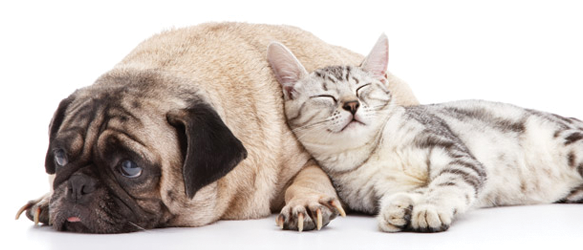 Hilltop Kennels & Cattery
---
---
---
---
Social Links
---
Hilltop Kennels & Cattery offers your family pets a home away from home service with large exercise yards to suit all requirements from highly active guys to the older low active ones. We serve a premium food or we can work with any special requirements needed ie: diet, medication and extra love. With heating and air conditioning available as well. We highly recommend you to phone us and book a inspection date to discuss any further enquiries. Also our prices are very good we believe you shouldn't have to pay to much to go on holidays.
Service:
Feature:
Standard
Free-Range
Playtime
Exercise/Dog Walking
Pick Up/Drop Off Service
Special Diet
Medication Administration
Grooming
Pet Updates
Long Term
Onsite/Local Vet Services
Weight Management
Flea/Tick Treatment
Treats
Cuddles
Introduction/Meet and Greet
---
Related Businesses
By Suburb
By State