Max & Charlie
05 Feb 2018


Hilltop is the best!
The team at Hilltop Kennels & Cattery are the most accommodating and caring folks. From check-in to departure the process is easy and we know our fur kids are going to be well looked after.

Tiger
25 Jan 2018


We love Hilltop
We have a rescue German Shepard who finds it difficult to socialise with other people & dogs, but Mick, Lisa, Merinda & the team don't have any problem at all taking care of our furbaby. He still gets to socialise with other dogs in his own area & is fed top quality food. We couldn't be happier and will continue to use and recommend Hilltop to anyone looking for someone to care for their animals.

Georgie
23 Jan 2018


Excellence
Georgie is always very well looked after at Hilltop. I cannot fault the staff. Thanks so much for allowing me to be away knowing our girl is having the best possible care. Thank you thank you and thank you as always.

Ian
08 Jan 2018


5* for Hilltop
Ian has stayed at Hilltop twice now, the longest for 3.5 weeks. Mick and Lisa keep us updated with regular videos. Ian is well fed, happy and spends time with other dogs outside during the day. Very happy to have found Hilltop.

frankie and ruby
07 Jan 2018


Great for your loved ones
We left our two dogs in a kennel for the first time ever...our older dog is 12. Mick and Lisa knew our dogs better than we did in about a day and were still jumping on Mick when we turned up for them! Couldn't be more grateful to them for looking after our loved ones. My wife and three daughters were very happy. Go on a holiday people, your animals will be happier than you would imagine. Thanks so much guys!

Jack, Lily & Brock
05 Jan 2018


Fantastic stay
I took my three dogs too Hilltop Kennels and I couldn't recommend it enough, all three were happy, and Lisa and Mick are caring people who put animals first!!

Nugget
02 Jan 2018


Always great
Ol mate came home again with no problems, not stressed, not skinny or thirsty. Great job, thanks again and Happy New Year!

Lota
24 Nov 2017


Lota
We use Hilltop all the time, our fur baby's love the large exercise yards then the opinion for heat lamps in the sleeping pens which makes it really nice in winter. They also have the best dog food and our pets always come home looking great.

Pan
21 Nov 2017


Pan
Fantastic facilities which my Pan LOVES and knowledgeable owners! My furkid has an absolute ball when he stays and he loves the great quality food.

Woody
19 Nov 2017


Excellent and Professional
Our first time using a kennel for our new edition "Woody", a 10 mth Choc Lab, (32kg). We found Hill top to be very inviting and informative about their whole process while showing an obvious love for our pet and how his time was going to be spent. We were delighted to see him on the video updates and he was literally beaming when he was picked up. Thank you Merinda and Mick for all your efforts and professionalism while dealing with our flexible needs too. We look forward to his next visit in Jan, Best Regards, Wayne
Write a Review. Pets need you.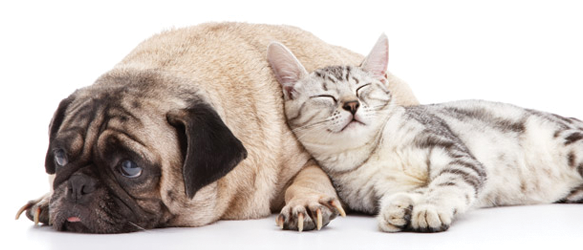 Hilltop Kennels & Cattery
---
---
Service:
---
---
Related Businesses
By Suburb
By State