Ava & Rocco
02 Feb 2019


Ava and Rocco
Thanks so much for having our Ava (kelpie x, usually anxious and reactive) Rocco ( American staffs who doesn't like enclosed spaces and is a climber) your welcoming, warm attitude made us very comfortable leaving our at times, high needs dogs at the Kennel. Your Facebook update with the dogs put our minds at ease and they were relaxed and happy when we went to collect! The facilities were great (the ability to kennel the dogs together and the dog runs) and the care outstanding. We will be back!

Florence
25 Jan 2019


A BIG THANK YOU
A big thank you for the extra effort and time spent in taking such good care of Florence and all the dogs during the heat wave conditions when you had a full house. Awesome! When I arrived to pick her up she was in such good shape, so relaxed, being her usual enthusiastic self, happy to be there and very happy to be going home too. 5 paws for sure.

Ruthie
15 Oct 2018


From the dog's mouth
There could be no better recommendation of Hilltop Kennels than our dog Ruthie's gleeful arrival. Sure, she's happy to see us when we pick her up, but there wasn't a backward glance from her as she was led away to her accommodation in this bucolic getaway surrounded by lots of other happy dogs.

Bella
12 Oct 2018


Hilltop outstanding again
This was Bella's second stay at Hilltop and once again, she had a wonderful time, cared for with love and attention and I was again kept informed of how she was settling and how well she was doing. I am so grateful and cannot express enough thanks to Hilltop for being such a nurturing and happy place.

Daisy, Polly, Ming
09 Oct 2018

Louie
25 Sep 2018


Highly recommend
I was very impressed by the level of care that my dog received at Hilltop. I received regular video updates through Facebook while I was away, all showing that my pup was well, happy and having a great time socializing with other similar dogs. The price point is great, but more importantly, the owners and staff really care about the animals they're looking after, and they are genuinely lovely people. My dog returned to me happy, healthy and well-adjusted, which is by far the most important thing I could have hoped for after having him stay at a kennel for a couple of weeks. We will definitely use Hilltop kennels again.

Oscar
21 Aug 2018

Max & Charlie
14 Aug 2018

Eddie
13 Jul 2018

Elliott
12 Jul 2018


Makes holiday more relaxing
Elliott gets so excited when we drive down the road to Hilltop, which makes it so much easier to leave him when we go on holidays. He loves hanging out with the other dogs during his doggie camp and Mick & Lisa will always let us know how he is going when we miss him too much, which helps us get through the last few days of our hols!
Write a Review. Pets need you.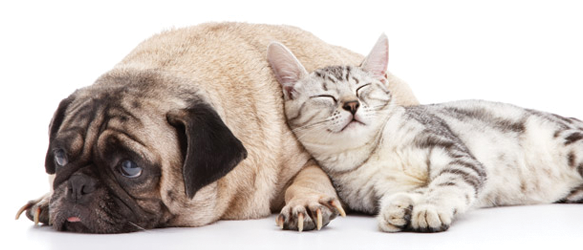 Hilltop Kennels & Cattery
---
---
---
---
Social Links
---
Hilltop Kennels & Cattery offers your family pets a home away from home service with large exercise yards to suit all requirements from highly active guys to the older low active ones. We serve a premium food or we can work with any special requirements needed ie: diet, medication and extra love. With heating and air conditioning available as well. We highly recommend you to phone us and book a inspection date to discuss any further enquiries. Also our prices are very good we believe you shouldn't have to pay to much to go on holidays.
Service:
Feature:
Standard
Free-Range
Playtime
Exercise/Dog Walking
Pick Up/Drop Off Service
Special Diet
Medication Administration
Grooming
Pet Updates
Long Term
Onsite/Local Vet Services
Weight Management
Flea/Tick Treatment
Treats
Cuddles
Introduction/Meet and Greet
---
Related Businesses
By Suburb
By State