Ollie & Polly
27 May 2018


Peace of mind for your pets!
My two dogs Ollie and Polly have been staying here for years, at least twice a year. They are so well looked after by an amazing team who put the animals first and foremost. Mick and Lisa are awesome people who are very friendly and accomodating with all requests even last minute stays! Merinda is always lovely as well and I love the Facebook posts to see how your pets are enjoying their holiday while you are...big thumbs up!!

Archie and Amy
27 May 2018


Great Kennels!
We are currently overseas for a couple of months and it has been so reassuring to have our two dogs so well looked after at Hilltop Kennels. This is the first time in a while that we have used kennels, and with an old dog it has been so good to know they are in such good hands. The video feedback is terrific too! A big thank you to all at Hilltop and see you in June!

Bella
27 May 2018


Fantastic place for pet holiday
Bella gets excited as soon as we hit the dirt road heading up to hilltop. Everyone is so caring and give the best care to her while she is there. She loves the days out playing and is always happy to come home and catch up on sleep. Always have a happy dog when she comes home. Fantastic business that offers excellent care

Jack, Lily & Brock
27 May 2018


Best kennels!
My three loved there stay, and I was quiet anxious putting my two newbies into kennels but Lisa and Mick soon eased me, all three came out wagging their tails, and looking happy!

Spud and Bridget
27 May 2018


Hilltop is Fabulous
Our two Kelpies Spud and Bridget have never had an overnight stay at a Kennel. We were a bit nervous about Spud, because he stayed at two pounds before living with us. When we arrived the dogs loved staff member Merida instantly. Mick and Lisa were very reassuring (to the human) and absolutely fabulous with the dogs. They were very accommodating when the dogs needed to stay for an unforeseen extra night. When I picked up the dogs after their three nights away, they we pleased to see me, but were also happy and relaxed in the yard they were in. They looked like they'd had a great stay. The lodgings are clean and secure. The play yards and other dogs give them plenty of exercise and stimulation. Mick, Lisa and Merinda know and understand dogs and handle them so well. I won't hesitate to leave them again in such good hands.

Max & Charlie
03 May 2018


Great as always
As always the team at Hilltop took such good care of our little fur buddies. I feel so comfortable having them stay which makes for a relaxing time away.

Toby
22 Apr 2018


Toby loves his holiday and play date
Toby is always given a welcomed at Hilltop Kennels Toby is a one year old Weimaraner he is very energetic he can't wait to get out of the car for his stay . The accommodation is clean great ling dog runs and the food fabulous. Tobys mum loves it when I come home nice and tired and happy .The team also have great knowledge and advice when needed as Toby has a little weight problem at the moment I was very happy to get the correct amount of food showing to me and how to mix it and to go home thank you very much to the team at Hilltop Kennels from Toby dog and mum Bettina we will be back soon . Highly recommended .

Bonnie
10 Apr 2018


The best home away from home
We have a rescue dog who has issues socialising with people and their dogs, as well as other behavioural challenges. Over the past 18 months, this was her 6th stay with the team at Hilltop. From her 2nd visit, she is always visibly excited greeting Lisa, Mick and Mirinda and well as the other dogs, and no longer displays her anxiety traits. The videos the team posts clearly shows how they have helped her to integrate with humans and other dogs. I cannot speak more highly of the care and attention taken by the Hilltop team.

Rogan
12 Mar 2018


Rogan's stay
Thank you guys, Rogan had a great stay. We will be back at some stag. You all are great people and would recommend you to anyone looking to board their dog. It was great to see Rogan playing with other dogs in the play pen. Many thanks Lee & Mark

Oscar
04 Mar 2018


Caring, professional and focussed on your dog.
Our old boy stresses badly when away from us, so hates being in kennels and when we usually pick him up he is clamouring and barking to be taken home. Not so with Hilltop Kennels. He only stayed for one night. He was quite happy on arrival and when we went to collect him, he was too busy hanging out with his new furry buddies and wasn't too keen to leave. Mick and Lisa are very focused on the well being of the animals and we had full confidence that Oscar was in great hands. Can't recommend them highly enough.
Write a Review. Pets need you.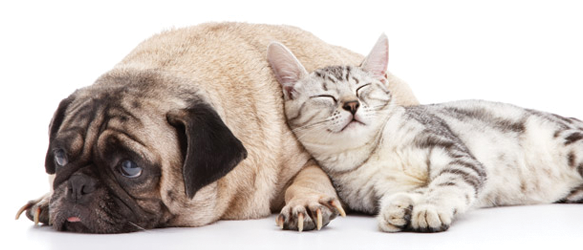 Hilltop Kennels & Cattery
---
---
Service:
---
---
Related Businesses
By Suburb
By State