Kobi
09 Nov 2015

Harry and Sally
09 Nov 2015


That extra mile
Hi Andrew, thanks so much to you all for taking care of Harry and Sally......love all the photos! Harry is not talking at the moment, think he's not pleased with us. Looks like they had a good time. We're adopting the milk crate idea for Sally ....sorry about the bed....that would have been Harry unfortunately. Cheers Vikki ...until next time!

Adam and Jazzie
08 Nov 2015


Peace of Mind
I wanted a kennel that was more like a second home rather than just a cage for my dogs to live in whilst we were away overseas for 6 weeks. The whole family really enjoyed seeing our pets via technology.... looking happy and healthy which allowed us to thoroughly enjoy our break without any guilt about leaving our pets which are such a part of our family. Thanks Andrew & family for going the extra yard to care for our pets. :)

Dusty
07 Nov 2015


Very happy
I am very happy with the amount of care my dog gets at Paws Away Boarding kennels. The kennels are very clean and my dog gets enough exercise, love and care as if he would if at home. I am never worried about him when I go away for long trips because I know he's in good hands. I wouldn't leave him anywhere else. Thanks Andrew and Kerry

Phoebe and Jordan
02 Nov 2015


A home away from home
Thank you for the excellent care for my dogs Phoebe and Jordan. Your Kennel is more like home or hotel. Andrew sent me always pictures and my dogs were looking healthy and happy. The kennels are very clean and dogs have play time every day . My babies did not loose any weight and were looking and smelling great when I came back. The owners are very nice and understand the dog needs. Paws Away is definitely the best place for your friend while you are away. Thank you Phoebe and Jordan.

Lilo and Stich
01 Nov 2015


Excellent Kennel
We boarded our 2 dogs for 4 weeks with Andrew and Kerry while we were away they kept us update via email and we were able to see photos of Lilo and Stitch at play on their face book page when we went to pick them up they were clean and and looked great,I would rate their kennels 5 star and will be using them again in January

Max and George
04 Jun 2015


One of the Best
I have been using Paws Away for 10 years now and we use them at least twice a year , our dogs always come back healthy and happy , their kennels are modern , clean and they and they offer the extra touches at no extra cost recently we had our dogs there for 6 weeks and Andrew and Kerry kept us up to date via photos on their face book page I must admit our dogs are not the easiest at the best of times but Andrew and Kerry do wonders with them would definitely recommend them to anyone
Write a Review. Pets need you.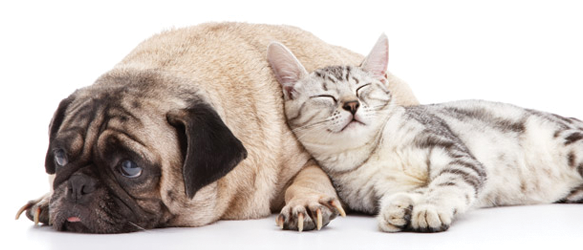 Paws Away Boarding Kennels

18 Crufts Way, Canning Vale, WA, 6155
---
Phone: (08) 92...
Phone: (08) 9256 2422
Addtional Numbers:
---
---
---
Social Links
---
Service:
Feature:
Luxury
Playtime
Exercise/Dog Walking
Pick Up/Drop Off Service
Special Diet
Medication Administration
Grooming
Pet Updates
Long Term
Behavioral Specialists
Onsite/Local Vet Services
---
Related Businesses
By Suburb
By State