4 Activities for your Dog this Easter
1. Easter Egg hunt
Here's a great idea from PetcareRX….why not set up an Easter egg hunt? However, be sure to only place dog treats inside dog friendly toys or within areas of your garden such as grass or pet safe shrubs and trees. Never give your dog chocolate as it is highly toxic and can be potentially deadly for your dog or even, cat. Peanut butter and sweet potato flavoured treats can be something new or exciting, or why not use your home made 'bone broth' ice cubes from our healthy bone broth recipe? Yum!
PetcareRX recommends depending on the size of the treat, 5-7 treats per dog, which should be more than plenty. You don't want your pet becoming sick from eating too much rich food during the break do you? Also "hide the treats in places low to the ground or on the ground" to discourage your dog from jumping or climbing. Then when you are all ready…let the games begin….
2. Pet-Friendly Wineries
What better way to spend part of the Easter long weekend in Australia than strolling the grounds of the great wineries our country has to offer. You can enjoy a relaxing lunch with a glass of wine and your perfect furry companion by your side. Most wineries will have large outdoor dining areas with the most picturesque views. Always remember to call ahead to ask if your dog would be welcome and make sure your dog is on a leash and under control at all times. It wouldn't be good etiquette if Fido starts begging other diners for food scraps, or can't stop barking with excitement. Naughty puppy…
Whilst on holiday over the Christmas break, we had the pleasure of visiting a lovely winery called Gisbon Peak wines. We called ahead and asked if there was anywhere that was shady, as it was a really hot day. The staff allowed Summer to sit under our table outside, and even brought us a great big bowl of fresh water for her. After lunch, I took her for a walk towards their accommodation cottages where we happened across a big damn. She had a quick, cheeky swim to cool off before we returned to the car. It really was a wonderfully relaxing day, and I couldn't recommend it highly enough. We had great food, great wine, great service and all within a lovely outdoor setting.
3. Pet friendly beaches
There is nothing quite like a good whiff of sea air for you and your pooch, not to mention going for a dip, if it's nice a warm over Easter. So here are a few of the best picks of pet friendly beaches around Australia, according to Take Your Pet. We also found a great directory of pet friendly reserves and beaches, called Doggo, which lists all known pet friendly reserves, coves, beaches and lakes. You can submit a dog friendly location, if you know of one and it isn't already listed. If you have any favourite, or new places please feel free to share them with us at any time.
New South Wales
Tallow Beach, Byron Bay
Sirius Cove Reserve, Mosman
Little Austinmer, Austinmer
Victoria
St Kilda Beach, Melbourne
Altona Beach Esplanade, Altona
Edward St Beach, Sandringham
Queensland
Sunshine Beach, Noosa
Albert Park (Rialto Park), Broadbeach Waters
Yorkeys Knob Beach, Cairns
Western Australia
Peasholm Dog Beach, South Scarborough, Perth
Mosman Beach, Perth
Tasmania
Muirs Beach, Coles Bay
Adams Beach, Bridport
Blinking Billy Beach, Sandy Bay
South Australia
O'Sullivan Beach, Adelaide
Long Beach, Robe
4. Pet friendly cafés
You only have to google 'dog friendly cafes (and your state)' nowadays to find a raft of new websites that cater to us pet owners looking for a dog friendly place to eat, or to grab a quick coffee. Our favourite national directory so far is Doggy Dining. It not only caters for cafes, but also restaurants, pubs and wineries too. The site still has a way to go however, and could be an excellent resource if more pet owners were to submit their suggestions to them.
One of our local dog friendly cafés is Café Bones in Sydney, New South Wales. It has a pet-friendly outdoor spot in a dog park, for cafe bites and coffee, plus doggy snacks and drinks. Puppychino anyone? If you in or around Wollongong, go visit Honest Don's in Thirroul, which is not that far from the dog friendly beach, Little Austinmer. Liver treats are also available and for every sale, they will donate a $1 to the Wollongong Animal Rescue Network. We found another great resource called the Dog Friendly café in the Gold Coast, Queensland, which is a directory listing of, yes you guessed it, dog friendly cafes in the Gold Coast!
If you have any favourites or find we are missing any, again please feel free to share them with us.
New South Wales
Café El's, Winston Hills
Yarralumla Bakery and Café, Yarralumla
Victoria
The Farm Café, Abbotsford
Pagoda, Albert Park
Queensland
Kokomos Coffee House and Cantina, Albany Creek
Le Bon Choix, Ascot
Western Australia
Clancy's Fish Pub, Applecross
Cool Breeze Café, Bayswater
Tasmania
Landsdowne Café, West Hobart
South Australia
Arab Steed Hotel, Adelaide
Alfonso's Continental, Adelaide
So if you have any pet friendly wineries, cafes, restaurants or beaches you can recommend to others, Email us or share the information via our Facebook page. We would love to hear from you!
In the meantime, have a safe, happy and relaxing Easter break and try not to overindulge….oh ok, only if you must!

Related articles:
4 Quick & Easy Homemade Cat Treats
Healthy Bone Broth Recipes for Your Dog
Is fish doing your cat or dog more harm than good?
Write a Review. Pets need you.
Write a Review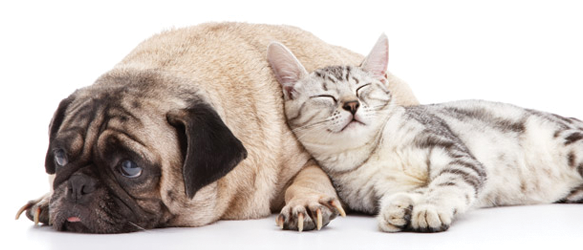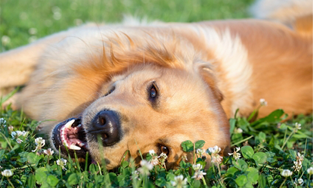 10 important questions to ask before boarding your pet
Going away on holiday can be an exciting time for us pet owners, yet how can you be sure that your companions stay will be as happy and relaxing as your own, whilst you are away? Leaving your pet with knowledgeable and experienced pet boarding operators can be achieved by knowing the right questions to ask.
Read more