Healthy Bone Broth Recipes for Your Dog
14th February 2016
Bone broth is taking the human world by storm. Said to be a miracle worker for the sick, the tired and the sore, there are recipes galore almost everywhere you look. So it should come as no surprise to dog lovers that bone broth will do wonders for your doggy too.
You won't have to convince you puppies to try these recipes – they'll be drooling in the kitchen as you cook them up. Make them in big batches and store in the freezer. I use ice cube trays, then dump the frozen cubes into a large freezer bag for future frozen treats, or for reheating in the microwave as needed.
Not only is bone broth a delicious addition to your doggy's diet, it's a natural source of glucosamine and chondroitin, especially beneficial to older dogs with bone and joint issues.
Bone broth is also a doggy liver detox, so offer her some after her vaccination, special medication or a flea and tick treatment. If your pooch is under the weather, bone broth offers necessary nutrients when he doesn't want his regular food, and it's wonderful for making her kibble more palatable and easier to digest.
How to make bone broth
I recommend using a slow cooker because you're going to slow simmer these broths for 20-24 hours to get all the nutrients out of the bones. For all the recipes, cover the bones with water only and simmer on low for 20 hours. I find it easier to simmer the bones alone for the 20 hours, strain out the broth so there are no bones left, then add the remaining ingredients and simmer for another 4 hours. I leave the cooked vegetables in the broth, but I have friends who prefer to strain the broth again before freezing. See what your dog prefers. Let cool after cooking then freeze.
Turkey Bone Broth
(the hands down favourite at our house!): turkey bones and carcass, giblets if you didn't use them, kale, thyme, parsley, summer squash or carrots, 2 tablespoons apple cider vinegar or lemon juice.
Beef Bone Broth
Beef soup bones, or marrow bones or leftover roast bones, parsley, carrots, sweet potato or winter squash, 2 tablespoons apple cider vinegar or lemon juice.
Chicken Bone Broth
Chicken backs and necks, (I often buy chicken leg quarters on sale), celery, carrots, peas, thyme, 2 tablespoons apple cider vinegar or lemon juice.
Pork Bone Broth
Pork ribs, country ribs, or neck bones, carrots, celery, potato, apple and 2 tablespoons apple cider vinegar or lemon juice. I don't make this one for Rocky, because it seems to upset his digestive system, even though I skim the cooled fat off the top. But I have friends with younger dogs who swear it's their dog's favourite.
NB: Before you make any of these broth recipes, check with your vet regarding which spices and vegetables are safe for your dog. Remember – no toxic onions or garlic please. I say keep it simple, don't get too exotic, and don't trip over that doggy lying on the kitchen floor … waiting!
Check out these 4 Quick & Easy Homemade Cat Treats, too...'Bone' Appetite!
Related articles:
4 Quick & Easy Homemade Cat Treats
Is fish doing your cat or dog more harm than good?
Write a Review. Pets need you.
Write a Review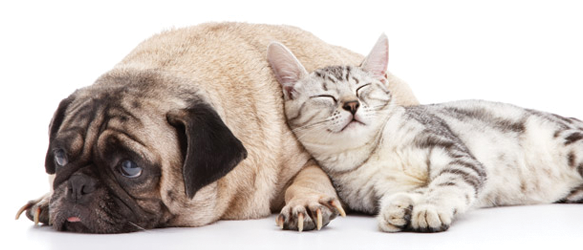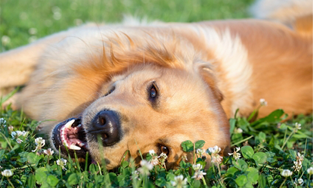 10 important questions to ask before boarding your pet
Going away on holiday can be an exciting time for us pet owners, yet how can you be sure that your companions stay will be as happy and relaxing as your own, whilst you are away? Leaving your pet with knowledgeable and experienced pet boarding operators can be achieved by knowing the right questions to ask.
Read more