9 lives in one day – a Cat's tale of survival

13th February 2016
Five weeks ago on a cold winter's day in the UK, a poor skinny silver tabby cat wondered into the path of an unsuspecting cat owner and collapsed with hunger and exhaustion. You won't believe what happened next…
Weighing only 2.5 kg's a local vet confirmed that 'Sarah' had found him just in time. The local cat rescue shelter refused to take him. "He is too underweight and would probably need putting down" they said. Things were looking grave for this poor little mite. Sarah knew she had to act fast. He couldn't stay there, as her own cat would not tolerate other cats at all. She knew this little soldier needed extra special care if he was to survive.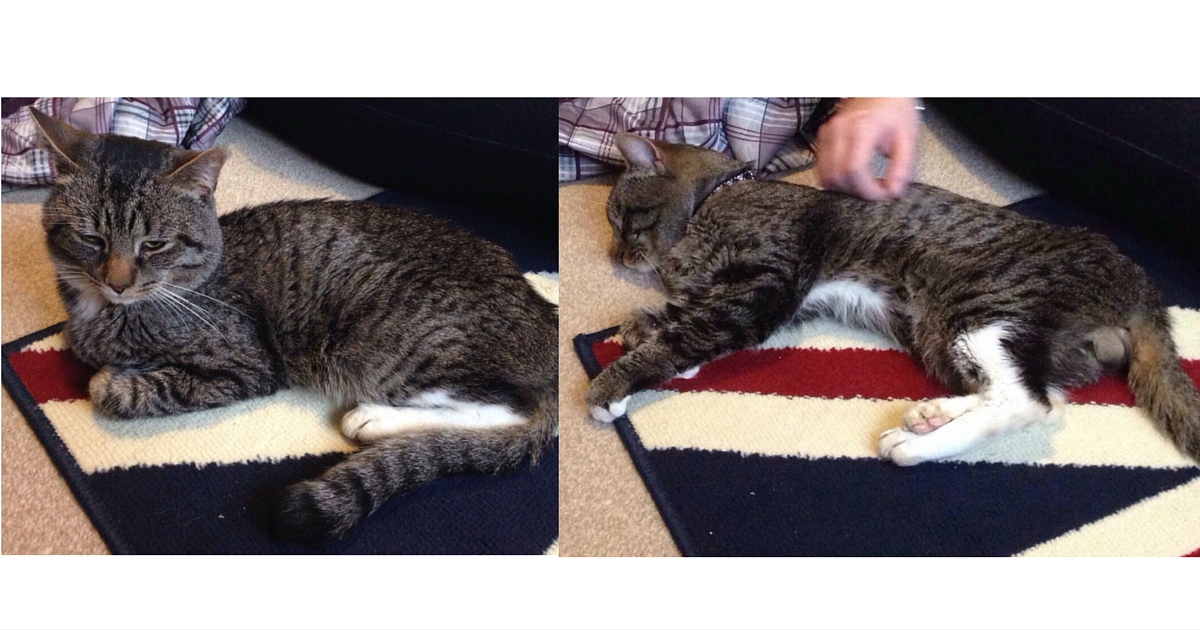 Meanwhile, her friend 'Jasmine' looked on with despair. She lived at home with her mum and dad and already owned a cat-hating dog, a lizard and a tortoise. How could that possibly work? But she just had to try…..
Begging her mum to take him into the fold of the family lovingly known as 'the madhouse' his struggle for survival began. 'Hardy' was one lucky cat. He landed on his feet when he arrived at the house of an angel, cleverly disguised as a district nurse. Things were really starting to look up for this little waif and stray.
Rehabilitation
Hardy had to stay confined to Jasmine's bedroom at first. It was touch and go for a while…he was dangerously thin, and off course ravenous. He gratefully ate every morsel of his luxury cat food 'Applaws' and snacked on dry food with lots of fresh water. Against all odds and despite the rejection of the cat shelter, he continued to grow stronger each day.
Introduction: Cat vs Dog
And so it came to be that after about two weeks of recuperation it was time to meet the resident dog. Gradually over the next few weeks and after sensing and smelling each other's presence in the house, they were slowly introduced.
Now we have to say here that yes, it was well known that Des didn't generally tolerate the feline form. But the fact of the matter was he was a big softy who often found his place in the pecking order to be lower than the tortoise, Mina.
Having lived on the other side of the door to each other for two weeks, it was finally time. Lots of patience and lots of fresh chicken rewards were required over the next couple more weeks. Hardy was street tough, he couldn't care less. Des, the retriever on the other hand, was a neurotic mess for two days. Possibly, not enough fresh roast chicken?..I mean, what's a whole chicken between friends and a soppy golden retriever?
And now?....what about that cat-hating dog, Des?
Well pictures sure so do paint a thousand words, don't they?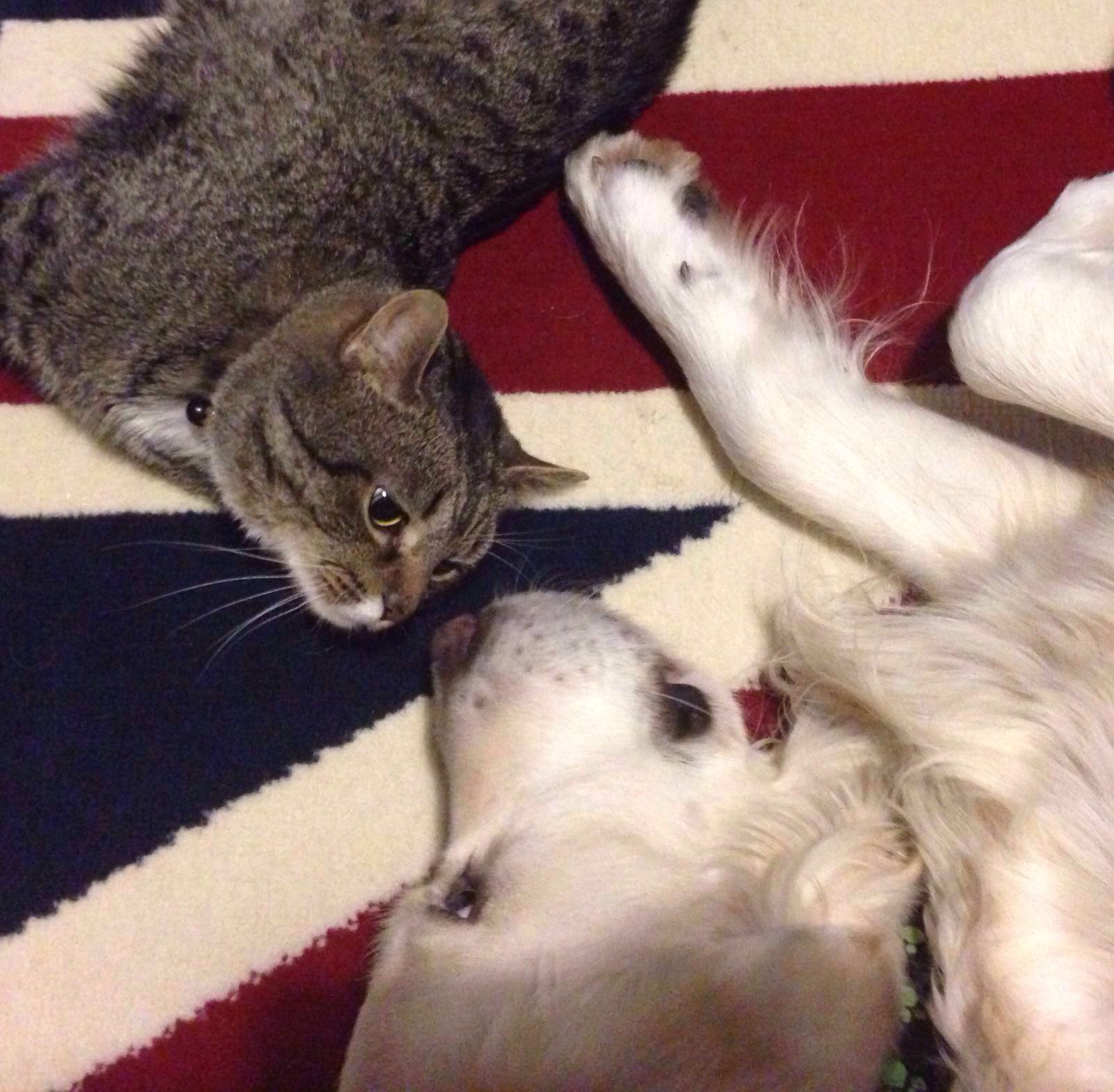 Do you think they are in love? They certainly look like they have never lived apart now. They always sleep together in the same room now, totally inseparable.
Hardy's weigh in
Today, and in just over five weeks, Hardy now weighs in at an amazingly healthy 4.3 kgs. Just look at this gorgeous boy now….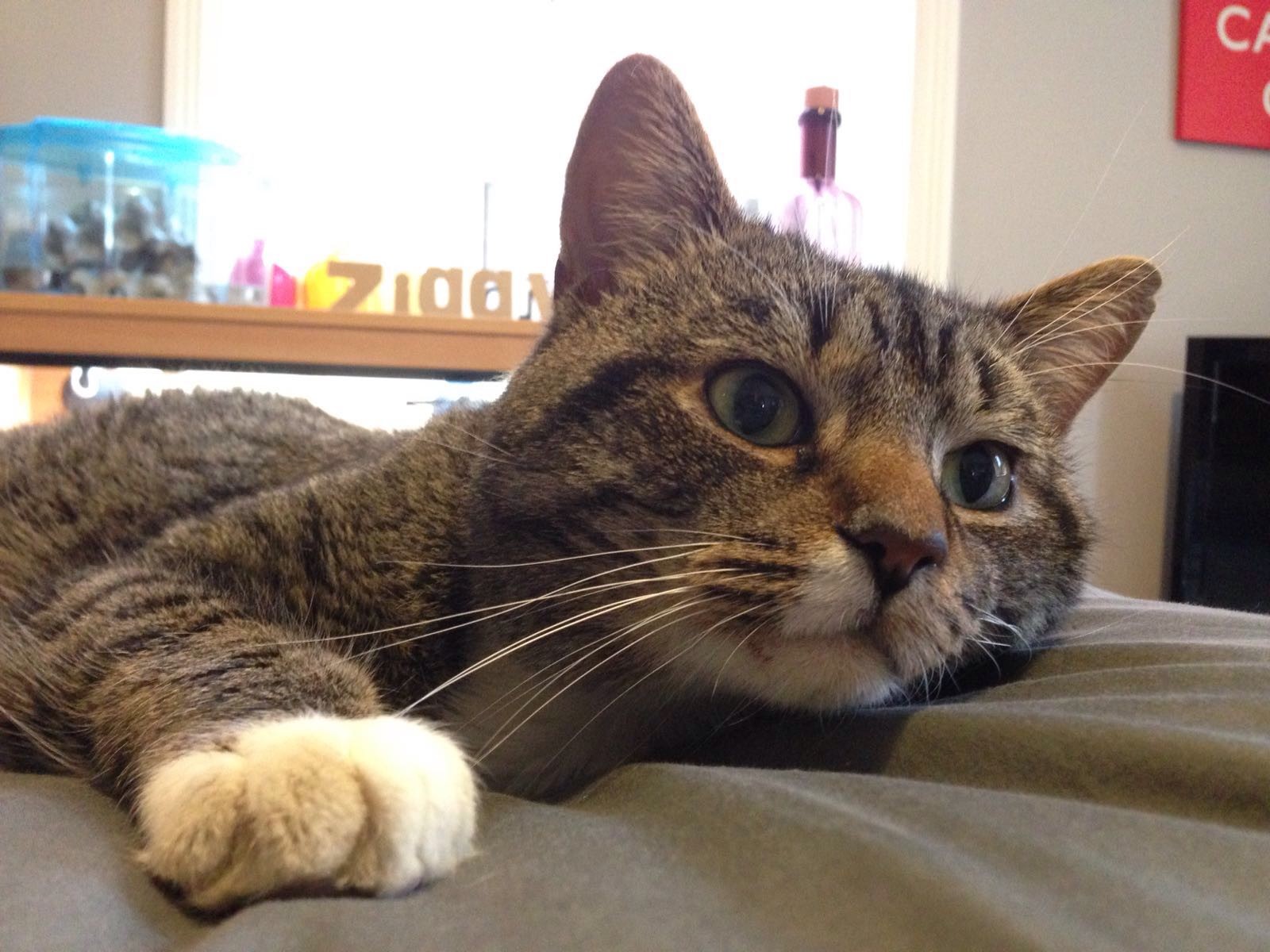 And what does the family think of their new addition to their 'zoo'? "He is a typical cat, aloof and snobby, wants you when he wants you" says Angel. Thank goodness, they wanted him!
We just love happy endings! Until next time, sleep tight everyone…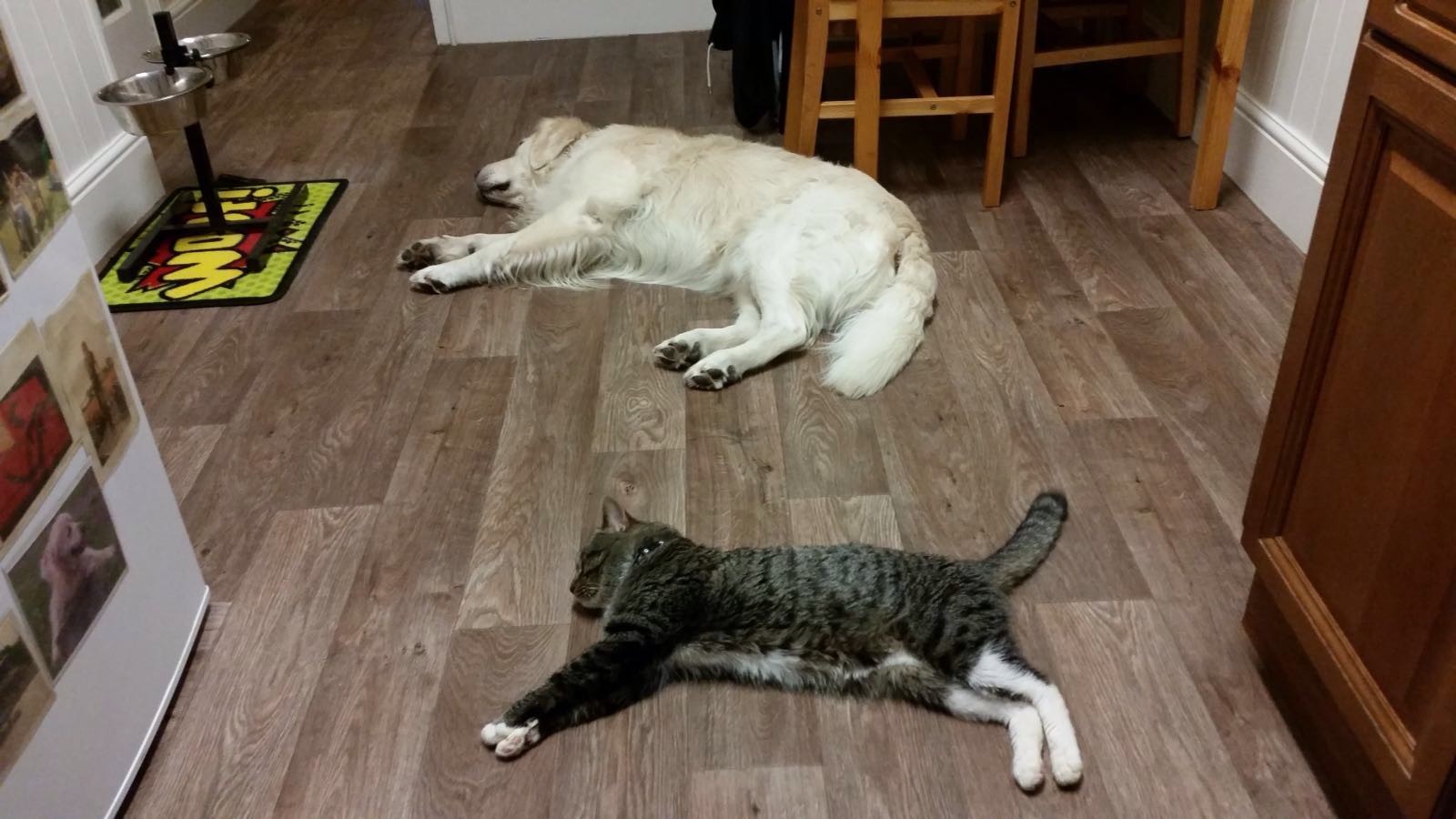 Useful links
Health and Harmful Foods for Cats
Golden Retriever And Kitten Are Adorable Best Friends
6 Steps to Introduce a New Cat To Your Dog
How to introduce a new cat or kitten to a resident dog
Related Articles:
Cats: 8 Tips on how to train your human
4 Quick & Easy Homemade Cat Treats
Write a Review. Pets need you.
Write a Review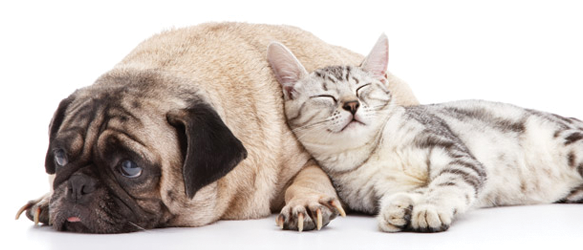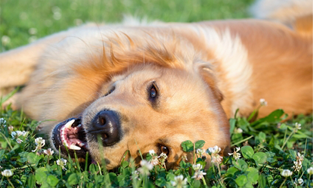 10 important questions to ask before boarding your pet
Going away on holiday can be an exciting time for us pet owners, yet how can you be sure that your companions stay will be as happy and relaxing as your own, whilst you are away? Leaving your pet with knowledgeable and experienced pet boarding operators can be achieved by knowing the right questions to ask.
Read more